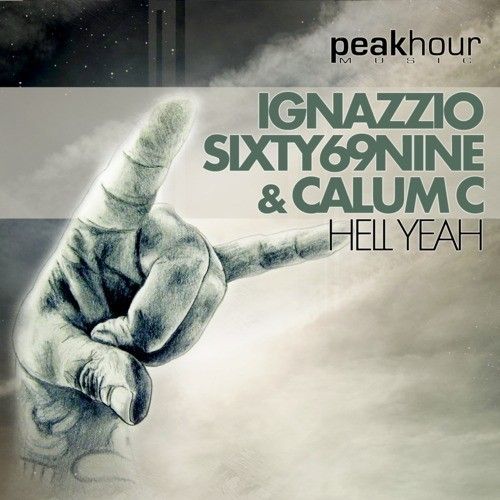 IGNAZZIO, SIXTY69NINE & CALUM C – HELL YEAH
Production heavyweights Ignazzio, Sixty69nine and Calum C join forces to introduce the devastating dance-floor explosive 'Hell Yeah', forthcoming next month on Peak Hour Music.
The trio have masterfully prepped a super-dose of high octane EDM with a volatile bass drop that's been calculatedly crafted with maximum sub bass impact at the heart of the track's intentions. Lush leads ring through a memorable melodic breakdown that will fly around your head for days, running into a climax of pressure that explodes into what we're labelling as one of the most hammering drops of 2013 so far.
Peak Hour's reputation for delivering the finest in big-room dance music continues to swell with every release as their musical direction reinforces their fan base of EDM lovers with an appetite for big and bold club cuts of the highest calibre. Few labels have managed to break through the plethora of imprints pushing dance music forward in recent years, but with a discography that screams quality, their continued rise is no surprise.
The trio have been preparing this weapon for some time and we're excited to lift the cloak and reveal the first glimpse of the forthcoming single, which will be available exclusively on Beatport on 7th October. Be sure to crank your speakers up for this one, as the drop will blow you away. Hell Yeah!
CHECK OUT THE ARTISTS ONLINE
Sixty69nine
www.sixty69nine.be
www.facebook.com/official.sixty69nine
www.twitter.com/sixty69nine_dj
www.soundcloud.com/sixty69nine
Ignazzio
www.facebook.com/pages/Ignazzio/24757867185
www.twitter.com/ignazziomusic
Calum C
www.facebook.com/calumcofficial