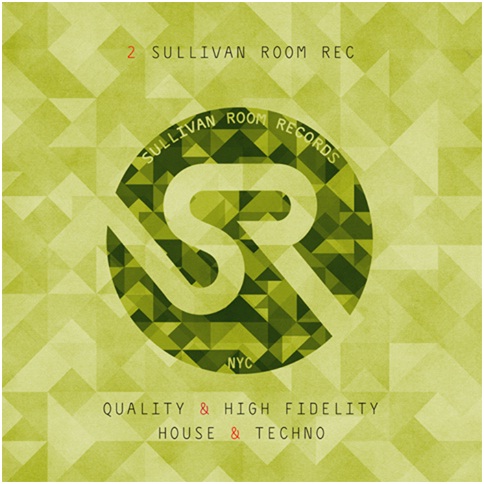 John & Matt - Burning In My Soul
Rising duo John & Matt are showing no signs of halting their ongoing streak of top-notch productions. Having recently released their stellar 'Slow Down EP' project and a remix of Blackfox's 'Lose My Mind', the tandem are back again with their newest creation 'Burning In My Soul'. Released on the 12th of October, 2015, 'Burning In My Soul' is part of Sullivan Room Records' twelve-track package by the name of '2 Year Record Crate'.
John Gagliano and Mathieu Fortin, the faces behind the John & Matt team-up, have been on a consistent ascension in the past few years, putting their names on outstanding projects such as: 'Hold On EP', 'You, Here', 'Take My Hands', 'Girl You Know How' and 'Alexis Night' to name a few. Having been involved in the live music scene for a long time, they have later turned their attention to electronic music, turning many heads in the industry and signing deals with renowned labels like: Sullivan Room Records, Natura Viva, Dear Deer Records, Da Way, Sex Panda White, Esclama Records and Reloaded Recordings.
John & Matt's freshest single 'Burning In My Soul' is a prominent track on Sullivan Room Records' latest compilation, shining amongst the works of important artists such as: Mattia Lyra, Niki McNally, Corey Baker, Marco Colombino, Randall Jones, Simon Wish, The Brooklyn Times, Roter & Lewis, Duckhunter, Domingo Cava and Luca Serra. A Deep House, Indie Dance and Nu-Disco infused single, 'Burning In My Soul' kicks off with a mesmerising groove, adding percussive effects to spice things up. An infectious synth arrangement takes over, before heading into a deep, brassy melodic segment, characterised by flute snippets and smooth vocals. A breakdown pulls energy levels back, before unleashing a subby, bass-led section, blessing the lower end of the frequency spectrum with depth and warmth. John & Matt offer a diverse range of variations on the main tracts of their track, before ending with a subtle, stylish conclusion.
'Burning In My Soul' is John & Matt's return to Sullivan Room Records, following their successful collaboration on 'Hold On EP' and 'Slow Down EP'. A House and Techno specialist imprint, Sullivan Room Records is managed by Modern Day Music and has been putting out remarkable releases since 2013. John & Matt will once again be joining Sullivan Room Records' growing roster, establishing their name amongst fast moving artists such as: Dave Seaman, Thierry Tomas, Zoo Brazil, Chris Fortier, Neil Quigley, Marco Bailey, Latin Intelligent, Rills, Daniel Wilde, Derek Marin and Simon Wish amongst others.