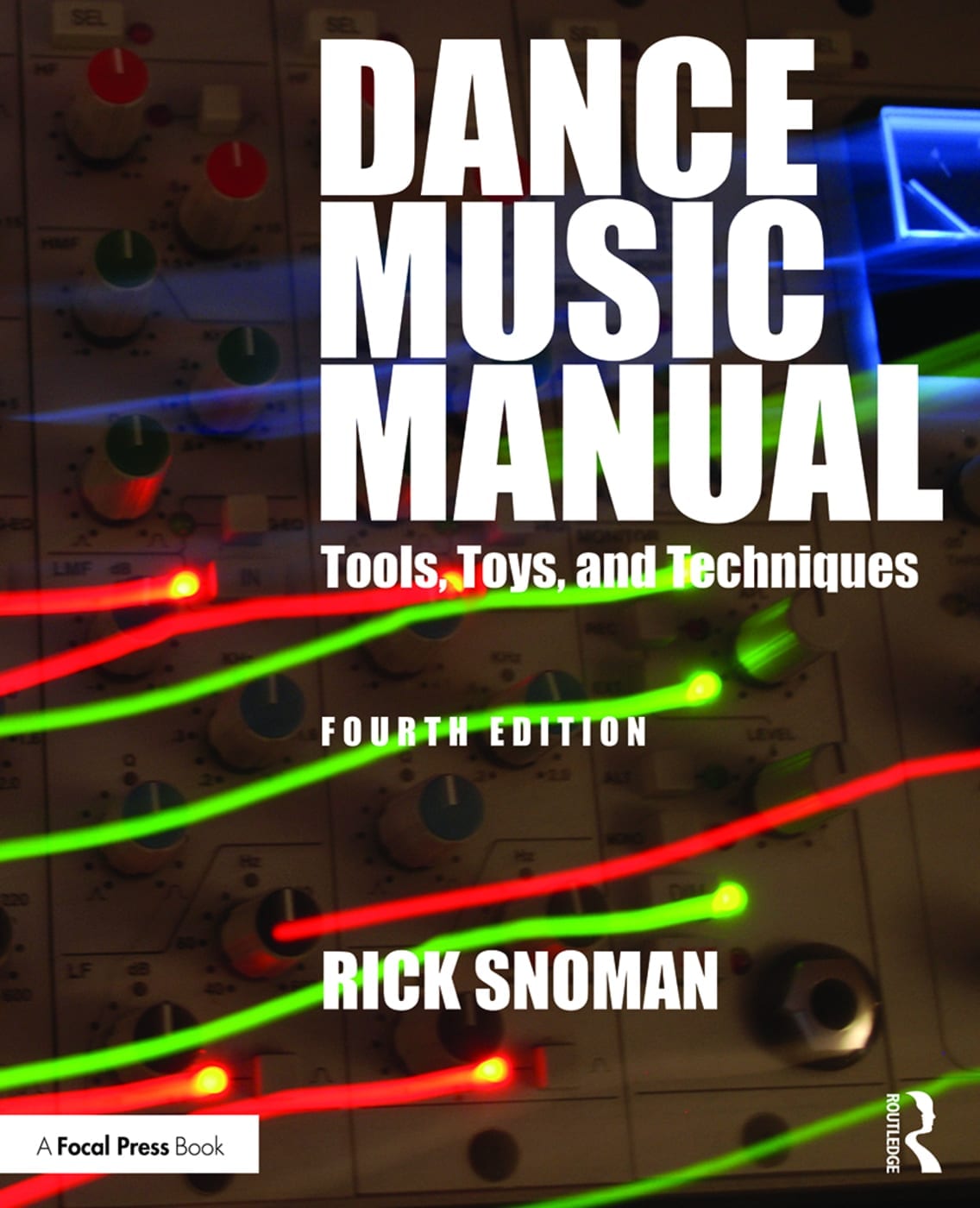 Buy The Dance Music Manual
The 4th edition of Rick Snoman's highly acclaimed bible for producers 'Dance Music Manual' has just been released. Used around the world by thousands of Producers, universities and colleges around the world, this book covers everything from how to create professional sounding original tracks and remixes to mixing theories and DJ perspectives. The book is one of the longest-running educational utilities of its kind and set the standard for publications in the electronic music domain.
Covering everything from basic DAW principals and strategies, to basic music theory, drum arrangement, sequencing, mixing and mastering and everything in-between – the book is a must have for budding or seasoned Producers alike. The book delves into the intricacies or a selection of sub-genres and breaks down in immense details how to get the signature sound.
One of the newly reconditioned chapters features tips and tricks on Publishing and Promotion for both DJs and Producers authored by PR specialist Matt Caldwell. Matt's career spans over a decade of working in Dance Music and has gone on to have his own PR agency where he deals with top artists and labels. The chapter covers everything from branding and profiling; where he highlights the importance of choosing your music alias, tips for writing an artist bio and the necessity of good press shots to running each social media platform. Matt has also underlined the key things to include when writing a
press release and what sites to send them too. This detailed and up to date segment will help Producers navigate the promotional waters in a way that will make their life much cooler.
As with previous editions of this book, the fourth edition will be a staple in the educational diets of thousands of Producers from around the world from the biggest talents in the game, right down to day one starters.
DMP Online
http://www.dancemusicproduction.com
https://www.facebook.com/DanceMusicProduction
https://twitter.com/dancemusicpro