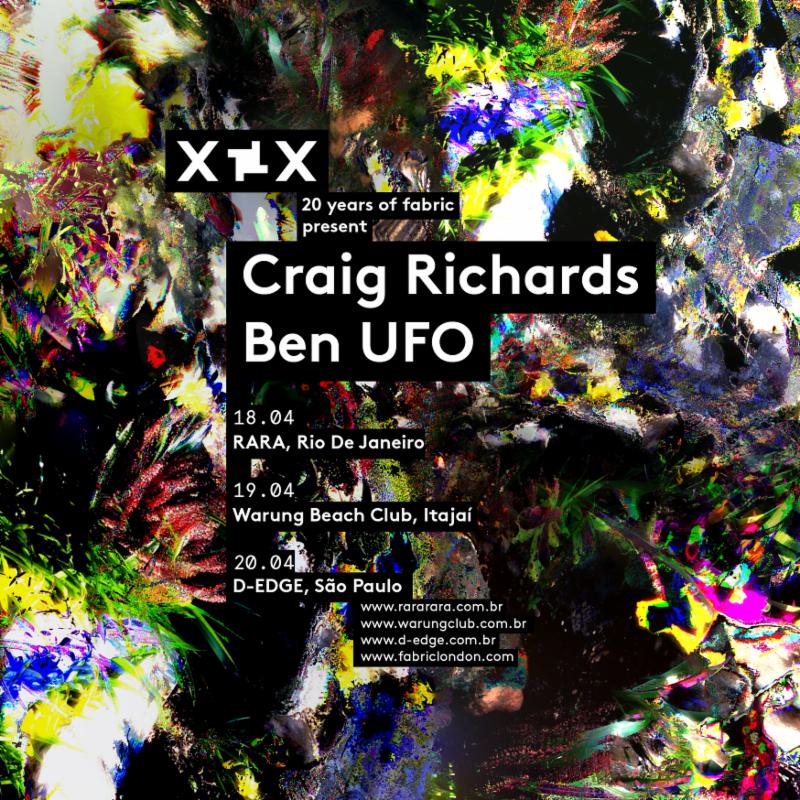 fabric XX Heads To Brazil With Craig Richards, Ben UFO And Local Resident DJs
The 20th anniversary celebrations keep coming, as fabric XX announces three-date tour of Brazil with Craig Richards, Ben UFO and local resident DJs throughout April.
Over the last two decades, fabric has not only established itself as one of London's most influential clubs but garnered a truly global audience, welcoming legions of electronic music lovers from across the globe. The institution's 20-year milestone is the perfect time to take fabric's sound to dancefloors that share the club's ethos and finally connect with some of those international friends that have supported for so many years.
fabric's debut on South American soil finds them landing at three of Brazil's most beloved spots, all famed for their meticulous shared approach to sound and production. They'll link up with RARA, the nomadic rave crew responsible for uncovering some of Rio de Janeiro's most unique party locations on Thursday 18th April, dance till sunrise at Warung Beach Club, one of the world's most iconic seaside venues, on Friday 19th April and bring the curtain down at São Paulo's immersive audio-visual, late night experience D-EDGE on Saturday 20th April.
Two mainstays of fabric history are tasked with leading the club into new, exciting territory. Founding resident Craig Richards and Hessle Audio leader Ben UFO will provide a genre-spanning soundtrack each night alongside local resident DJs that have helped fuel the energy of their vibrant South American scenes.
Curator & Promotions Manager Judy Griffith says: "We're beyond excited to take what we do over to Brazil this year. The clubs we'll be collaborating with are regarded among the best in the world, sharing a similar ethos to us on everything from music policy to quality of sound. We want to bring the sound of fabric to even more people across the globe, and our 20th anniversary has given us the perfect chance. Craig and Ben are the ideal pairing to bring along – both have suitably deep record collections to represent us and everything we stand for."
FABRIC XX BRAZIL – FULL LISTINGS:
Thursday 18th April 2019
RARA, Rio De Janiero
Craig Richards
Ben UFO
Local Resident DJs
+
Friday 19th April 2019
Warung Beach Club, Itajaí
Craig Richards
Ben UFO
Local Resident DJs
+
Saturday 20th April 2019
D-EDGE, São Paulo
Craig Richards
Ben UFO
Local Resident DJs