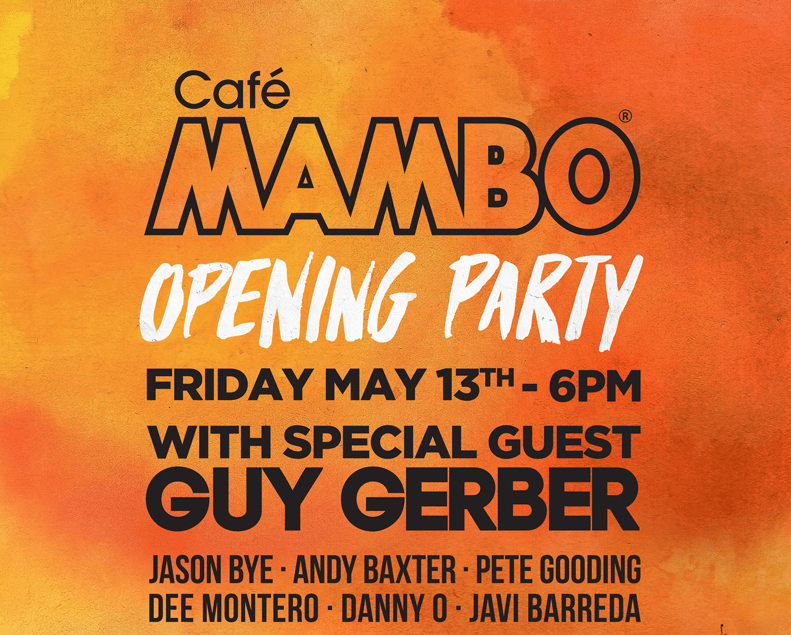 Café Mambo Announce Guy Gerber As Headliner For Opening Party
Globally recognised for it's unrivalled party vibes and flawless sunset view, Café Mambo will celebrate it's 22nd anniversary, launching the Summer Opening Party in the heart of San Antonio, Ibiza. Appearances will be made by special guest Guy Gerber with the likes of returning residents Jason Bye, Andy Baxter, Pete Gooding, Dee Montero and many more. The party will kick off on Friday 13th May from 6pm till late.
Playing host to the biggest DJs and celebrities throughout the years, Café Mambo will continue to uphold their reputation with the founder of Supplement Facts Records and acclaimed DJ, Guy Gerber. Best known for the release of his album 11 11 in 2014 with none other than Puff Daddy, Gerber has since been recognised for other collaborative projects with John Digweed and Sven Vath. Joining him will be the familiar faces of Café Mambo and devoted residents – Jason Bye, Pete Gooding and Ibiza's own Andy Baxter. Other restoring residents will include Dee Montero, Danny O and Javi Barreda.
Keeping within it's authentic charm and iconic white walls, Café Mambo also operates throughout the day, serving breakfast from 10am and offering a wide lunch and dinner selection until the late evening.
With a music policy perfectly suited to the Ibizan mentality and the ever-evolving club scene, Café Mambo's Opening Party is an undeniable addition to this Summer's party calendar.
Event Info:
Café Mambo Opening Party
Friday 13th May 2016
6pm – late
Café Mambo, Ibiza
www.cafemamboibiza.com/