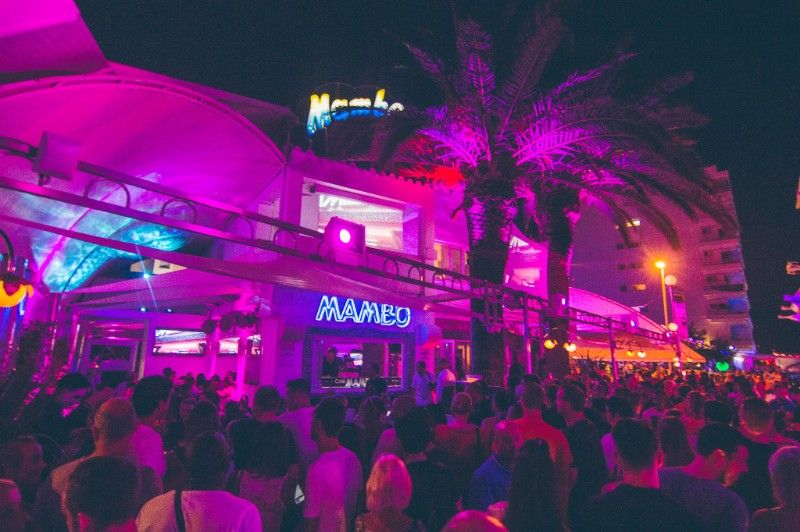 Cafe Mambo hosts Positiva 25 w Jonas Blue, Offiah, Ten Ven, Marvin Humes, Symphonic Ibiza + more
Bringing together some of our favourite artists and friends of the label for one night only, the legendary Café Mambo Ibiza will play host to iconic dance label Positiva Records on Saturday 4th August.
Proud to mark its 25th Anniversary in 2018, Positiva is responsible for a quarter-century of ground-breaking releases, having shifted over 38 million singles in the UK alone across the label's rich history, scoring 69 x Top 10 hits and 14 x UK #1 hits.
With two of the label's silver-certified singles (Tiesto & Dzeko's 'Jackie Chan' and Jonas Blue's 'Rise') currently making the Top 5 in the UK Official Charts, global phenomenon Jonas Blue will headline the stellar line-up at Café Mambo, which also includes a debut Ibiza performance from Offaiah, best known for his huge 2016 hit 'Trouble' (32 million Spotify streams).
With Ten Ven and Marvin Humes also in attendance on the Sunset Strip, Symphonic Ibiza will also perform a very special sundown set, bringing a live orchestra & vocalists to create an entirely new experience and sound. Sandwiched between a huge weekend for Café Mambo, BBC Radio 1 will also be hosting their annual Ibiza pilgrimage at the sunset venue either side of the Positiva event.
First set up in 1993, Positiva has been celebrating the 25 year occasion with a series of special events in 2018 so far (including a showcase evening at Ministry of Sound), with tickets to the San Antonio event FREE to all fans. Marking a truly unique evening filled with special performances and moments to last a lifetime, the Ibizpreceda party at Café Mambo es the label's forthcoming Positiva 25 compilation, out on 5th October.
For more information on Café Mambo, please ring +34 971 34 66 38
Café Mambo
7pm
For more information on Positiva, please visit:
http://positivarecords.com/
https://www.facebook.com/PositivaRecords
https://twitter.com/positivarecs
https://www.instagram.com/positivarecs/

For more information on Café Mambo please visit:

https://www.cafemamboibiza.com/
https://www.facebook.com/mamboibiza/
https://twitter.com/Mamboibiza
https://www.instagram.com/mamboibiza/