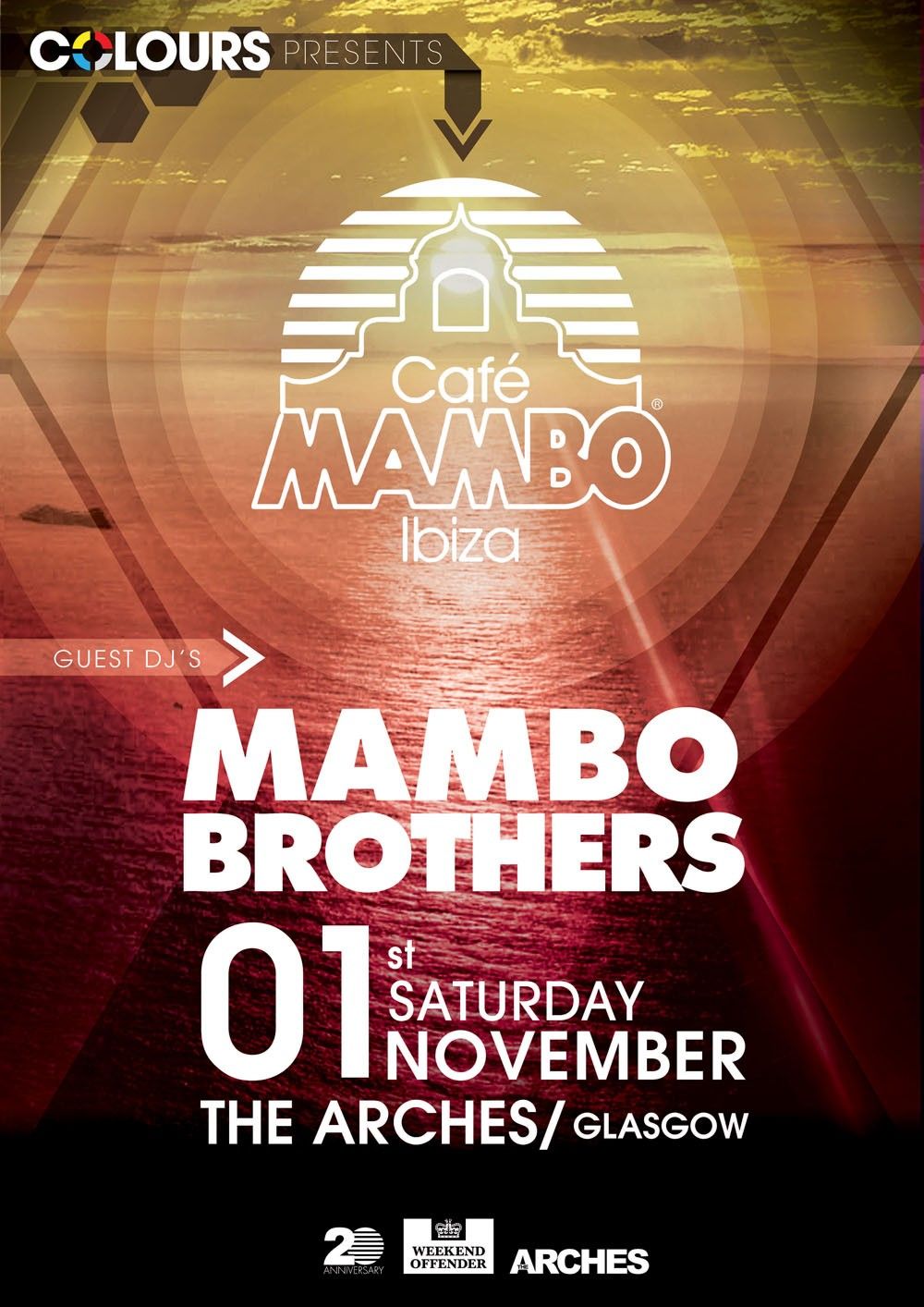 Cafe Mambo Tour Hits Glasgow
Café Mambo follows its fantastic 20th season in Ibiza with the start of a new world tour.
Following a sensational 20th year in Ibiza, Cafe Mambo is heading off on tour again over the winter.
This Saturday, 1st November, Cafe Mambo is in Scotland at The Arches in Glasgow where Colours presents Eddie Halliwell and Tom Staar headlining and Special Guests Mambo Brothers hosting Arch 2 for Cafe Mambo On Tour.
Manchester's finest technical wizard, Eddie Halliwell, will be topping the bill, having established himself with residencies for Cream, Goodgreef and Godskitchen. Moda Collective's Tom Staar, who will be bringing his own dynamic underground house sound to the proceedings, will support Eddie.
Café Mambo's own Mambo Brothers, Alan and Christian Anadon, are excited to be celebrating their Scottish heritage with their first official DJ set in Glasgow, when they will spin a melodic tech-house set at the legendary Arches.
Cafe Mambo has also now firmly established itself as a globally respected club brand with successful worldwide club tours and so far this year the tour has reached many cities including London, Moscow, Rio De Janeiro, Fortaleza, Liverpool, Newcastle, Bali, Bahrain, Dubai, Chamonix, Lugano, Copenhagen, Dublin, Newcastle, Arbroath, Egypt and Miami.
Further dates are scheduled including a return to Cielo in Dubai on 6th November.
http://www.cafemamboibiza.com