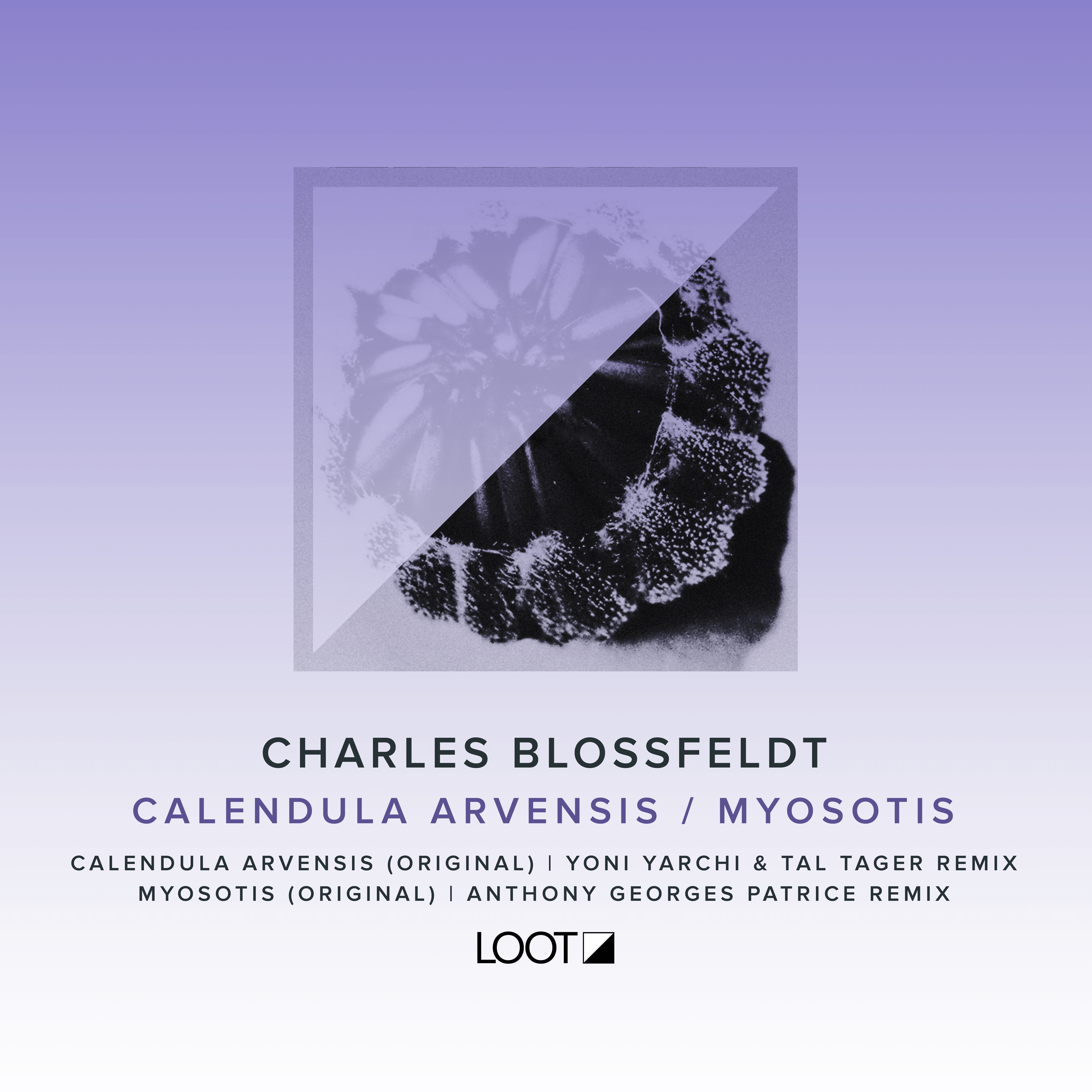 Charles Blossfeldt - Calendula Arvensis / Myosotis
As they start a busy run of releases from newer talents and familiar associates, Loot Recordings looks to Charles Blossfeldt for two tracks that get remixed in style by Yoni Yarchi & Tal Tager and Anthony Georges Patrice.

Blossfeldt has released on this label before now and has an allegiance to proper technique in the studio. As such he crafts an organic blend of minimal house and deep techno, and his elegant tracks combine the dance floor with a haunting analogue melody.

First up here, the fantastic 'Calendula Arvensis' is eight minutes of melodramatic techno with sweeping synths and brooding bass. Dancing in the mid-ground are curious melodies and the whole thing is run through with a real sense of drama and menace that cannot fail to standout in any set. The remix from Yoni Yarchi & Tal Tager who met in 2001 and have ties with labels like Playperview, Great Stuff and of course Loot. Their version of 'Calendula Arvensis' is a driving andlate night track with loose percussion and sci-fi synths searching across the groove. Colourful andorganic, it is a subtly uplifting affair.

'Myosotis' is the other original and again is an attention grabbing affair with tumultuous drums and turbulent synths spraying about to add real theatre to the grooves. Well arranged and musically interesting, this is an emotive cut for sure. Remixing it is Anthony Georges Patrice, a regular at clubs like Batofar in Paris, producer who counts Laurent Garnier as a fan and lover of Detroit sounds and Rhodes piano. His smooth, six-minute deep techno version is trance inducing and intense, but in brain soothing ways, with its lingering pads, celestial chords and generally heavenly feel.
Tracklist:
01. Calendula Arvensis
02. Calendula Arvensis (Yoni Yarchi & Tal Tager Remix)
03. Myosotis
04. Myosotis (Anthony Georges Patrice Remix)