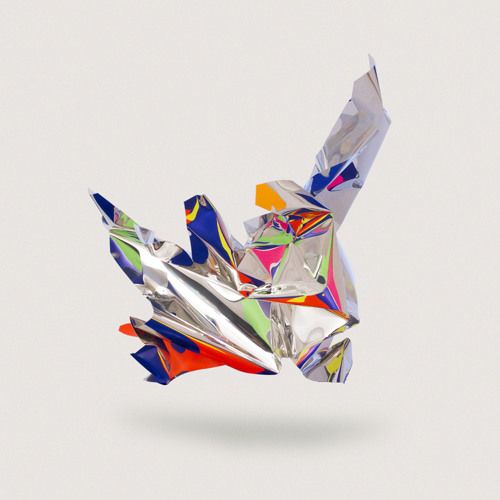 Bflecha - Kwalia
One of the most special voices in the current Ibero-American scene is back with Kwalia, another irresistible collision between digital pop compositions, geometric R&B and futuristic electronics
Friday April 21st saw the release of Kwalia, the second album by Belén Vidal, through Arkestra Records, a project she runs alongside producer Mwëslee that could be defined as "an expedition to the wild territories of our mind, a unique and diverse mental landscape, both in form and substance, that will take you through atmospheres and environments inhabited by R&B, contemporary hip hop, pop structures, digital avant-garde and echoes of traditional music." A description that also fits BFlecha's new album.
Written and produced by BFlecha, Kwalia successfully explores new vocal registers and polishes and develops her own sound which is already unmistakable. The album also features the co-production and the mixing of Arkestra member Mwëslee, as well as Judah's production of the single (Kongô No) and El Guincho, who collaborates in the bombastic song Sinfín.
When in 2013 BFlecha presented her debut album, βeta, she was considered a one-of-a-kind artist, a real breath of fresh air in a totally compartmentalized scene full of prejudices. Her heterodox and innovative character marked the beginning of a new stage in music made in Spain.
In 2017, the border between the commercial and the underground has practically disappeared, and the boundaries between styles are blurrier than ever. This only confirms the prophetic nature of those songs and the influence the Vigo-born artist has exerted on a whole new generation of artists, laying the groundwork for a new way of understanding popular music in the 21st century. With Kwalia, she has done it again, as it inaugurates a new cycle in Spanish urban music when we most need it.
BFlecha will be playing on June 9 at the True Music Festival in Madrid and on June 15 at Sónar Barcelona.
Kwalia is already available through Arkestra Discos
http://smarturl.it/KWALIA