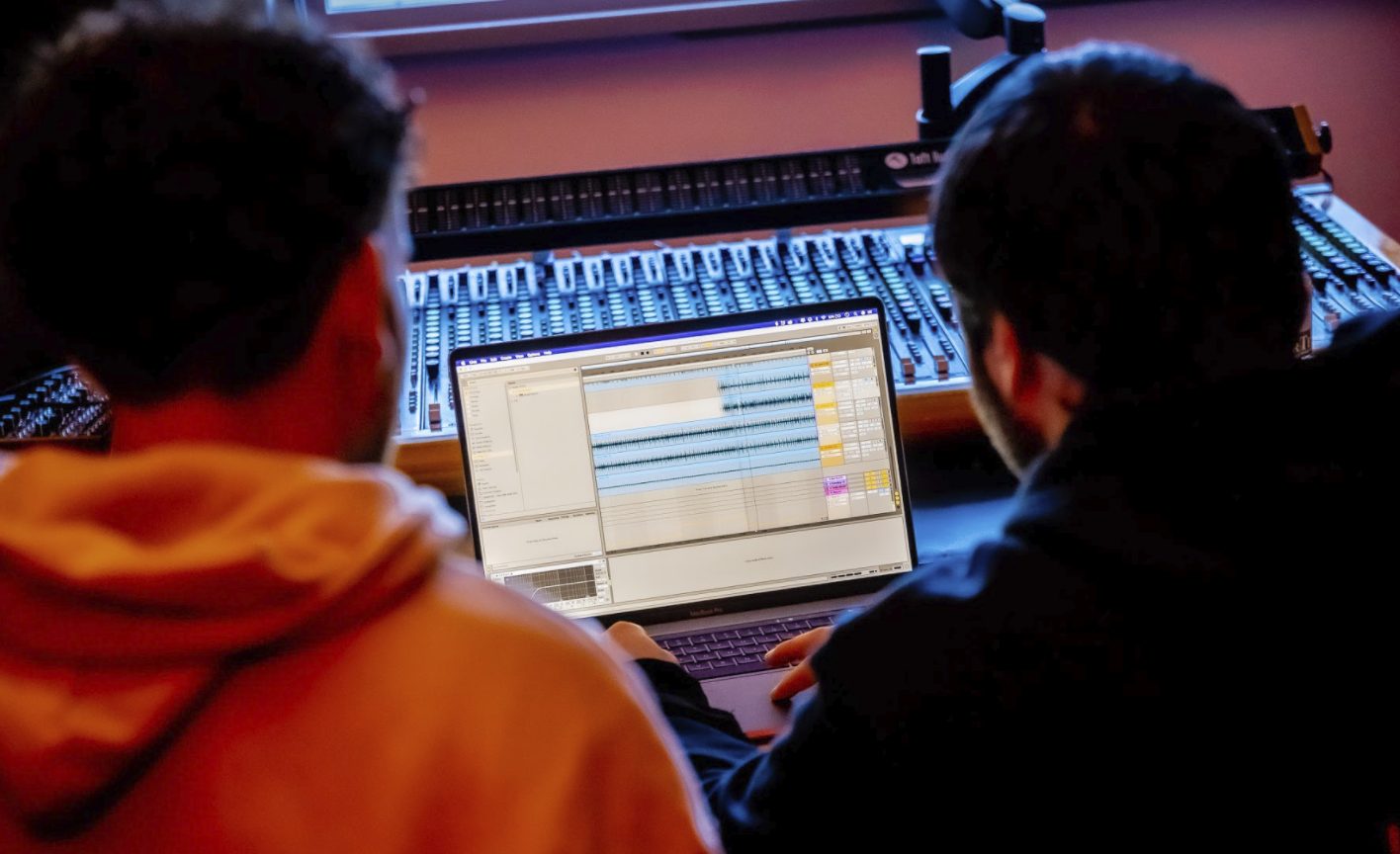 CALL OUT! Looking for electronic musics next superstars!
CALL OUT FOR GLOBAL ELECTRONIC MUSIC TALENT!
Conservatorium Haarlem: Associate Degree of Electronic Music
More info : https://e-musiceducation.com
Deadline : end of Feb | Exceptions may be made throughout March
Established in the 70s, Conservatorium Haarlem is a revered Music Conservatory based just outside of Amsterdam in Haarlem, specializing in educating the next generation of creators, artists, and producers working in the electronic, hip-hop, and pop music worlds.  Conservatorium Haarlem searches for highly talented artists and producers to join their Associate degree Electronic music program starting in September, where they'll be tutored by the likes of Estroe, Julien Chaptal, Joran van Pol, Lars Dales (Dam Swindle), and Max Oude Weernink (Dirtcaps & Yellow Claw) amongst others. The deadline for applications is 28th Feb, for more information check the website here. Exceptions may be made.
Located in Haarlem, just outside of one of Europe's creative music hearts, Amsterdam, the creative influence from the city can be felt in its programming where many of Holland's most revered creators are involved with the course. Conservatorium Haarlem's artistic director is Richard Zijlma, who ran Amsterdam Dance Event (ADE), the world's largest and most influential electronic music gathering, for more than 20 years. The Ad Electronic music course provides real-life, hands-on experience and is taught by some of the world's most respected industry figures.

The two-year course is designed for musicians that already are working on their music in a professional capacity but want to take their career to the next level and want to combine their career with a course that will give them the skills to break on to the international music industry.

Artistic director Zijlma: "The music industry is both challenging and full of opportunities and it takes guidance to grow from good to excellent, especially in current times. We invite talent from around the globe to bring their different skills and genres to Conservatorium Haarlem in order to take their artistic careers to the next level"

One of the first conservatories to introduce academic courses in electronic music production, the school is renowned for innovation, advancement and top level education in modern music. The facilities on site include state-of-the-art studio's, an extensive collection of gear and instruments and a wealth of educators on hand to support students, who provide one-on-one coaching to students. Students can take part in music production and studio sessions, Writers Camps, plus learn about personal profiling, artist marketing and networking opportunities Next to the AD Electronic music Conservatorium Haarlem recently started a Creative Artist programme (in September 2020) in which students are specifically educated to work on multiple creative projects as part or their artistic vision, while maintaining a focus on how to bring it to an audience.
Electronic music talent from around the world are invited to sign up for the in-demand Associate degree Electronic music course before February 28th 2021, where they'll be able to learn from the best in the game and advance their skills. Auditions will take place through March to start, and costs can vary depending on status. Arrangement for the payment of tuition fees via Studielink, more information on the Inholland website.

During the two-year programme participants will discover how to:

• maximise their creativity 

• improve their production and performance skills 

• optimise their mixing and mastering expertise

• refine their branding and communication skills

EDUCATORS : Esther Roozendaal (Estroe), Joran van Pol, Julien Chaptal, Lars Dales (Dam Swindle), Guido Molenaar (aka Spasmatic / producer Opposites), Michel Sanchez-Infante (Love over Entropy) Max Oude Weernink (o.a. producer Yellow Claw / Dirt Caps), , 

CALL OUT FOR GLOBAL ELECTRONIC MUSIC TALENT 

Conservatorium Haarlem : Associate Degree of Electronic Music

More information : https://e-musiceducation.com

Press information : 

Contact [email protected] for more information.

More information on the course : [email protected]