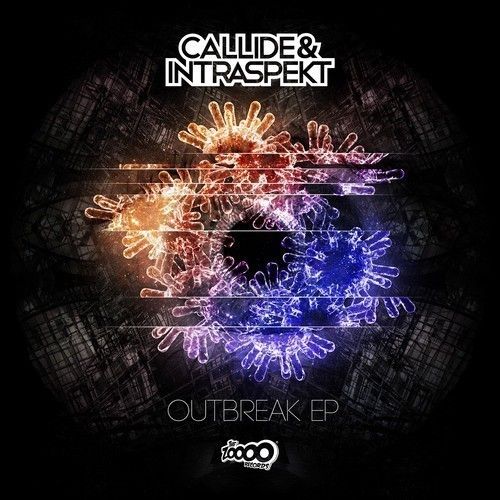 Callide & Intraspekt – Outbreak EP
Crissy Criss' The Zoooo Records is back with its tenth release, packed with enough heavyweight drum & bass to cause an Outbreak! This five-tracker sees Callide teaming up with Intraspekt to deliver some of the biggest, baddest D&B we've heard in months, and now you can get your hands on these undeniable dance floor smashers.
First up, 'Stone Cold' features the vocal talents of MC Coppa and launches straight into the mayhem with winding synths and grinding mid-range bass notes that call out for an answer. And when that slithering, filthy Reese bass calls out in reply you know its game over. Did someone ask for the reload?
'Judgement' drops in with pounding two step rhythms and booming chunks of bass. Metallic shimmers and infectious melodies seal the deal and this one drops just as hard as the first. Swiftly following is 'Outbreak' packed with rave stabs, hefty distorted bass and rolling breakbeats that all show another dimension to Callide & Intraspekt's collaborative EP… and it's easy to see why they picked this as the title track.
'Noise Disturbance' gets into tribal rhythms juxtaposed with grizzled bass and orchestral stabs before dropping an unrelenting beat pattern that's sure to destroy just about any dance you care to drop it in. Finally, Callide & Intraspekt treat us to 'Pitfall', another slice of D&B that shows off their diversity, combining epic synths with a killer backbone of punchy beats and rib-rattling bass.
It will come as no surprise to many that 1Xtra DJ, drum & bass tastemaker and The Zoooo Records owner Crissy Criss has impeccable A&R skills, but clearly Callide & Intraspekt have helped push them to a whole new level with this anthem-packed EP. Guaranteed dancefloor mayhem every time you break it out.