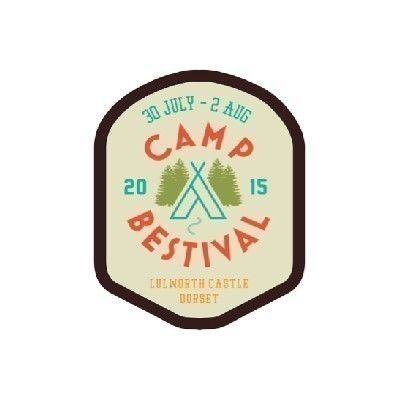 Camp Bestival Wins Again
Camp Bestival has triumphed yet again at the UK Festival Awards, which were held last night (December 1st) at Camden's Roundhouse. Beating stiff competition in one of the ceremony's most fiercely contested categories the Lulworth Castle based event claimed the Best Family Festival Award for the second year on the trot, and for the fourth time in the festival's six year history.
Camp Bestival promoter Rob da Bank commented: "Umm crikey well that's a lovely surprise to have won this for Camp Bestival two years running. Some stiff competition from some great festivals but I'm really chuffed for the team that we delivered another award winning festival for our amazingly loyal audience again. Thanks everyone for voting and see you in the sunshine in July".
Featuring performances from Mr Tumble, Ben & Holly, Horrible Histories, James, De La Soul, Basement Jaxx, Johnny Marr, Sophie Ellis-Bextor, Nick Mulvey and many more, Dorset's finest festival also saw brand new attractions the Feast Collective, Oberon's Observatory, Project Wild Thing and the Greatest Tent on Earth drawing huge crowds, with a full programme of theatre, shows, attractions, activities, poets, authors and talks keeping families entertained all weekend long. It's year-round hard work that makes the event as thrilling as it can possibly be for festivalgoers of all ages, so it's especially rewarding to land the accolade that the Camp Bestival crew wanted most, Best Family Festival. Ultimately, it's the crowd that makes Camp Bestival as fantastic as it is though, so Team CB want to say a huge and heartfelt thank you to everyone who came and made it such an incredible weekend, and to everyone that voted, too!
Plans are already well under way for next year, with the 2015 theme, Camp Bestival Goes Wild, launched by legendary botanist David Bellamy last week, and line-up announcements due imminently, so watch this space.
The awards were cause for further celebration, as Camp Bestival co-founder Rob da Bank took away the Outstanding Contribution to Festivals award, which was presented to him by his own festival inspiration Michael Eavis.
Tickets for Camp Bestival 2015 (July 30th to Aug 2nd) are on sale now via: Ticketline / 0844 888 4410
WEEKLY PAYMENT PLAN:
You can use our 35 week payment plan to purchase your tickets meaning that an adult ticket can now be bought at a payment of just £5 per week over 34 consecutive weekly payments following an initial deposit payment. Book online via Ticketline only: select 'Camp Bestival 2015 – Weekend Payment Plan'. Once you have signed up to the payment plan, which basically means giving your agreement by ticking the bank mandate form on Ticketline's website, they will automatically debit your card on a weekly basis. More info here.
NB: Booking fees and a deposit (£25 per adult ticket) will be charged with your initial transaction.
CAMP BESTIVAL 2015 WEEKEND TICKET PRICES:
Adult Weekend Ticket (inc. camping from Thurs or Fri) – £195*
Student Weekend Ticket (inc. camping from Thurs or Fri) – £180*
Age 15 to 17 Weekend Ticket (inc. camping from Thurs or Fri) – £113*
Age 11 to 14 Weekend Ticket (inc. camping from Thurs or Fri) – £88*
Age 5 to 10 Weekend Ticket (inc. camping from Thurs or Fri) – £20*
Age 4 & Under Weekend Ticket (inc. camping from Thurs or Fri) – FREE (but ticket required)*
*NB: please refer to the Camp Bestival Ticket Terms & Conditions
Car Parking – £15 advance
Campervan Ticket – £72 per vehicle
Caravan / Trailer Tent Ticket – £83 (One car only per caravan/trailer tent – no exceptions) (available via Ticketline only) – please read Caravan / Trailer Tent T&Cs here before booking
All Tickets – will incur a booking fee.
CAMPING PLUS: Camping Plus plots cost £125.00 (max of 2 adults and 4 children per plot) and are perfect, not only if you know you won't be arriving as soon as the gates open, but also if you just want the comfort of knowing that you've got your camping space sorted.
HOSPITALITY CAMPING: Hospitality Camping offers luxurious creature comforts in a beautifully designed, spacious campsite with fast access to the heart of the main Castle Stage arena. With premium toilets, hot showers, free yoga sessions, private parking and a meet and greet concierge service, Hospitality Camping is the place to stay for the ultimate high-end family festival experience.