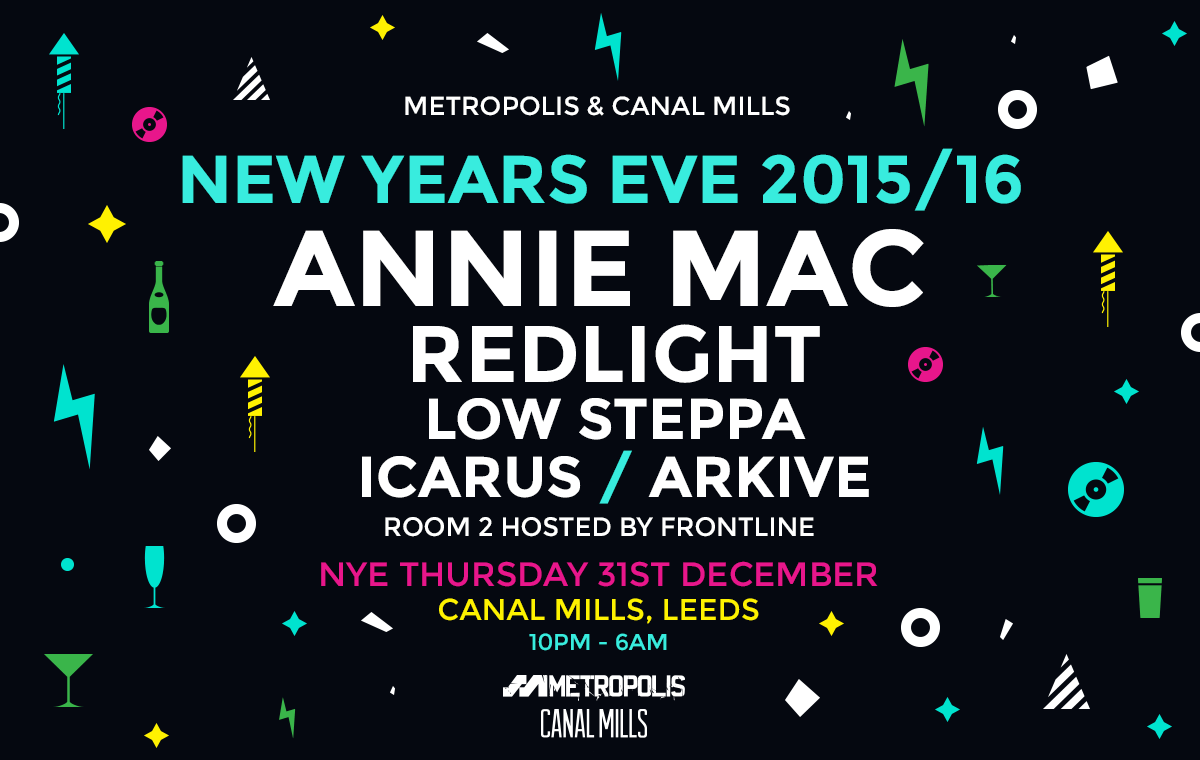 Canal Mills & Metropolis present: New Year's Eve
This year Canal Mills will be reigning in the New Year with bass outfit Metropolis!
Helping to kick off 2016 will be Annie Mac, who is one of the key players on Radio 1 with her weekly Friday night show as well as her new 7pm weekday show.
Also joining the New Year's celebrations will be one of the leading figures in bass music over the past half a decade, Redlight, alongside Low Steppa, Icarus and Metropolis resident Arkive.
Canal Mills & Metropolis present: New Year's Eve
Thursday 31st December 2015
10pm – 6am
Line-up:
Annie Mac
Redlight
Low Steppa
Icarus
Arkive
Room 2 – hosted by Frontline