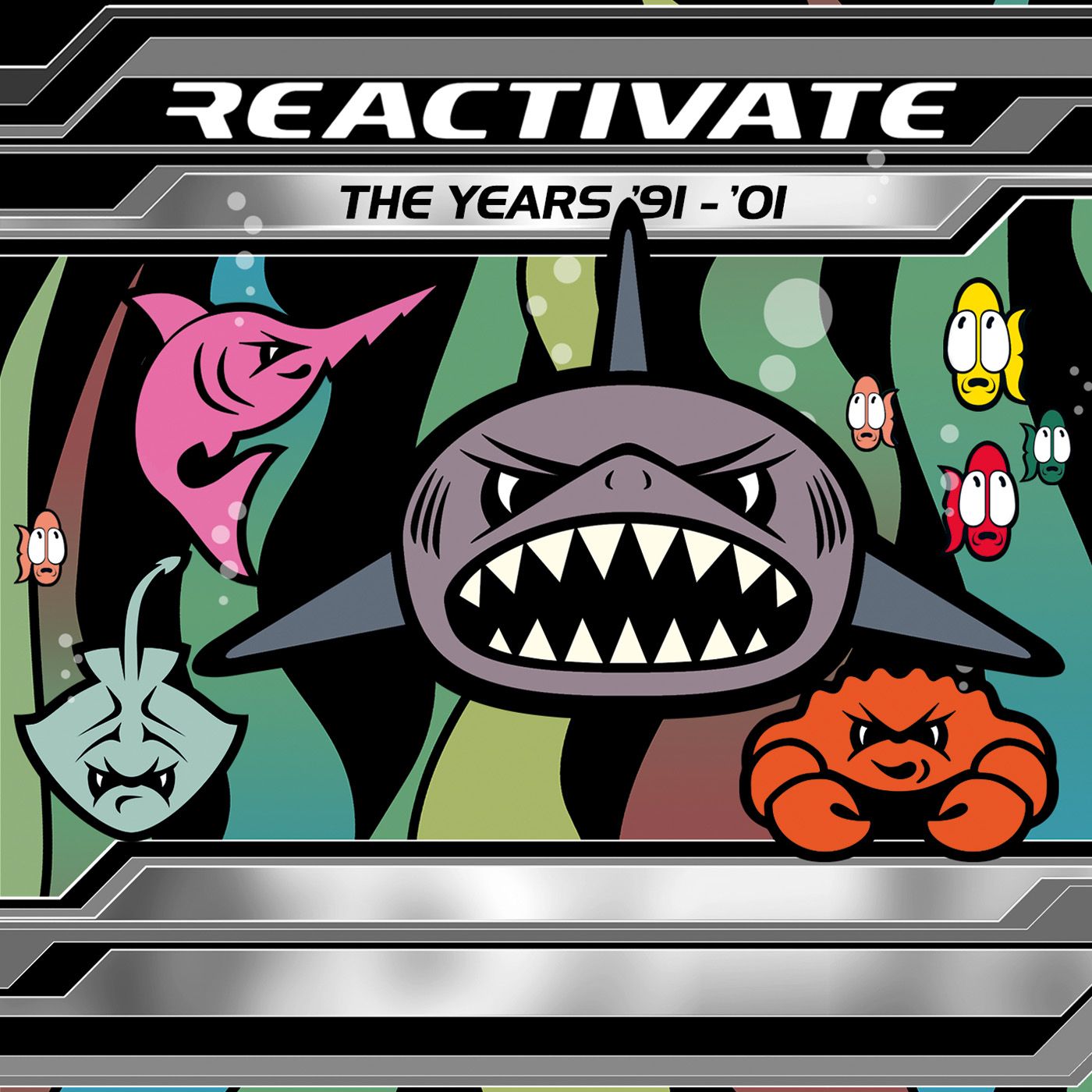 Reactivate Christmas Party
Online advance tickets on sale from: www.moreonthedoor.com
The REACTIVATE team are back for a very special Christmas Party to celebrate the forthcoming release of REACTIVATE The Years 91 – 01 – a greatest hits compilation album mixed by one of the UK's pioneering female DJs, Rachel Auburn!
The Reactivate Christmas Party is an unofficial "Garage" reunion celebrating those infamous years when every Friday night a unique crowd of House & Techno fans would congregate at Heaven to kickstart the weekend. Fuelled by some incredible music, 'Garage' was where friends for life were made and the Reactivate Christmas Party rekindles that special feeling, calling music lovers and Garage afficionados to let loose as the party season hits full flow.
There will be 2 rooms of era defining music with the Reactivate Main Room concentrating on Techno & Trance with all styles of House & Disco jacking up the decks in Room 2!
DJs in Room 1 are Daz Saund, Trevor Rockcliffe, Rachel Auburn and Blu Peter with a Special P.A. from S-J 'Fever/I Fell Divine'.
Room 2: Massimo Paramour, The Men Who Fell 2 Earth and Steven Sharp.
Rachel Auburn, Original Blitz kid and fashion designer, was raised to club stardom in the nineties by crossover singles under the Candy Girls alias and Freska compilation albums on React, plus legendary DJ residencies at Taboo, Trade and Tidy Trax. Rachel returns to power up the decks after a headline set at Trade's recent end-of-an-era 25th Birthday.
Lining up alongside Rachel is the incredible techno duo of Daz Saund and Trevor Rockliffe, who got their big breaks at the seminal Troll Nites at the Sound Shaft, Heaven in the late '80s. Daz & Trevor then progressed to become resident DJ at the immensely popular Garage at Heaven nightclub. He then spent three years (1990–93) spinning at the legendary Trade at Turnmills and was one of the original DJ's, where he made his mark as one of Britain's leading Techno artists. Daz's reputation rapidly spread throughout the UK, Europe and the Far East, playing at monumental events such as Love Parade, Mayday and Tribal Gathering in the UK. In 1995 Daz was voted Best International DJ of the year by Front Page Magazine, he remains at the forefront of today's techno dance music scene as a figure greatly admired world over.
Daz first ventured into the remix and production world in 1992 with a remix of 'Lets Rock'. He has worked with Trevor Rockliffe under the guise of Black & Brown producing several singles, including 'Lick it'. Since 1996 he has collaborated extensively with Ben Tindsall as Sound
Associates, producing for labels such as Music Man Belgium,Tortured Records and Missile Records in the UK.
Daz returned to one of his favourite venues Turnmills in 2000 with a Sunday night residency called Habit playing a blend of funky techno-dance music and has manned the decks at Fabric for the infamous DTPM night and also co-hosts the successful Megawoof events.
Trevor Rockliffe, alongside Blake Baxter, produced the classic "Visions Of You" on the now defunct Ultimatum Trax. Re-released on Intec, some the world's finest electronic producers queued up to remix it, leading to one of Intec's greatest successes. He also co-produced with Christian Smith, a one off project Destination "Definition Of Love", an early Intec release.
From being on the original Trade resident DJs, Trevor went on to gain global notoriety with sets at the world's leading clubs such as Dorian Gray/Tresor(Germany), Industry(Canada), Twilo(New York), Dance Valley(Holland), Fuse(Belgium) as well as Festivals such as Love Parade, Dance Planet, Tribal Gathering and Homelands.
He has released over 20 records on labels like Mentor, Bush, Primevil, Dark House Music, Strive and Intec Records, and is a respected remixer having re-touched DJ Dan 'Needle Damage', Phuture 303 "Blackout", Baby Blue 'Too Loud' and Rhythm Masters "Underground".
Blu Peter is best known for pioneering the nu-NRG music genre in the late 1990s at flagship residencies such as Garage @ Heaven and FF @ Turnmills. Producing original music, his 'Shinny' track was a huge underground hit on React Music and in 1999 he released his first full-length studio album, Widescreen & Digital.
With Kevin White he formed the production duo, Elevator releasing singles and EPs from 1994 through the early 2000s. Blu Peter has also produced tracks and remixes under the aliases Blu Peter & Sal, The Groove Council, Quench, and Mass.
New FB Group: Reactivate Club Group
Listings
event: Reactivate Christmas Party
date: Friday December 11th
at: Club No 65, Albert Embankment, Vauxhall, SE1 7TP
times: 10pm – 5am
DJs Daz Saund, Trevor Rockcliffe, Rachel Auburn, Blu Peter + more TBA
tickets: Online advance tickets Early Bird £10 + Booking Fee from: www.moreonthedoor.com
£15 on the door
Info no: 07772 384533
Tel :020 7735 5934
www.clubno65.co.uk
Reactivate The Years 91 01: iTunes : https://itunes.apple.com/gb/album/reactivate-91-01-feat.-rachel/id1058634510
Amazon: http://www.amazon.co.uk/Reactivate-91-01-Rachel-Auburn-Mixes/dp/B0171UC1Z8
Juno: http://www.juno.co.uk/products/reactivate-91-01-rachel-auburn-dj/592544-01/
React: http://www.react-music.com/REACT259.php