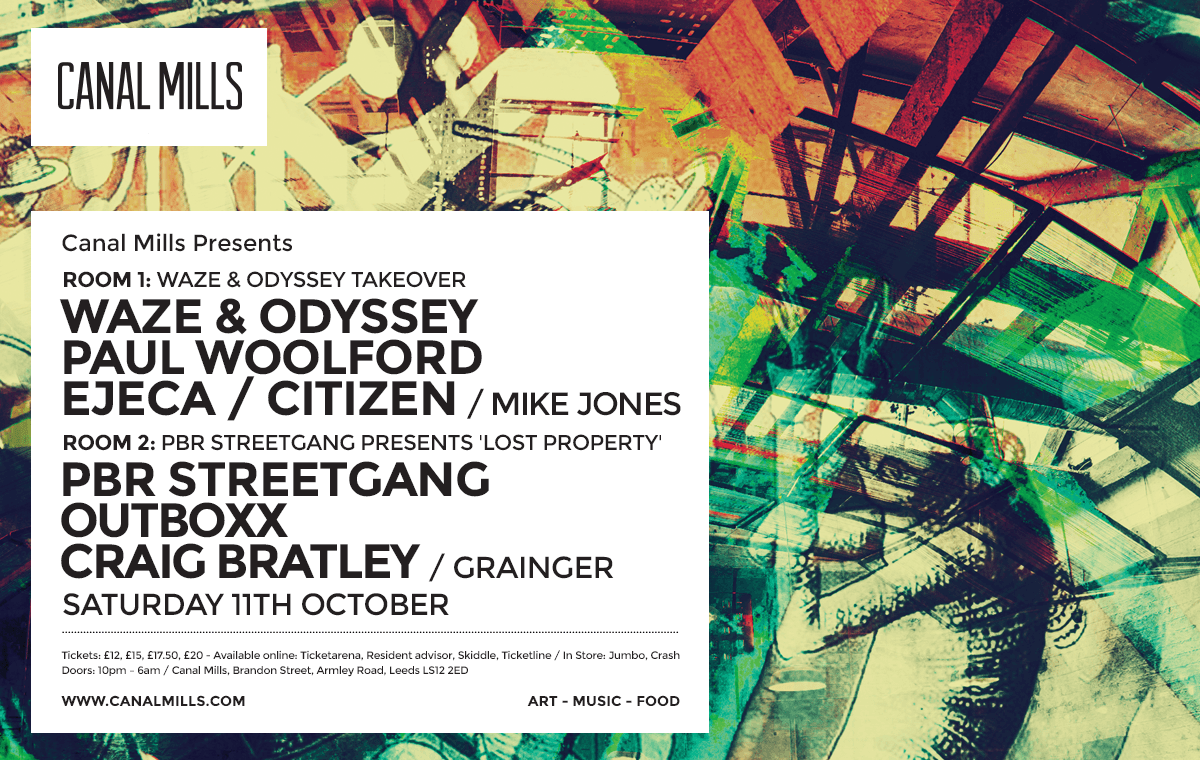 Canal Mills Presents: Waze & Odyssey, Paul Woolford & More
On the Saturday 11th October Canal Mills welcomes a two room showcase from the likes of Waze & Odyssey, Paul Woolford, Ejeca, Citizen, PBR Streetgang and more!
In just a short space of time Waze & Odyssey have really made their mark on the scene, releasing a string of house records on the likes of Get Physical, Tsuba, Wolf, Let's Play House and their own label, W&O Street Tracks.
They'll be joined by Paul Woolford, whose hits on the likes of Hotflush Recordings and 2020:Vision ensure that he needs little introduction. Ejeca, who's established himself as a huge talent thanks to his vocal driven cuts that have found support all over the world, will also be in tow. Finally, Citizen joins the party in Room 1 for his highly-anticipated Canal Mills debut!
In Room 2 PBR Streetgang headline, bringing their unique blend of house and disco for a 'Lost Property' takeover – the first in a series of parties they'll be running around the country. They'll be joined by up and comers Outboxx alongside the slow jam aficionado, Craig Bratley.
Residents Mike Jones and Grainger will also be on hand to keep things rolling until the doors close at 6am.
Canal Mills Presents: Waze & Odyssey, Paul Woolford, Ejeca, Citizen, PBR Streetgang, Outboxx and more!
Saturday 11th October
ROOM 1
Waze & Odyssey
Paul Woolford
Ejeca
Citizen
Mike Jones
ROOM 2
PBR Streetgang
Outboxx
Grainger
Canal Mills, Brandon Street, LS12 2EB
Doors: 10.00pm – 6.00am