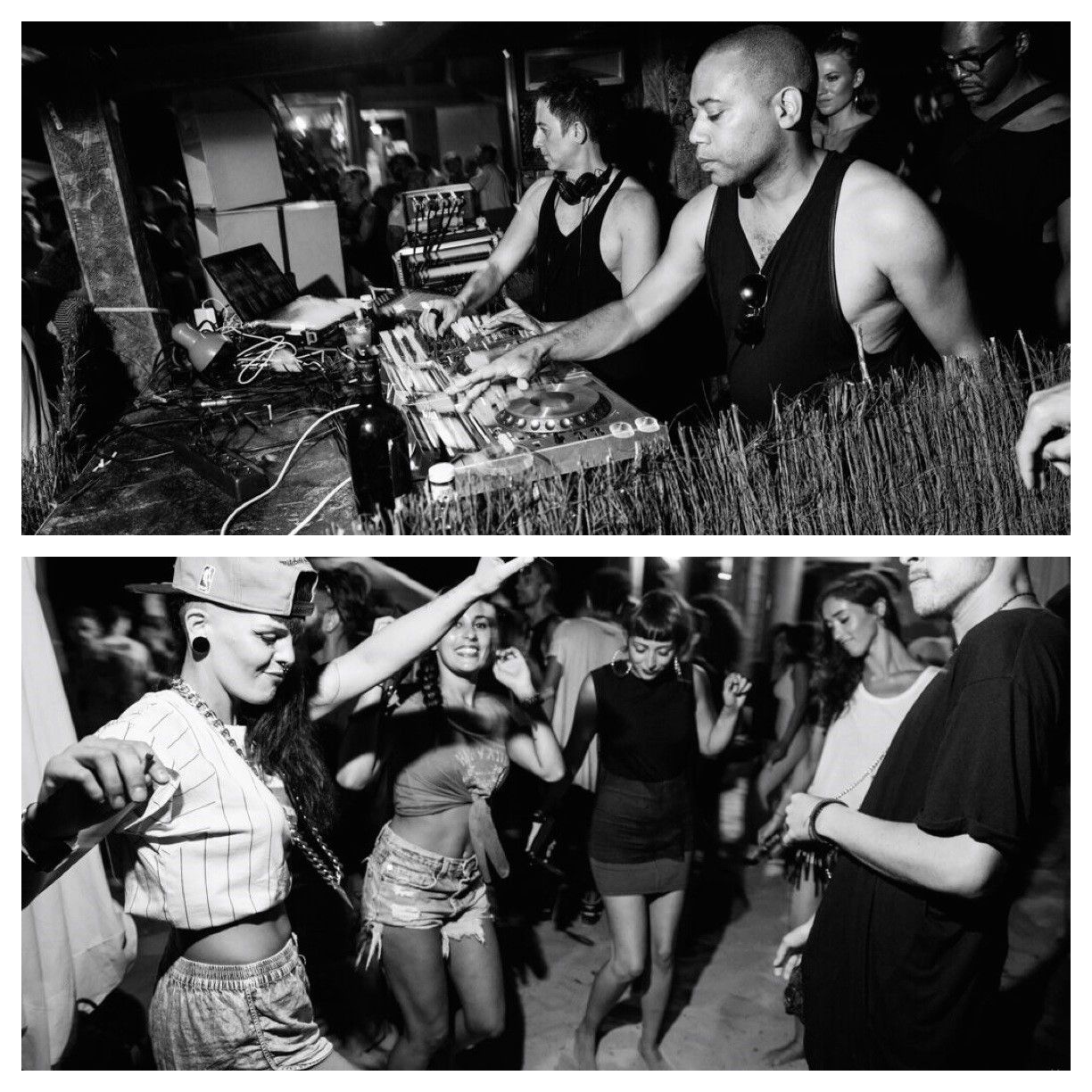 Carl Craig + Matthew Dear to play Detroit Love Affair
Matthew Dear joins Carl Craig as the special guest for the second Detroit Love Affair free beach party at No Name, Ibiza, today from 5PM.
Matthew Dear is a musical artist who 'straddles multiple musical worlds and belongs to none' – his style veers through anything from experimental pop to the many rhythms and shades of dance music. He co-founded Ghostly International and Spectral Sound and has remixed artists including The XX, Charlotte Gainsbourg and Hot Chip.
Pairing with Carl Craig's ever expanding musical visions, this promises to be a day and night of unexpected magic in the music.
You can catch Matthew Dear live on Ibiza Sonica from 1-2pm, ahead of the party.
News from the Detroit Love Affair opening…
For the opening party, on July 7th, Dubfire joined Carl Craig for a special b2b set. The beach-party got loose to dub and reggae in the day and danced deep to electronic in the night.
Info on Detroit Love Affair…
Carl Craig presents Detroit Love Affair @ No Name, Ibiza
6 x Tuesdays in July and August
7 / 21 / 28 July
4 / 11 / 25 August
Carl Craig + special guests
Music: Different.
FREE BEACH PARTY – 5PM – MIDNIGHT

Detroit Love Affair is a six-part series of free daytime parties on the beach No Name in Ibiza. Carl Craig plus a mix of special guests will play music selections differing from what you'll hear at typical club nights in Ibiza.
Keep an eye out for news on the other guests lined up for the party in July and August…
And… Check also for upcoming dates for Detroit Love at Space Ibiza. With two dates left, guests still to come include Derrick May, Moodymann, Magda, Octave One live and more…

Detroit Love @ Space, Ibiza

9 August
Carl Craig, Derrick May, Moodymann

6 September
Special guest, Magda, Octave One live


Detroit Love will host the Discoteca of Space alongside Luciano's Vagabundos on the Space Terrace.

www.carlcraig.net
www.facebook.com/carlcraigofficial