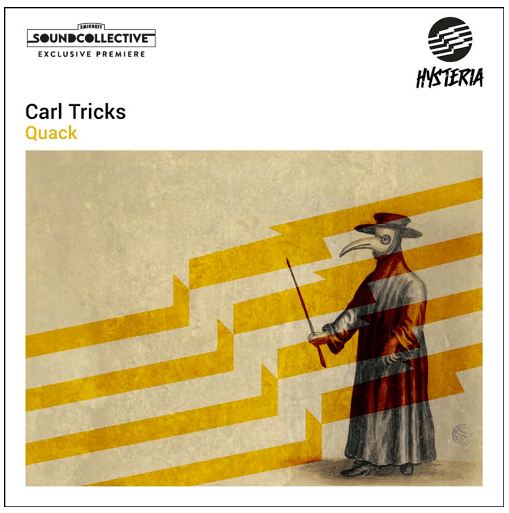 CARL TRICKS - CARL TRICKS – QUACK
Dutch house and electro producer Carl Tricks today releases his brand new bounce anthem, 'Quack' – out now via Bingo Players' Hysteria Records.
Premiered on Smirnoff Sound Collective, Carl Trick's first original production of 2015 has arrived just in time for the height of the festival season, with 'Quack' a high-energy track that screams Main Stage madness from beginning to end. A progressive buildup kicks the track off with a pounding bassline and dark pumping synths. Featuring a vocal sample that promises, "here is something that makes you bounce", Carl leads listeners straight into a full on Melbourne influenced drop, to provide an unrelenting cut for a label at the very top of its game.

Renowned for creating jaw-dropping anthems, Carl Tricks is no newcomer to the dance music scene. Having collaborated with Bingo Players as well as crafting official remixes for the likes of Sunnery James & Ryan Marciano, Nadia Ali and Flo Rida, he is a seasoned producer with plenty of tricks up his sleeve. With a slew of impressive originals via Bingo Players' revered Hysteria Records, Carl Tricks has made a solid impact and personal mark on the electronic music scene over the past ten years, and shows absolutely no signs of slowing down!