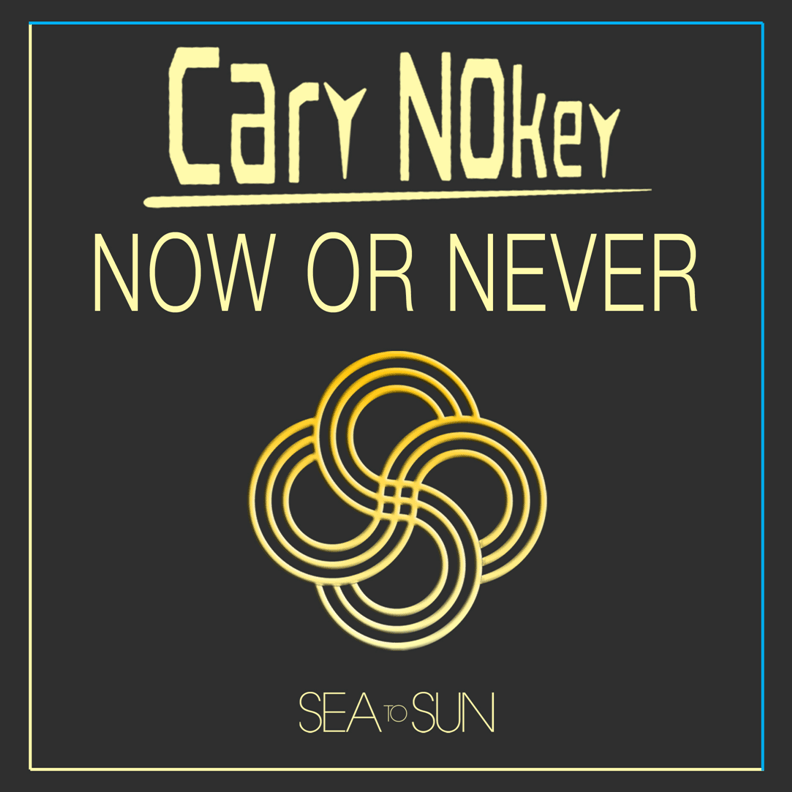 Cary NoKey – Now Or Never
Sea to Sun Recordings continues its mission to deliver quality music for the dance floor with the hot summer anthem, 'Now or Never', by the explosive new electro-dance group Cary NoKey. Fronted by 8 Bit, the Grammy-winning producer of Destiny's Child ("No, No, No" and "Bootylicious"), Whitney Houston ("Love That Man"), Will Smith ("Wild Wild West") and Lady Gaga (he co-wrote five songs on Lady Gaga's The Fame album including "Paparazzi"), Cary NoKey is quickly building a reputation as one of the best live dance acts around. Shows depict a space where high intensity electronic dance music intersects with emotionally charged rock; a hybrid of grit and glam! In 'Now Or Never', Cary NoKey demonstrates an innate ability to combine quality songwriting with a deep understanding of the dancefloor.
As always, Sea To Sun delivers a powerful remix package beginning with French house maestro, David Vendetta. His big room Club Mix is meant to shake the club to its foundations with soaring synth lines that build into a booming bass drop set, all underpinning 8 Bit's infectious vocal.
Next up, Bimbo Jones prove their mettle with a melodic, hands-in-the-air mainstream Club Mix, before stepping up to deliver a stellar, Deep Mix, with bouncing garage basslines.
Trance stars, Tenishia, provide a masterful and edgy mix for those who like things tougher, while Oliver Schmitz & Micah Sherman hit a deep spot with a progressive and chunky groove, topped once again with that hooky vocal.
Killer Dolls drop an adrenaline-fuelled, electro-styled mix into the package, before this almighty set of remixes is rounded off by a slick, high quality dance mix from Cary Nokey bandmate and DJ, ValNtino.
'Now Or Never' is a statement of intent; a call to action from Cary NoKey direct to clubland!