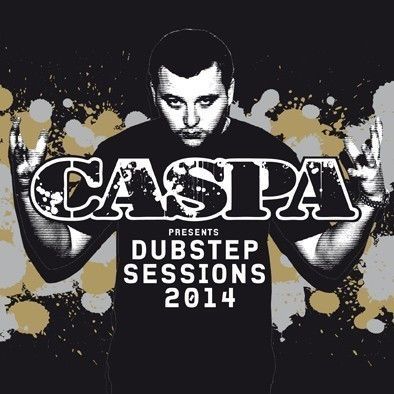 CASPA PRESENTS DUBSTEP SESSIONS 2014
Caspa Presents Dubstep Sessions 2014 is the perfect accompaniment to what is sure to be the biggest year for bass music on the dancefloor, festivals and airwaves across the UK, Europe, USA and beyond.
With Dubstep still leading the way through the new electronic music scene, UK producer and international DJ – Caspa remains at the forefront of this exciting movement, achieving groundbreaking successes as an artist. Having spent 2013 touring the world and sourcing music for his own successful label, Caspa has the credentials to once again select the most upfront tracklist bursting to the seams with exclusive music.
This mix compilation showcases 34 tracks carefully selected to represent the entire spectrum of Dubstep. Caspa Presents Dubstep Sessions 2014 features nothing but the biggest tracks from Flux Pavillion, Funtcase, Foreign Beggars, Subscape, and Emalkay, as well as the freshest tunes from international artists Datsik and Excision. There are also a host of tunes from the man himself.
There are no less than 11 exclusive tracks featured that you will not hear anywhere else: Variations feat. Travis Kaye – "Big Belly", Caspa – "Submission", Sleeper & District – "Psychosis", Joker – "Head Top", Cotti feat. Killa P – "Dub Warrior", and Subscape – "Angels" are all featured, along with 5 VIP tracks that were written especially for this project: Mydas – "Squared VIP", Asylum – "Zero Gravity VIP", Variations – "Fighting For Air VIP", Filth Collins – "Fatboy Riddem VIP", and The Others – "Amazonia VIP".
With such a strong tracklist curated by the biggest tastemaker in Dubstep, Caspa Presents Dubstep Sessions 2014 will be the only Dubstep compilation you need this year.
A New State release released on CD & Digital
http://www.newstatemusic.com
http://www.thedopestghostintown.com