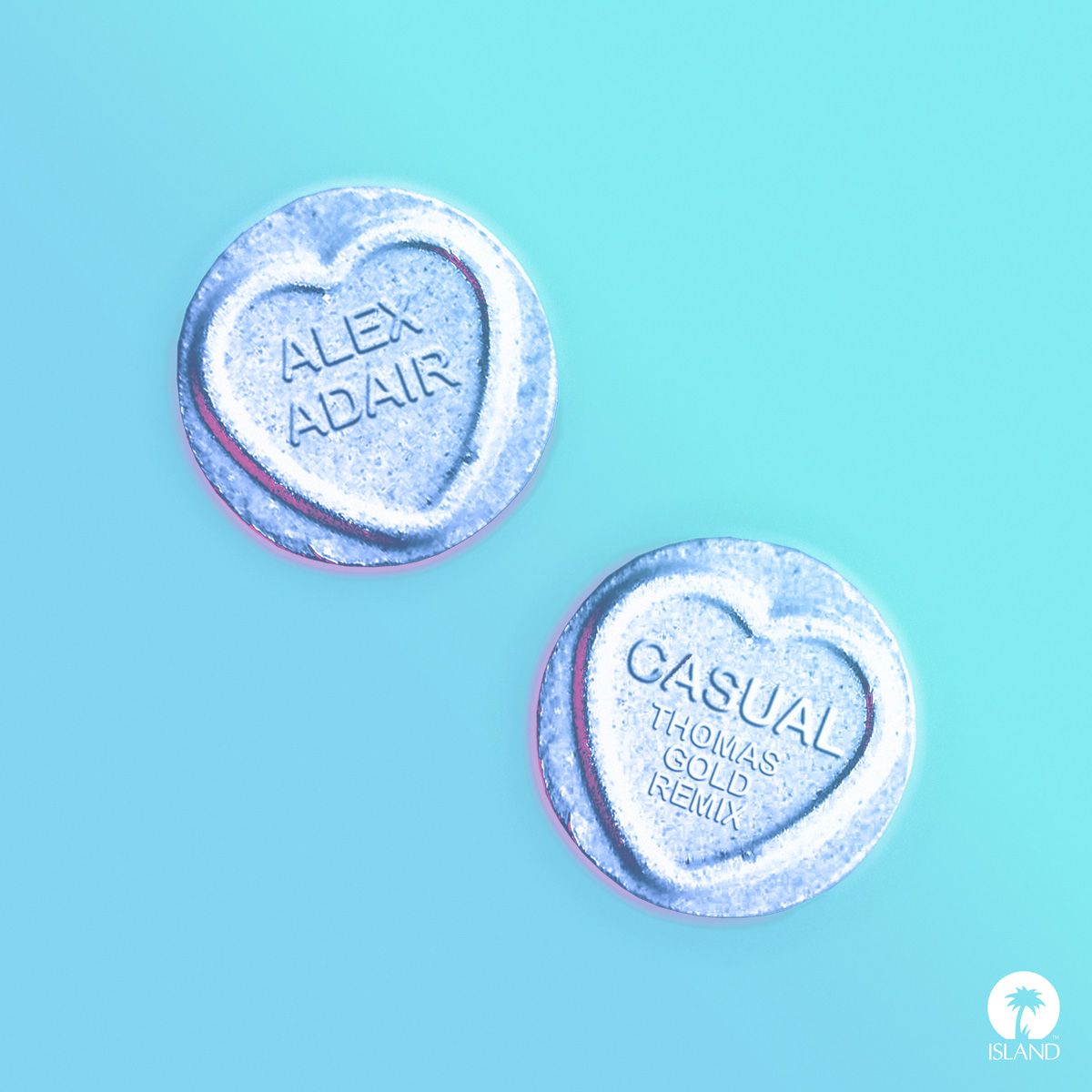 Alex Adair - Casual (Thomas Gold Remix)
Known by many for his huge contribution to the global dance scene with single Make Me Feel Better, it is only natural that Alex Adair's latest release Casual has already been making waves; clocking up over 800,000 Spotify plays in just two weeks. To add to the hype, the young producer has revealed the second remix to his tasty dance-crossover track, this time securing the talents of world renowned German DJ and producer Thomas Gold to put his own spin on Casual.
The Berlin-based producer has already made a name for himself as an esteemed remixer, with reworks of Lady Gaga, Adele and One Republic under his belt. Gold's production skills are persistent and not least impeccable, so it is hardly surprising that he has once again hit the dancefloor jackpot with this cracking remix.
Speeding things up with his take on Casual, Gold laces tropical house vibes into the already catchy track. With dramatic strings leading us into a bouncy drop, Gold's work is subtle yet effective. On a slightly more atmospheric tip than the original, the incessantly catchy vocal is immersed in a bath of reverb that shifts the track forward into a deep house banger. This characteristic dance anthem offers an invitation to the dancefloor that you won't be able to resist.
Thomas Gold's remix of Casual is out now via Island Records.
BUY LINK:
https://AlexAdair.lnk.to/TGRemixPR
SOCIAL MEDIA:
https://soundcloud.com/alexadair
https://www.facebook.com/AlexAdairOfficial
https://twitter.com/AlexAdairMusic
https://www.instagram.com/alexadairmusic/
https://soundcloud.com/thomasgoldofficial
https://www.facebook.com/djthomasgold
https://twitter.com/thomasgold?lang=da
https://www.instagram.com/thomasgold/