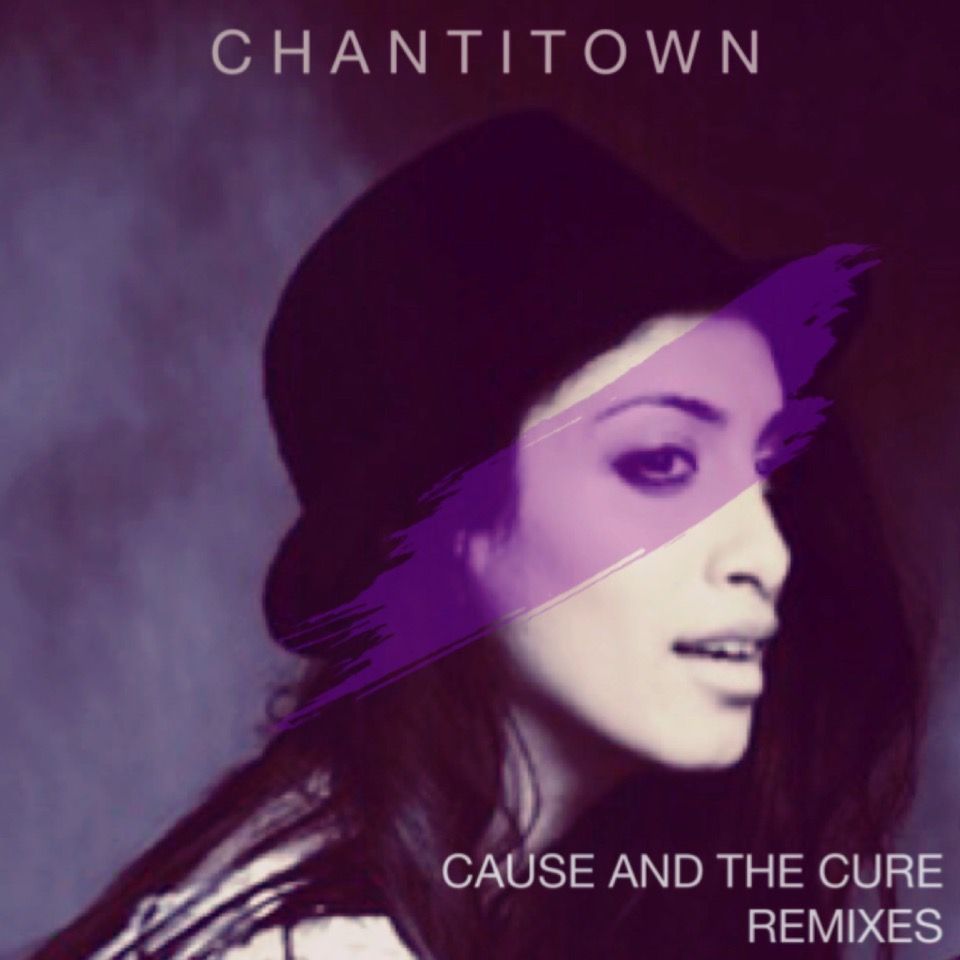 Chantitown - Cause And The Cure (Peer Kusiv Remix)
German deep-house producer Peer Kusiv, shared his remix of British singer-songwriter Chantitown's title single, 'Cause and the Cure', which will be released on 25th January 2019 alongside remixes by German producer and DJ Manuel Tur. Hailing from the German port city of Kiel, Peer Kusiv has seen support from noteworthy publications like Dancing Astronaut, VICE's music channel Thump and Earmilk. On Youtube his music has been viewed more than 18 million times with multiple entries on tastemaker channels like Heed The Sound, The Vibe Guide, and ElectroPosé amongst others. His several releases on labels such as Get Physical, Kittball, and Parquet-Recordings has allowed him to remix tracks for some of the biggest names in the industry including Michael Jackson, Kelly Clarkson, Jake Bugg, Passenger and Robin Schulz. This widespread appeal has allowed the producer to travel across the globe performing alongside notable acts like R3hab, Steve Angello, Sigma, Oliver Heldens, Flume, Milky Chance, Bakermat and Dimitri Vegas & Like Mike at prominent festivals such as the acclaimed ADE.
Peer Kusiv is a 28-year-old producer who started showing interest in various music genres from a very young age, ranging from jazz, pop, classical and even thumping 90s Euro techno. These influences significantly shaped his music taste, as he started experimenting with music production from the age of 12 and quickly realised that he had discovered his passion. Composing most of his work on the piano, Peer Kusiv quickly jumped ship to German hip-hop before taking on electronic music. Playing most of the instruments in his productions himself, this multi-talented producer is known for blending different samples and music genres into his own distinctive textures. His diverse sound could best be compared to names such as Lexer, Nils Hoffman and Jan Blomqvist and his passion for music is evident by his critically acclaimed live shows which bring his full and lively production to adoring fans the world over.
British singer-songwriter and producer Chantitown released her debut EP Cause And The Cure independently. The EP was co-produced and co-composed with Jim Hustwit (Universal Music, National Theatre, Almeida Theatre) who also holds credit as People's Music Award Film and Music Composer. Following the introductory single and title-track from the upcoming EP, Chantitown's latest, "Mother Of Sun" was mixed and mastered by reputable engineer Chris Coulter, who has worked with well-respected artists such as Dan Austin (Ocean Size, Pixies), Scott Harding (Wu Tang Clan, New Kingdom), Pip Williams (Status Quo), Rupert Christie (U2 / Green Day) and more. The single also includes notable percussionist Paul Clarvis who has worked with musical greats such as Mick Jagger, Nina Simone, Stevie Wonder and Sir Paul McCartney, to name but a few.
With an extraordinary desire to create timeless material that knows no boundaries or limitations, London-born Chantitown combines empowering and inspiring music with her genuinely gifted lyricism and storytelling abilities, a skill she developed whilst writing expressive poetry at the early age of only thirteen. Chantitown takes inspiration from iconic singer-songwriters such as Joni Mitchell, Carol King and Tracy Chapman, to the electronic and trip-hop sounds of Massive Attack, Portishead and MGMT and, stylistically, her sound can be compared to current artists Lorde, Bat For Lashes, Aurora and Lamb.
Peer Kusiv's remix of Chantitown's 'Cause And The Cure' is a guitar driven deep-house track ready made for any beach party or sundown cocktails. Kusiv perfectly incorporates his signature acoustic influences, keeping the singer-songwriter aesthetic of Chantitown at its core, while still maintaining a steady beat from start to finish, only allowing a break every now and then to let the listener completely succumb to his layered production. Immersed in intricate harmonies and tantalizing soundscapes, Peer Kusiv transformation of 'Cause and the Cure' aims to keep your feet moving with the use of deep bass and complex, yet subtle, vocal melodies.
On his remix of Chantitown's 'Cause and the Cure', Peer Kusiv comments, "When I heard the original for the first time, I really liked the guitar at the beginning and, of course, the beautiful chorus. I wanted to create a more club-oriented version which should allow it to shake a bit. Therefore I produced a funky bassline and added some darker synth plucks. It was fun working on it!"
"Cause and the Cure Remixes" EP Tracklist:
01 Cause and the Cure (Manuel Tur Vocal)
02 Cause and the Cure (Manuel Tur Dub)
03 Cause and the Cure (Peer Kusiv Clubmix)
04 Cause and the Cure (Peer Kusiv Extended)
05 Cause and the Cure (Peer Kusiv Radio Edit)