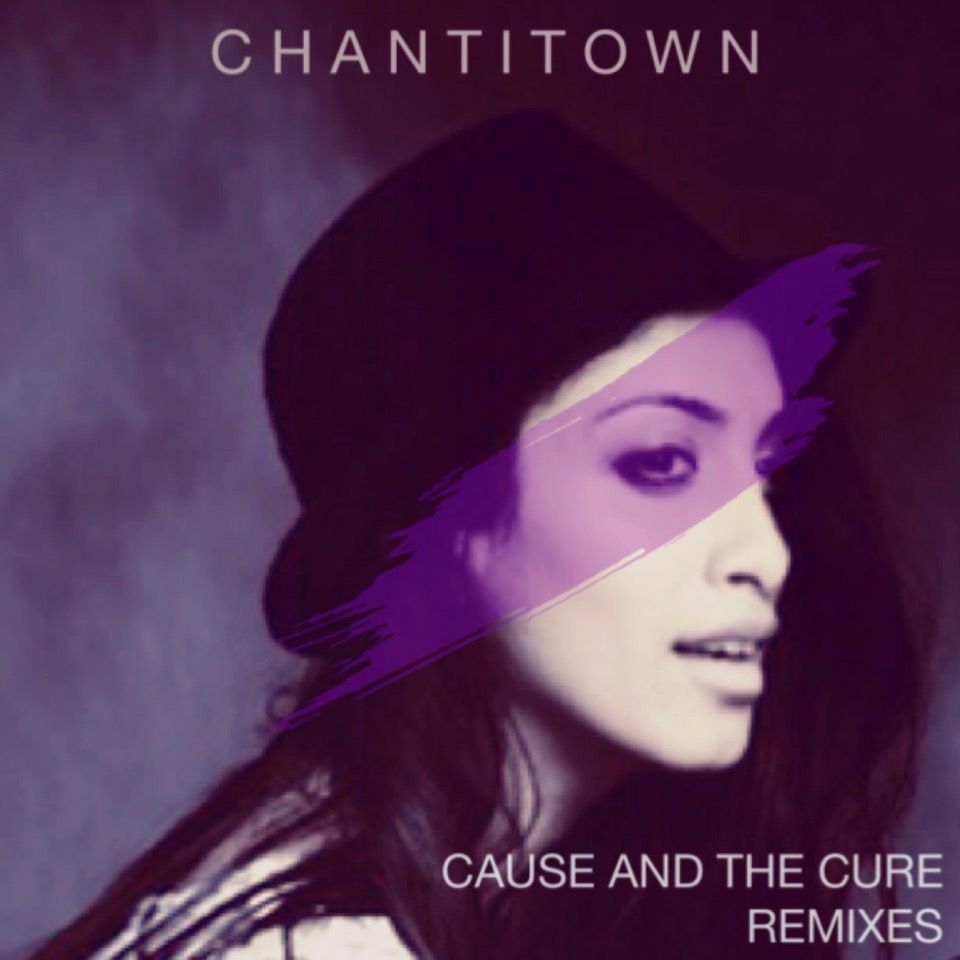 Chantitown - Cause and the Cure Remixes
British singer-songwriter Chantitown will be independently releasing a remix package entitled 'Cause and the Cure Remixes' with interpretations by producers Manuel Tur and Peer Kusiv. German producer and DJ Manuel Tur has been both a winner and nominee of many accolades, including being nominated for 'Best Deep House Artist' and 'Best Deep House Track' at the 2009 Beatport Annual Awards, his debut LP "0201" winning title of 'Album of the Month' from DJ Mag and placing second in GROOVE Magazine's album chart, and many more. He has also received extensive support of his tracks on BBC Radio 1 from prestigious selectors and hosts such as Annie Nightingale, Monki and Pete Tong. Influenced by artists such as Ian Pooley, Swag and Sébastien Léger, Manuel Tur's sound could be best compared to artists such as Jimpster, Steve Bug and Chymera and could be described as a smooth blend of deep house, funk, dub and French house.
Hailing from the German port city of Kiel, 28-year old deep-house producer Peer Kusiv has seen support from noteworthy publications like Dancing Astronaut, VICE's music channel Thump and Earmilk. On Youtube, his music has been viewed more than 18 million times with multiple entries on tastemaker channels like Heed The Sound, The Vibe Guide, and ElectroPosé amongst others. Playing most of the instruments himself, his diverse sound could best be compared to names such as Lexer, Nils Hoffman and Jan Blomqvist and his passion for music is evident by his critically acclaimed live shows which bring his full and lively production to adoring fans the world over.
British singer-songwriter and producer Chantitown released her debut EP Cause And The Cure independently. The EP was co-produced and co-composed with Jim Hustwit (Universal Music, National Theatre, Almeida Theatre) who also holds credit as People's Music Award Film and Music Composer. With an extraordinary desire to create timeless material that knows no boundaries or limitations, London-born Chantitown combines empowering and inspiring music with her genuinely gifted lyricism and storytelling abilities, a skill she developed whilst writing expressive poetry at the early age of only thirteen. Chantitown takes inspiration from iconic singer-songwriters such as Joni Mitchell, Carol King and Tracy Chapman, to the electronic and trip-hop sounds of Massive Attack, Portishead and MGMT and, stylistically, her sound can be compared to current artists Lorde, Bat For Lashes, Aurora and Lamb.
Manuel Tur's remix of Chantitown's debut offering 'Cause and the Cure' injects the track with dancefloor energy while still keeping the original's powerful message. Drawing listeners in with a driving bass-drum, Manuel Tur goes on to place the spotlight on Chantitown's exceptional vocals and then builds the piece up with a host of eclectic dub-infused drum sounds and synth-notes. Manuel Tur gives 'Cause and the Cure' a new edge, placing focus on the churning, infectious rhythms found in the track, bringing forth the tenacious anthemic quality of Chantitown's beautiful single.
Peer Kusiv's remix of 'Cause And The Cure' is a guitar driven deep-house track ready-made for any beach party or sundown cocktails. Kusiv perfectly incorporates his signature acoustic influences, keeping the singer-songwriter aesthetic of Chantitown at its core, while still maintaining a steady beat from start to finish, only allowing a break every now and then to let the listener completely succumb to his layered production. Immersed in intricate harmonies and tantalizing soundscapes, Peer Kusiv transformation of 'Cause and the Cure' aims to keep your feet moving with the use of deep bass and complex, yet subtle, vocal melodies.
"Cause and the Cure Remixes" EP Tracklist:
01 Cause and the Cure (Manuel Tur Vocal)
02 Cause and the Cure (Manuel Tur Dub)
03 Cause and the Cure (Peer Kusiv Clubmix)
04 Cause and the Cure (Peer Kusiv Extended)
05 Cause and the Cure (Peer Kusiv Radio Edit)
06 Cause and the Cure (Peer Kusiv Deep Remix)