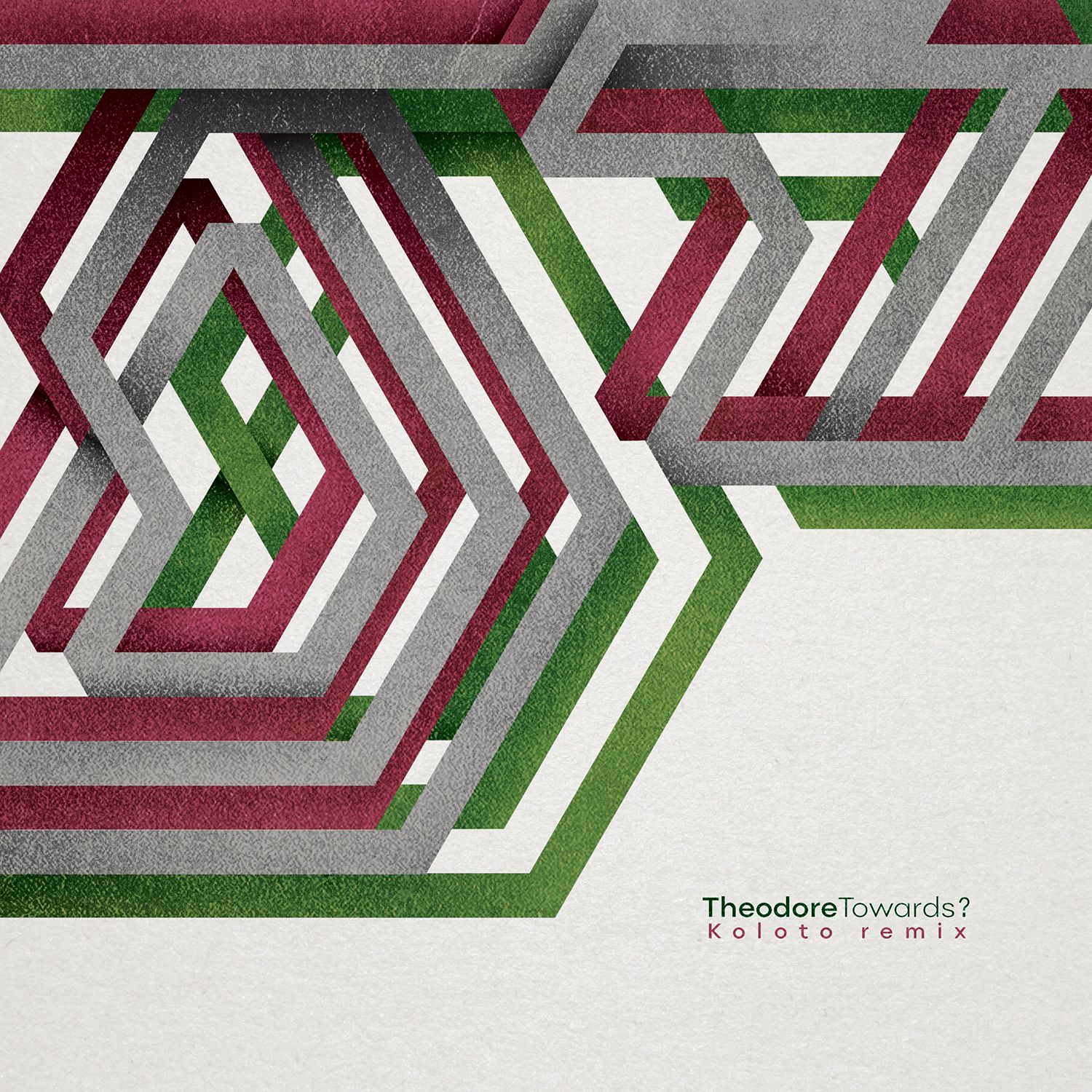 Theodore - Towards? (Koloto Remix)
Multi-instrumentalist and composer Theodore releases an immersive remix of "Towards?" taken on by English producer and composer Koloto; on 25th January via United We Fly. Maria Sullivan, better known as Koloto, is an electronic musician, artist and multi-instrumentalist hailing from Canterbury, England. Since the project came into fruition in 2013, Koloto has amassed an impressive 2.3 million plays via YouTube and Soundcloud alone, and has received vast support from the likes of BBC Introducing, XLR8R, Dummy Mag, Impose Magazine, The 405, Dots and Dashes and airplay on BBC Radio 1, ABC National and France Inter, just to name few.
A self-taught guitarist, Koloto successfully turned her attention to a variety of instruments, playing and touring with a succession of bands, including serving as bass player for Brighton-based math-rock outfit Delta Sleep (Big Scary Monsters) for 5 consecutive years. As a solo artist Maria has worked with reputable labels such as Bad Panda Records, as well as rising imprints such as Abandoned Building and Secret Songs, who helped get her debut 2014 EP "Mechanica" out into the world, the EP also received remix treatment from talented producers such as Sun Glitters, Set In Sand, Dot, Ekoda Map, CloZee & Escaping Animals, taking on remix work of her own, including that of rising artists Pick A Piper and Tiger Tsunami leading up to the release of select singles to date, including "Hana" and "Alatheia" propelling her unique songwriting and production skills further with each shining idea brought to life.
Multi-instrumentalist and composer Theodore has just released his cascading LP, "Inner Dynamics" (2nd November 2018) and is looking forward to performing at this year's SXSW. The multi-talented musician has already garnered considerable success with his previous album "It Is But It's Not" which was co-produced by Clive Martin (Queen, Reef), mixed by Ken Thomas (Sigur Rós, Moby, M83), and performed live at the fabled Studio 2 at Abbey Road Studios. With nearly 2 million Youtube views, Theodore has supported Sigur Ros and DIIV at Release Festival, graced the stages of Reeperbahn Festival – where he was named Best Performance Of 2017 – performed at Eurosonic Noorderslag and showcased his talents at this years SXSW Festival – where he was picked as NPR Music's 'SXSW 2018: Favorite Discoveries And Memorable Moments'. Theodore has received support from tastemaker publications such as CLASH Mag, Music Week, Tsugi, FGUK, Gaffa and Szene, and radio play from the likes of BBC Radio 6 Music's Lauren Laverne, while his single "Towards? (for what is to come)" is currently playlisted on renowned national radio stations NPR All Songs 24/7 Music (USA) and Flux Passport Approved (Germany).
Fusing classical composition with electronic elements to create beautiful, atmospheric and often cinematic songs, Theodore's sound is characterized by contrasting styles. Citing influences such as Sigur Ros, Radiohead, Pink Floyd, Doors, Chatzidakis, Vagelis Papathanasiou, Nils Frahm, The National, Olafur Arnalds, Arcade Fire and Max Richter, his unique mélange of influences allow a broad scope of movement, from ethereal classical movements to driving, melancholic post-rock sections. While Theodore's unique sound is eclectic in it's own way, the same can be said for Koloto's, whose lush and unique sound can be described as a dream-inducing blend of genres like electronica, post-rock, trip-hop, chillwave and glitch. With influences leaning towards edIT, Four Tet, Baths and Amon Tobin, if Nosaj Thing and Shlohmo merged together, it would come out sounding a lot like Koloto. It's no surprise that this skilled songstress has crafted something so personally distinctive, enjoyable and on point in just about every experienced mood possible.
Koloto's remix of "Towards?" heightens the ethereal nature of the track, with crisp clicks, snaps and dreamy water-droplets pushing Theodore's mesmerising vocal melodies along over mystical synth-sounds. Koloto manages to blend her signature sound of trip-hop-inspired drumbeats and spaced-out melodies flawlessly with Theodore's haunting vocals and experimental instrumental flair, creating a whole new track that swirls like a dreamscape around the listener, clicking and whirring over blissful choral melodies and reminding us that anything is possible.
On her remix of "Towards?", Koloto says, "I've had my head (and studio) fully immersed in my own music for the last year or so, so it was great to be asked to work on this beautiful track by Theodore. I've a tendency to over complexify things when it comes to making music, so with this one I really wanted to exercise some restraint. The original track has some really solid melodies and progressions, so my aim was to try and create a simple percussive backdrop that would allow them to play out."