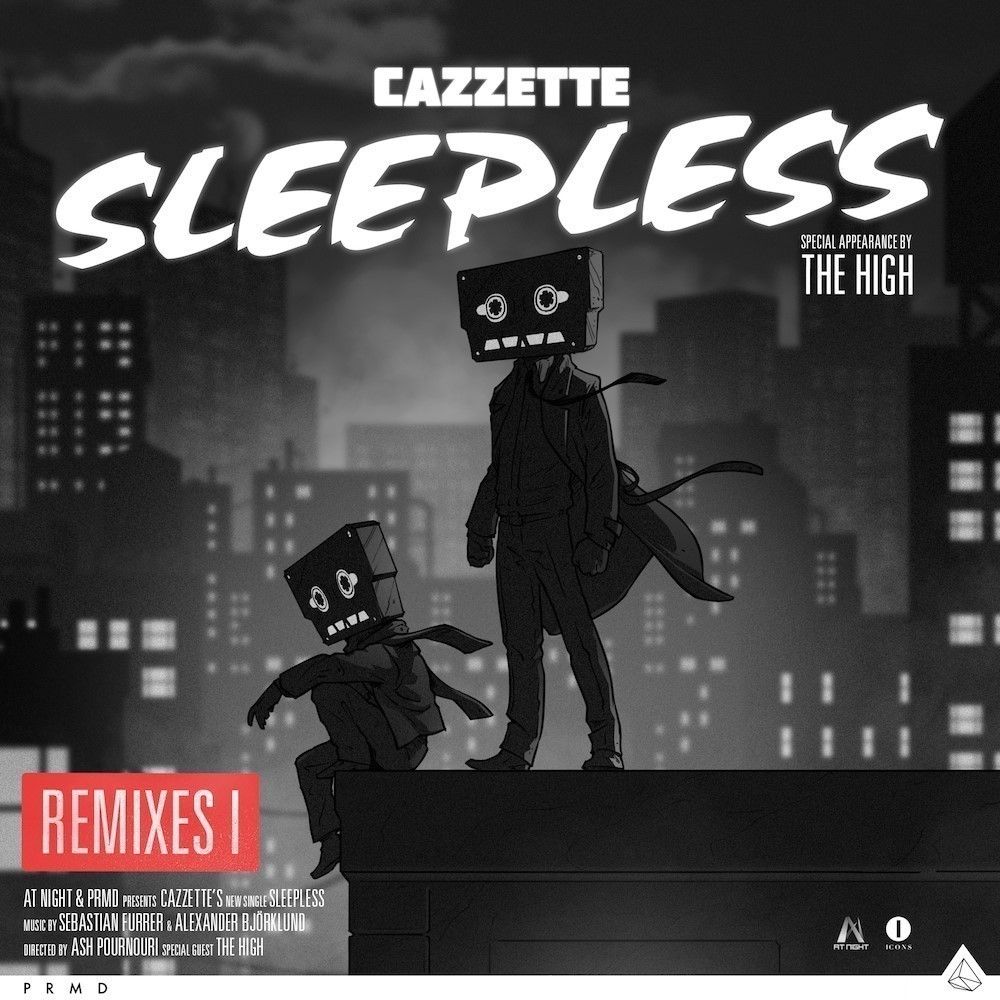 Cazzette – Sleepless (Remixes 1)
Cazzette, the Swedish DJ duo who brought you the chart-topping single, 'Beam Me Up,' is back with a totally fresh new single 'Sleepless,' ft. The High (ICONS/PRMD), now featuring a set of four remixes available from today.
'Sleepless' is a switch up from Cazzette's banging "dub-house" sound and takes on a more laid back and groovy vibe with vocals by U.K.-based artist, The High, who recently signed with PRMD and At Night Management.
The first of the four remixes comes in the form of a deeper, edgier version of the track by Scandinavian artist Made in Norway, bringing back an older house vibe. The track received it's premiere on Earmilk, which you can listen to here:
Followed by remixes from Oliver Nelson who gives us his own groovy style, Dear David who goes deeper than deep, and a gorgeous acoustic edit by Prinston to complete the set, the remixes are available today.
You can preview the full set here:

PRMD Music's successes in the last year with Cazzette and Avicii's monster hit TRUE have been huge, inspiring the label to expand, signing new talent and taking on a wider variety of genres. In the process, PRMD created ICONS, a new sub-label just for electronic music, and "Sleepless" is the first track to be released on the ICONS imprint.
Cazzette bust into the mainstream scene with their smash single 'Beam Me Up,' which appeared on their debut album, EJECT. The album was first released exclusively on Spotify in 2012, making Cazzette the first group ever to launch a project through the streaming service. Since the release, EJECT has garnered 23 million Spotify streams and Cazzette has topped three Billboard charts‹Dance Club Songs, Global Dance Songs and On-Demand Songs.
The DJ duo made a huge splash in 2011 with its official remixes of Avicii's 'Sweet Dreams' and Swedish House Mafia's 'Save The World.' Since then, the duo has built a massive following with its charismatic stage show and razor sharp productions at major music festivals including Ultra Music Festival, EDC Chicago, EDC Las Vegas, Electric Zoo, Summerburst Gothenburg, Tomorrowland, TomorrowWorld, Ultra Korea and Ultra Croatia. Cazzette also performed on primetime TV for Arthur Ashe Kids' Day last year. Cazzette's massive track 'Beam Me Up' was featured in the Star Trek 'Into Darkness' trailer, and will appear in the upcoming film 'Welcome to Yesterday,' out later this year. The duo goes on tour in the fall.
About PRMD Records/ICONS:
PRMD Records (pronounced pyramid) is the recently launched independent record label behind emerging artists Cazzette and Morten Breum, as well as global icon Avicii. Based in the historic district of Stockholm, PRMD also has top of the line music and video production facilities.
With a strategy of creating innovative campaigns and taking the music to the fans first, PRMD has already grown into a label with a forward thinking reputation. Until now, PRMD Records' primary focus has been on electronic music, but with the success of Avicii and Cazzette, it is expanding its repertoire to include pop and urban signings, to be announced later this year. The ICONS sub-label was created for electronic artists to better identify the music for the marketplace and to provide specialized artist development strategies for all the artists signed to PRMD.