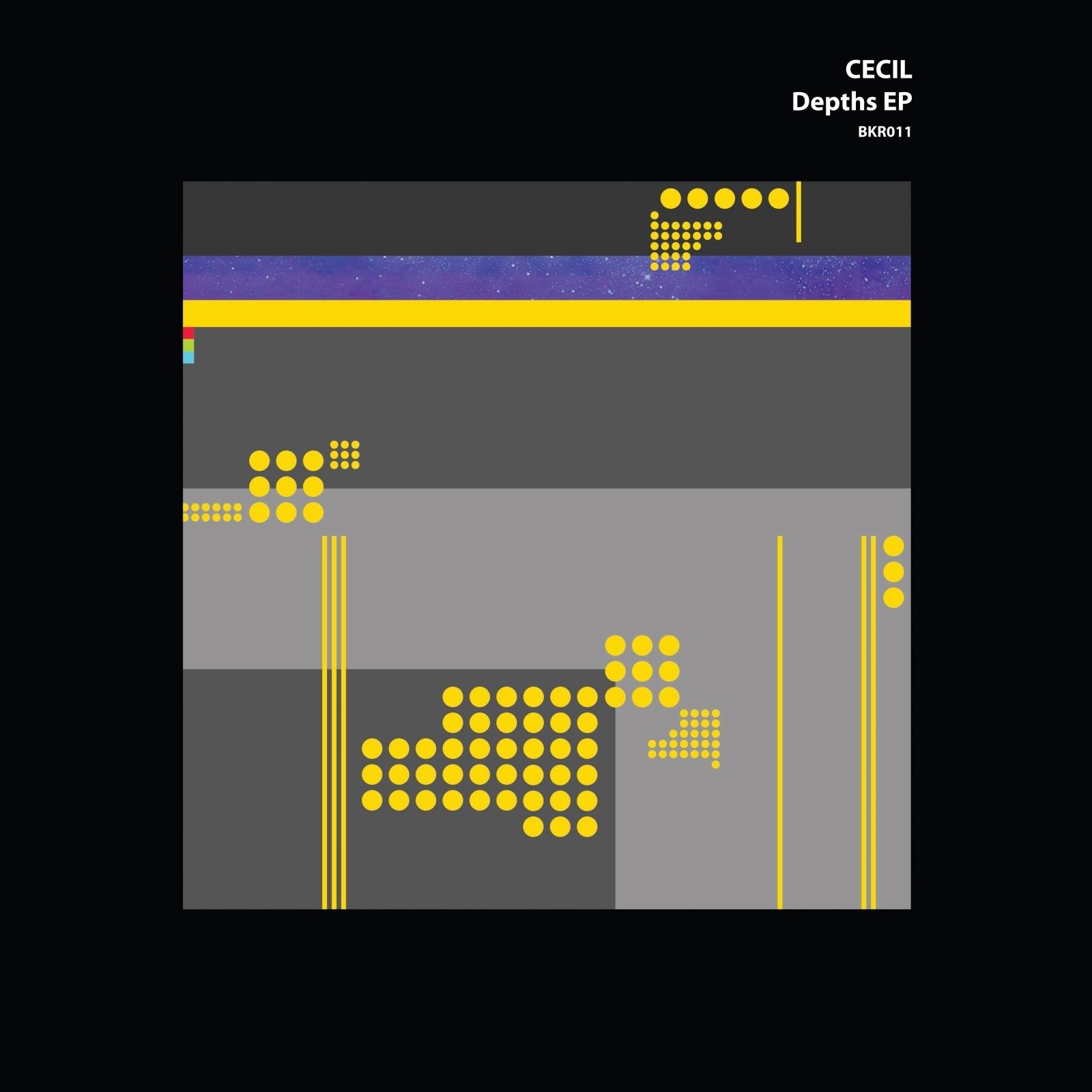 Cecil – Depths EP
Brighton's Black Key Records has won many underground house fans thanks to superb releases from Iron Curtis, Tom Ellis, Ethyl & Flori and others, and is now back with another tasteful offering from Cecil. The EP is supported by a remix from Berlin's Matthew Burton and Kate Rathod.
Artfuldivision's head honcho, Cecil, hails from the midlands city of Leicester, that has in recent years become less known for it's hosiery and more for it's deep house. Born Thomas Fallon, he has released on 124 Black, Slow Town Records and Moonlight and comes correct here once more.
The title track 'Depths' is a liquid deep house cut that saunters along at an inviting tempo as blurred chords roll next to the groove. Lazy claps add human warmth, a fat bassline makes you want to shake your limbs and overall it's a cuddly, feel good house offering.
His next cut 'Trip' is deeper, more driven by its rubbery kicks, and rawer. The keys here are pleasingly unhinged, a rasping bassline brings plenty of bite to the table and once again the result is an acid-flecked deep house number that puts most to shame. The remix comes by taste making duo Matthew Burton and Kate Rathod, who have released on Fear of Flying and Visionquest amongst others, and have recently played room 1 at the infamous Fabric nightclub. Their stripped back techno sound is showcased once again here, with elastic drums, molten chords and tripped out sound design all making for a slick, synthetic back room cut for the heads.
Finally, 'Right Now' from Cecil is crunchy and expertly reduced, where a shuffling drum clap combo is embellished with jazz motifs, swirling pads and a drunken bass riff that is full of feeling.
Black Key never fails to impress, and the unearthing of this latest talent and his superb deep house offering sets them off in fine stead in 2015.