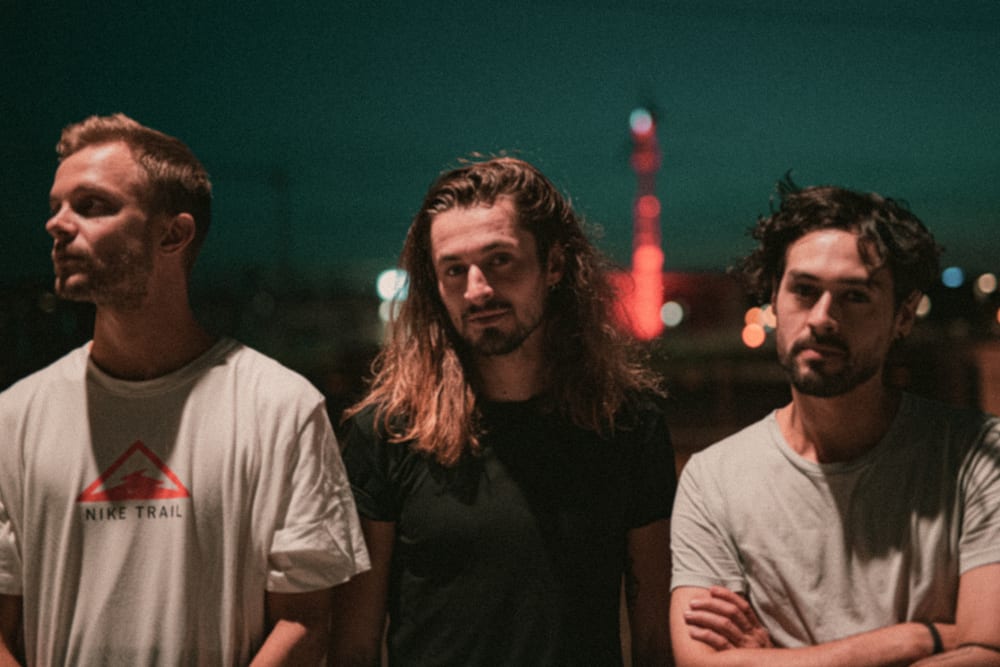 Celebrated Indie-Rock Trio Eau Rouge shares 'I Know That You Know' video
Indie rock band Eau Rouge will be sharing the video for their latest single, 'I Know That You Know' via Riptide Records, which was released on the 27th of November. The trio have travelled the globe, appearing in major festivals such as Lollapalooza Berlin, SXSW and The Great Escape as well as tours in Sweden, Switzerland, USA and Austria. Eau Rouge has been picked up by several major brands over the years, including Red Bull, Germany's Next Top Model, Citröen as well as several Netflix and TV shows. The band have collected over 7 million streams across platforms, with support in tastemaker publications such as Wonderland Magazine amongst others. 
Originally from Stuttgart and currently based in Berlin, the band is comprised of Jonas Teryuco (Vocals, Guitar, Keys and Bass), Bo Zillmann (Guitar, Vocals, Bass and Keys) and Magnus Frey (Drums and Percussion). Over the years, the three performed alongside major names such as The National, Warpaint, Blood Red Shoes, Crystal Fighters and SBTRKT. Collectively, they are influenced by the alternative stylings of Arctic Monkeys, Bilderbuch, Phoenix, Arcade Fire and the unique works of Kayatranda. Their own sound sits closer to the modern creations of Tame Impala, MGMT and Everything Everything.
Authentically celebrating friendship, the video for 'I Know That You Know' was directed by Felix Keltsch. The video comes alive with multi-tonal editing and lyrical overlays. The light-hearted atmosphere of the song is mirrored by the video, creating a surprise for any who's willing to dive below the surface and take a closer listen. 
Eau Rouge tell us about the creation of the video: "We basically just met with Felix, who's the director of photography and editor, and had a couple of ideas what the video should look like. It was about just having fun – not needing to act or pretend. We also wanted to underline the message of the song: be yourself, don't let others rate you down, stay true, defiant in a positive way. Our label had brought us good french wine, that may have helped too ;)"