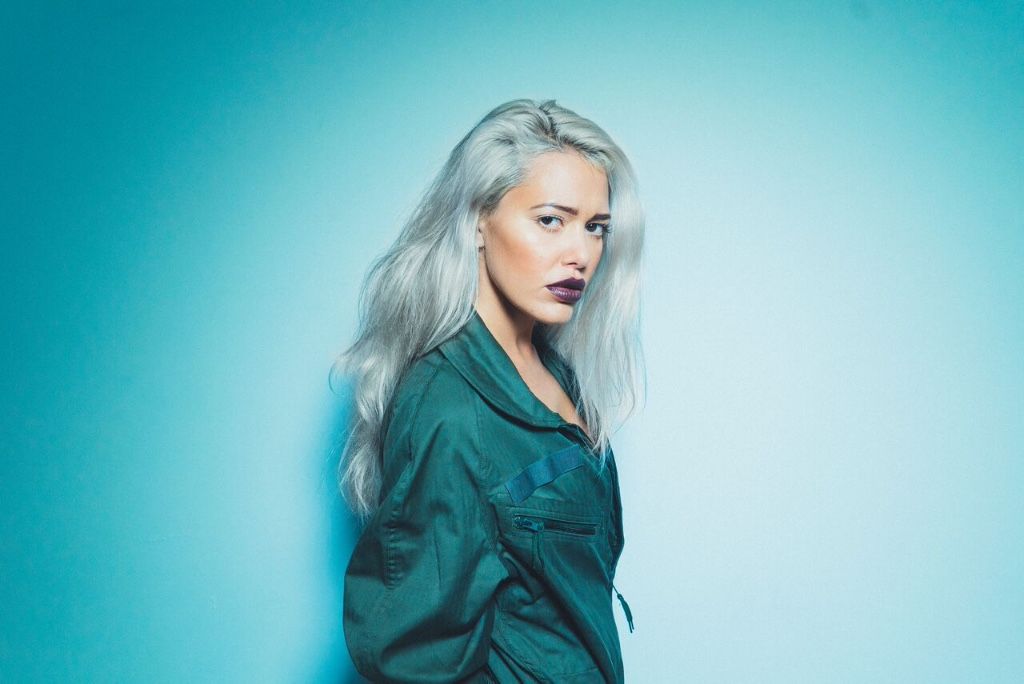 Slovenlie - Celerity
Since releasing her debut single, Disaster, last year to support from Noisey, the 405 and Clash, London songstress Slovenlie has been turning heads with her densely woven electronic pop.
Now returning with Celerity, her first single of 2017, the UK artist and producer ups the ante with high-energy production, emotive songwriting, and moody soundscapes.
'Celerity' literally means to move with swiftness and speed. In this essence, the single will be accompanied with a mesmerizing and vivid music video that Slovenlie shot and edited herself while snowboarding in Finland.
Born in Glastonbury before making London her home, Slovenlie is classically trained and bucks the trend of many contemporary artists by writing, arranging and producing everything, taking free creative reign over her musical output for a truly unique and independent sound.
Around the track Slovenlie had this to say:
'Celerity is about struggling to keep it together when things are tough and stressful. Having to make fast, sometimes reckless decisions to keep your head above water and survive. 'Move with celerity' is my own personal motto for getting through life.'
Expelled from school at the age of 14, Slovenlie's music is a reflection of the artist behind it, carrying it's own independent mindedness and dealing with a variety of themes that Slovenlie is no stranger to with her own experiences – namely living with active mental health. Slovenlie has lived with OCD since she was 5 years old, a condition that has affected all aspects of her life from day to day rituals to the music making process itself.
Slovenlie's sound is a hybrid of pop, electronic and everything in between with influences coming far and wide from the likes of Grimes, Bartok, Bjork, New Order, Moderat, and Nine Inch Nails.
Marking one of the many exciting plans to come ahead in 2017, 'Celerity' combines sweeping effects with smooth melodies and up-tempo drum programming for a slick alternative pop offering that is sure to make waves on radio and beyond.
Slovenlie – 'Celerity'

1. Celerity
'Celerity' will be released May 6th through Supernatural Recordings