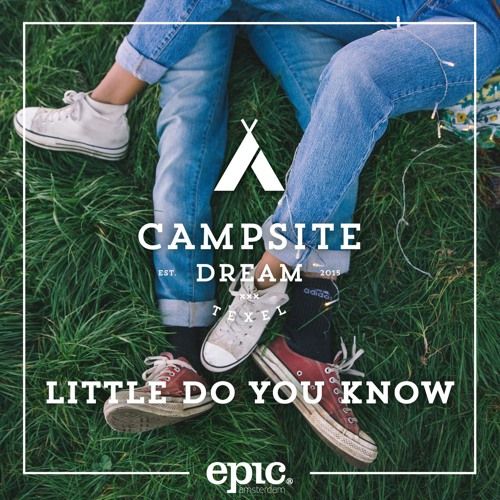 Campsite Dream - Little Do You Know
Standing out from the masses with their heart-warming signature sound, Dutch musical outfit Campsite Dream are back with a new offering, 'Little Do You Know' – out now via Epic Amsterdam.
Opening with gentle synths and piano chords, 'Little Do You Know' stays true to the style that Campsite Dream has become renowned for over the past few years. Leading with a stunning female vocal piece, the track flows into an energetic drop, which brims with fluctuating synths and percussion. Introducing a smooth male vocal into the mix, the duet explores beautiful harmonies as the track draws to a close. Arriving at the perfect time for early summer playlists, 'Little Do You Know' is an uplifting cut that is set to become a new fan favourite over the next few months.
Campsite Dream was born when a group of friends from the small island of Texel, in The Netherlands, decided to come together for their shared love of travel, fashion, and music. Crafting melodic pop productions that attract listeners from all over the globe, Campsite Dream have amassed over 40 million streams online and garner over 1.2 million listeners on Spotify each month. Taking their passion for travel and adventures and translating that into soundtracks for others to enjoy, Campsite Dream are ones to watch as they continue to bring their feel-good creations to the masses.