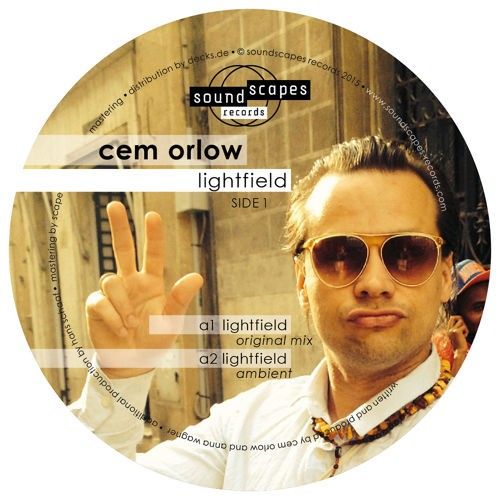 Cem Orlow - Cem Orlow – Lightfield
Berlin label Soundscapes Records is set to blast onto the scene with it's first release and will continue to push high quality dance music with underground appeal. Their sound is somewhere between Afro-Beat and Techno and the inaugural release, from Berlin-based Cem Orlow, embodies the label's ethos and energy.

"Lightfield" is a hypnotic foray into the world of the drum. Exploring the furthermost corners of the percussive world, Orlow bends our expectations of house and techno, leaving a complex interpretation of the often straightforward format. The Ambient Mix features in order to give the tracks looser percussion space to breathe, shakers and glockenspiel-esque taps patter lightly across grumbling bass and German scripture.

Fred P also steps up to offer his own interpretation of the track. His club-ready version rolls forward as confidently as the original track, with sharper hi-hats, a few off-kilter kick hits and the occasional synth stab bringing things that little bit higher in the mix. All versions work wonderfully on the floor, with plenty to still contemplate from your living room armchair.
Distributed by Decks: http://bit.ly/1F2tfXa