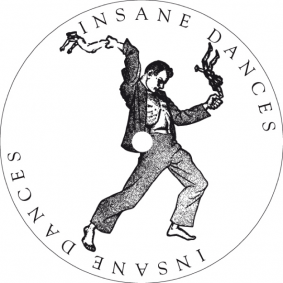 Destino - Ceremony
Alongside a special opening EP from co-founders Get A Room!,. Partyfine's sub label Insane Dances serves up a second sizzling release, this time from Destino.
French DJ, live act and producer Yuksek is the label's other co-founder and now he gets deeper and more experimental under his new side project, Destino. It comes after more than a decade of EPs, remixes and collaborations, film scores and soundtracks, and is about instinctive music making, with no regard for tempo, genre or even the length of the tracks. This is the second fine release from Destino after a first in June 2018 on Golden Bug's label La Belle.
Made from live electronic improvisations, the EP starts with the absorbing 'Orion', an excellent ambient track of rippling cosmic keys and suggestively rhythmic synths that suspend you in outer space and make for beautiful listening.
Then it's the DJ friendly '911' with plenty of siren and bleeps redefining the archetypical disco style with a real floor filling groove. It's manic and off the grid, with hip swaying claps getting you moving while the melodies bring the playfulness.
The superb 'Ceremony' has a magical balearic feeling that will surely warm up your summer nights. It's a slow motion, fat and heavy track with big drums that swing low and plenty of synth details up top that colour the spaces in between.
Finally, 'Loopo Up' delivers a dark disco groove for cosmic dancers. It has trippy arpeggios, heavenly chords and a real sense of chug in the drums that make it a true standout.
These are four innovative and original tracks that sound like little else out there.
Tracklist:
1. Orion
2. 911
3. Ceremony
4. Loopo Up