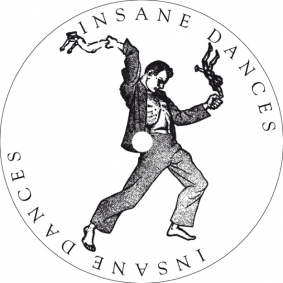 Get A Room! - Ecuador
Insane Dances is a brand new sub-label from Partyfine, run by Yuksek and Get A Room!, which will deal in darker, more off beat sounds of a post-disco orientation. It kicks off with an excellent and agenda setting EP from the Get A Room! duo.
Say the pair on the new label, "We like a lot of different things musically speaking, and we do not want to be limited to a specific style like too many labels today, so we're sure we're going to be a little confusing. With Insane Dances we are asking our audience to be more open and wide with their tastes." As such expect everything from funny French nuggets to New York noise, disco to No Wave legacies.
Parisian pair Jeff Lasson and Aurélien Haas have built a hedonistic galaxy based on carefully selected edits and irresistibly leftfield mixes. They bring their playful and left of centre style to this new release which features a tropical techno anthem and percussive DJ tool.
Excellent opener 'Ecuador' is a seductive and deep number with real mystery in the melody. Strange spoken word vocals add a sense of paranoia to the crisp, popping drums and it's a perfectly spaced out afterparty tune filled with character.
Then comes 'The Reef', which is an off-kilter track with wonky drums and percussion and spraying synths that are brilliantly loose. It's colourful and dynamic and full of warmth, sure to really get the floor locked in and along for the playful ride.
This is a terrific and charismatic start to the new label that will win over plenty of fans from the off.
Tracklist:
1. Ecuador
2. The Reef