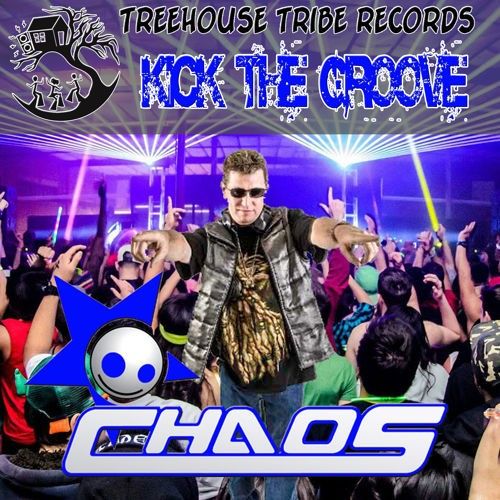 Chaos – Kick The Groove
Multigenre DJ/Producer, and Treehouse Tribe Records label boss CHAOS, celebrates their 50th Release with his crisp and bouncy homage to Melbourne Bounce, "Kick The Groove". This club and festival ready banger is sure to get crowds moving with its bubbling synth lines and spunky vocal chops; as the song develops, the energy rises until a climax is reached, where CHAOS leaves you wanting relive the hype. "Kick The Groove" is a modern house head's dream come true.
Jing since he was 14 years old, CHAOS, aka Shawn Zilka, originally started out as a Hip Hop DJ/Rapper named KIDD FRESH and toured with Rob Bass & Easy Rock, as well as appearing on NBC alongside Kid-n-Play and Young MC. Upon his exposure to the LA Rave scene, CHAOS became a rave and club DJ in the early years, developing his constantly evolving, transgenre sets to include Electro, Trance, Dubstep, House and Breaks along with old school turntablism. Now a top tier, multigenre Producer, DJ, and label owner at Treehouse Tribe Records, CHAOS has developed a unique sound and style through numerous top charting releases and big name remixes and collaborations.
Every Tuesday catch CHAOS from 6pm-10pm PST on his weekly radio show – Global Gruvz – watch for FREE at www.globalgruvz.com