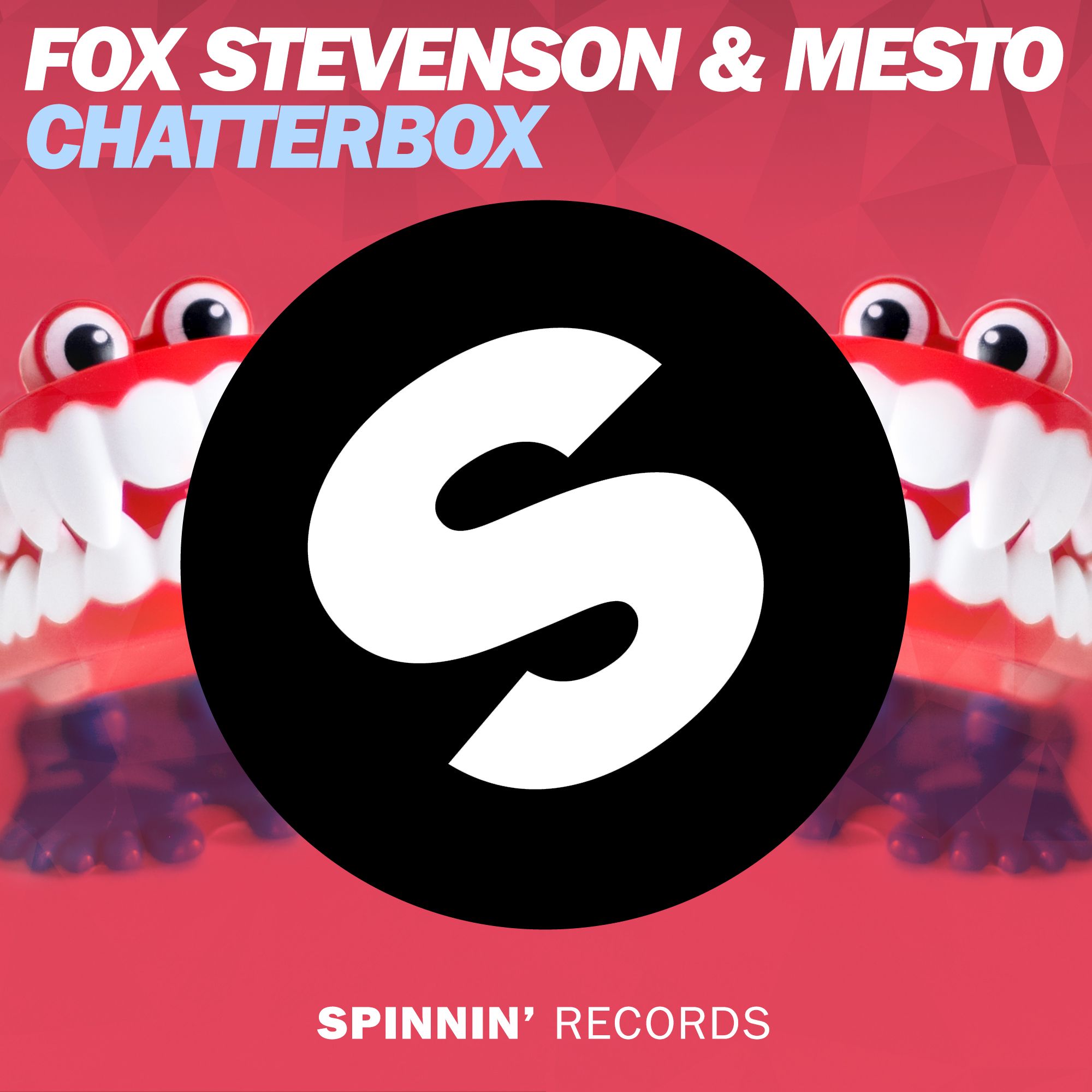 Fox Stevenson & Mesto - Chatterbox
Fox Stevenson and Mesto join forces for this exceptional club track. Surely the guys are thinking out of the box with their mighty melodies, original sounds and surprising breaks, making 'Chatterbox' the ideal uplifting tune to turn every floor into a frenzy.

Unhindered by the constraints of a particular genre, Fox Stevenson (formerly known as "Stan SB") pushes against imposed limitations. Growing up in an artistic environment, with a musician, writer, and theater director for a father, Fox didn't need much prodding to explore art from the inside out. Laying down his tracks from scratch, he will also write and perform his own vocals. As a live musician, he is unafraid to pick up the guitar, drums, bass, or mix a live DJ set on stage. The casual listener is immediately struck by the emotional pith and complex narrative structures of his songs. Most dance song lyrics are throwaway, but Fox's tracks are genuine, space creating oddities of a new generation.
A rare master of the live and digital, he is always experimenting and improving on his own structural artifices. "There is no best way," he says, "that I would prefer to learn. When someone tries to tell me the 'best' way of compressing a snare, I prefer to learn it myself, because otherwise I would never try and go outside of that." Keeping true to this spirit—to his own standards—he has been performing under the alias Fox Stevenson, reflecting his maturing growth as an artist. With six Beatport #1 releases under his name, in 2016, Fox Stevenson partnered with powerful bass music taste making label, Disciple, while continuing close ties with Spinnin' Records for house/electro music.
Now he is back with his collaboration with Mesto titled 'Chatterbox', which is out now on Spinnin' Sessions. 

Keep a close eye on Mesto as he is in the starting blocks to conquer the world. At the young age of 17 this Dutchman already developed massive producing and mixing skills that didn't go unnoticed. He started to play the drums at the tender age of 11 and it didn't take long for him to realize that he loves to make his own music. Mesto created an interest in deep and future house and with a little online help he taught himself to make his own extraordinary sounds, always including his signature future and bouncy elements. "It's already been said my music is some sort of 'future bounce'. Which is a compliment – my music probably has some sort of trademark sound.", explains Mesto.
His sounds were noticed by Martin Garrix, with whom he and Justin Mylo produced the banger 'Bouncybob', gaining more than 12 million Spotify streams. In the meantime he has been signed to Spinnin' Records, absolutely ready to conquer the world, starting with this collaboration with Fox Stevenson.
'Chatterbox' is already supported by Martin Garrix, Dimitri Vegas & Like Mike, Oliver Heldens, Afrojack, The Chainsmokers and more.

Fox Stevenson & Mesto – 'Chatterbox' – Out Now on Spinnin' Records
https://spinninrecords.lnk.to/Chatterbox