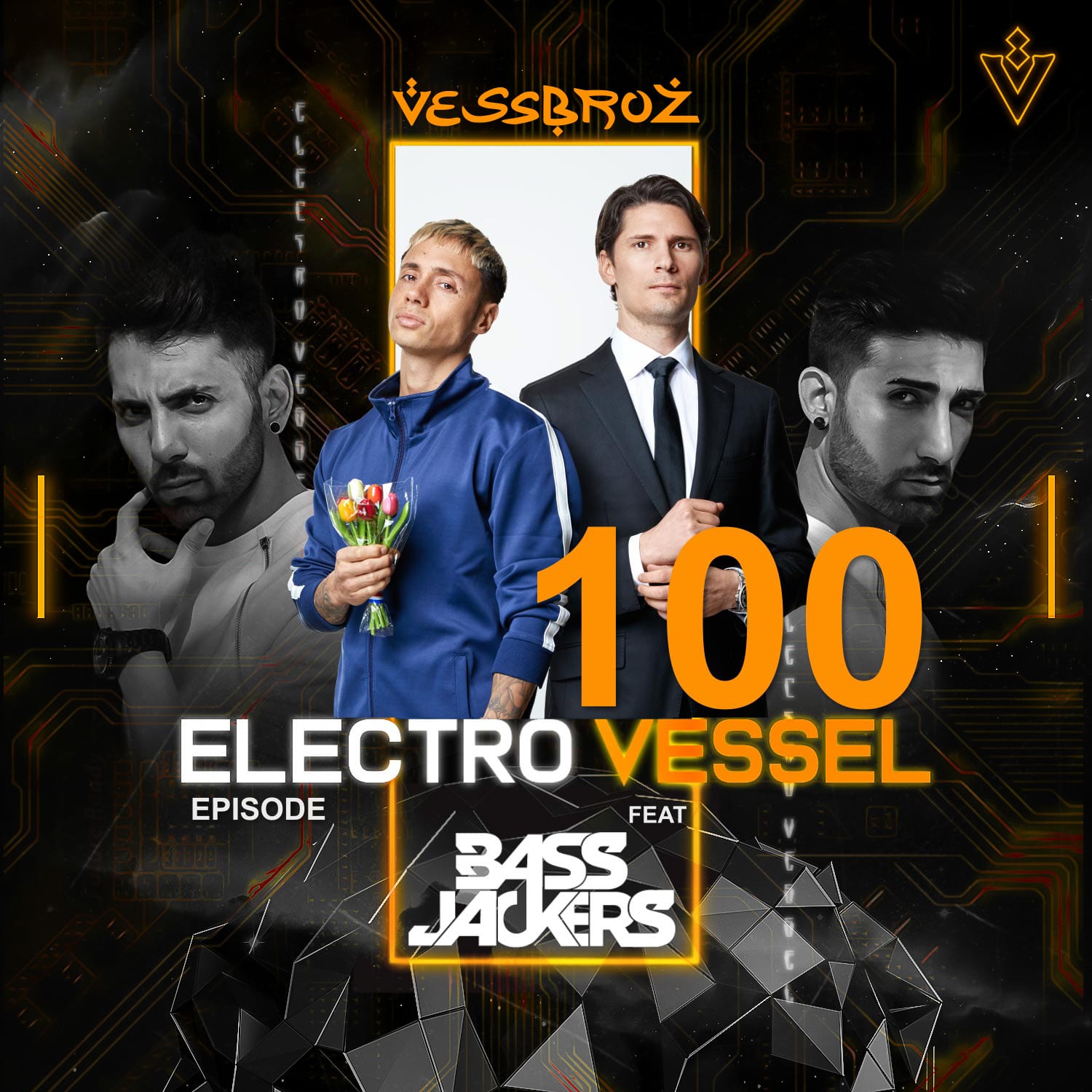 Check out July's ElectroVessel as the Vessbroz celebrate their 100th episode with the Bassjackers
Blessed with tons of musical talents, brothers Armia and Arsham otherwise known as the Vessbroz have proven themselves to be one of the most exciting talents to come out of the Electronic Music scene for a long time. With a major following and an extensive back-catalogue of music, awards and achievements, these two are on the trajectory to total stardom.
The brothers consistently prove their passion for music through extraordinary releases such as 'Let Me In Tonight' and a brand new tune coming out on the 7th August with Michelle Montazeri titled 'In The Dark'. They come together each week to put their passion into radio show form with ElectroVessel. The show has welcomed some of the industry's leading artists such as Mike Williams, JackEL, DJs from Mars and Cat Dealers all of whom have taken you on a journey through music and have lifted spirits everywhere.
July's edition of ElectroVessel is one for the history books as they celebrated their 100th episode of the show with none other than the legendary BassJackers who delivered an incredible set to commemorate the milestone. The Vessbroz also welcomed artists such as Lion and Stolen Emotions who stamped their sounds onto the ears of ElectroVessel fans. The jampacked months' worth of shows also featured Földes who was another special guest who has previously worked with the brothers on a remix for their hit track 'Walking In Grace' and DJ Natale who caught up with The Vessbroz for a discussion about management.
You can find music from the likes of Glass Petals, SWACQ, Bingo Players, Tujamo and tracks new and old from all of July's special guests. This is a collection of radios shows that will definitely get you feeling those good vibes. The whole collection is available to listen now on Mixcloud. With new shows dropped each week be sure to tune in and check out what The Vessbroz get up to next.
Listen here:
Vessbroz Online