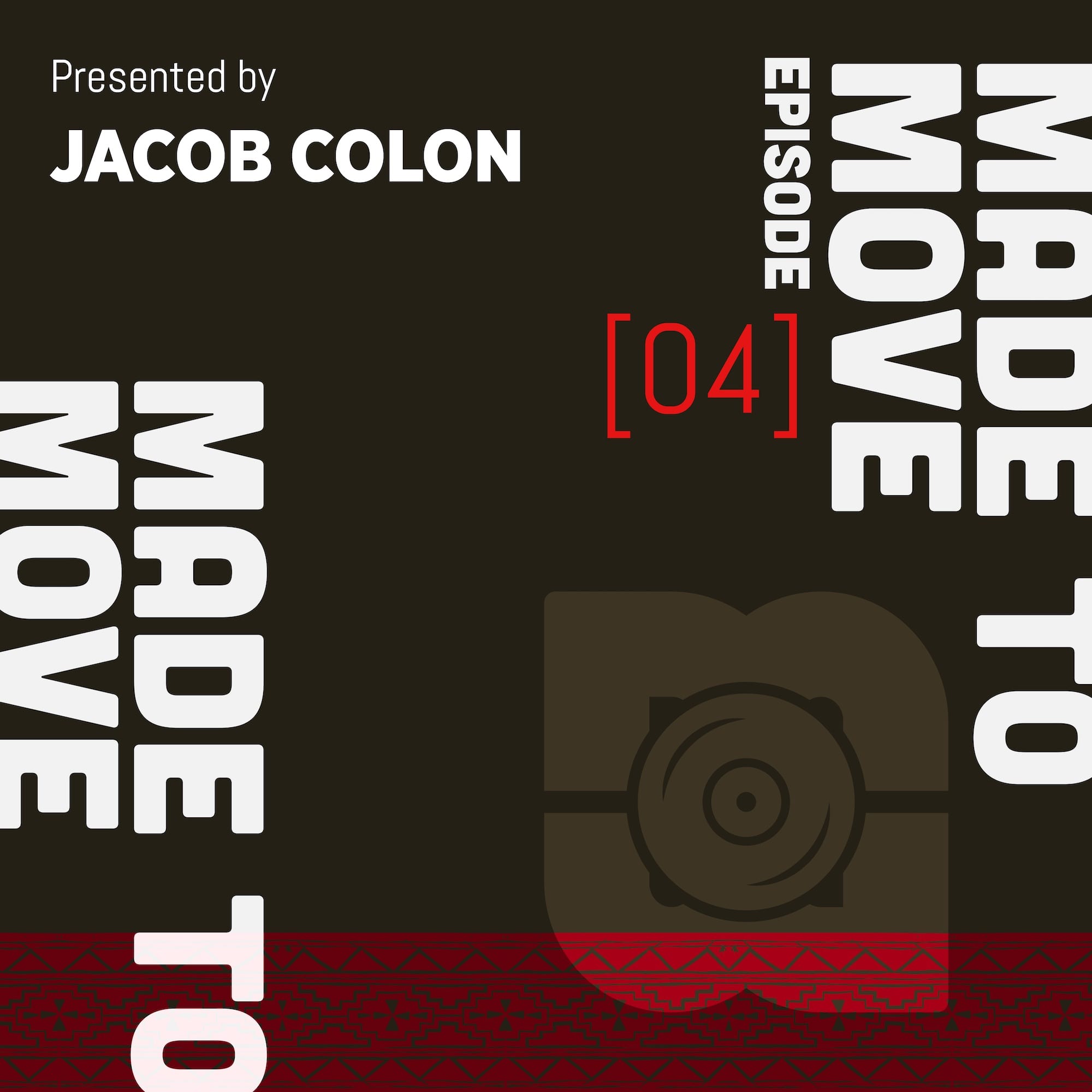 Check out the 4th episode of Jacob Colon's Made 2 Move Radio Show
Jacob Colon is back with another jam-packed episode of his brand-new radio show 'Made 2 Move'. Jacob was blessed with a natural ear for music as he taught himself piano, production and DJ'ing and with a deep understanding of the inner-workings of melodies and beats his selections are always of the highest quality and mixed to within an inch of perfection. With this episode being only the 4th episode to be released, Jacob has already generated a solid following who wait eagerly each week to see what new tunes are included within the Made 2 Move show.
This week's show includes music such as Silvano Del Gado's 'Esperando', Earth n Day's 'Just Be Good To Me', David Penn and ATFC's fantastic collab 'Down Wild Da' and even a track from Jacob's very own discography that gained a wealth of attention back in April with 'Poetic Justice' that was released on the sister outlet Made 2 Move Records where Jacob usually releases his music.
Jacob has evolved and developed his own signature sound of House music filled with a unique mix of high energy, heavy basslines and rugged beats using his musical upbringing to set himself apart from the crowd.  Jacob has seen recognition from across the industry through his collaboration with Crystal Waters for the track 'I Am House', along with releases on the industry's top labels such as Nervous Records with 'Gonna Get It' and 'Your Love'.
You can find new episodes weekly on a range of platform here: https://smarturl.it/madetomoveradio
Listen to the show here:
Jacob Colon Online
www.soundcloud.com/jacobcolonmusic
M2M EP 04 Playlist
Patato – Peppe Citarella, ZebraCak3
Sume Sigh Say (DJ Malvado RMX) – Todd Terry & House of Gypsies
Esperando – Silvano Del Gado
Crazy For Your Power (Johan S Extended Edit) – Andme, Bastian, Johan S
Boujee (Q Narongwate Remix) – Alek Soltirov, Q Narongwate
Just Be Good To Me – Earth n Days
Down Wild Da – David Penn, ATFC
In the Air Tonight (Leventina Remix) – Nora En Pure, Lika Morgan, Leventina
So Dope – Gene Farris
Ah Ah Ah (Extended Mix) – Black V Neck
House Want You feat. Martin Wilson (Extended Mix) – The Deepshakerz, Martin Wilson
Poetic Justice – Jacob Colon