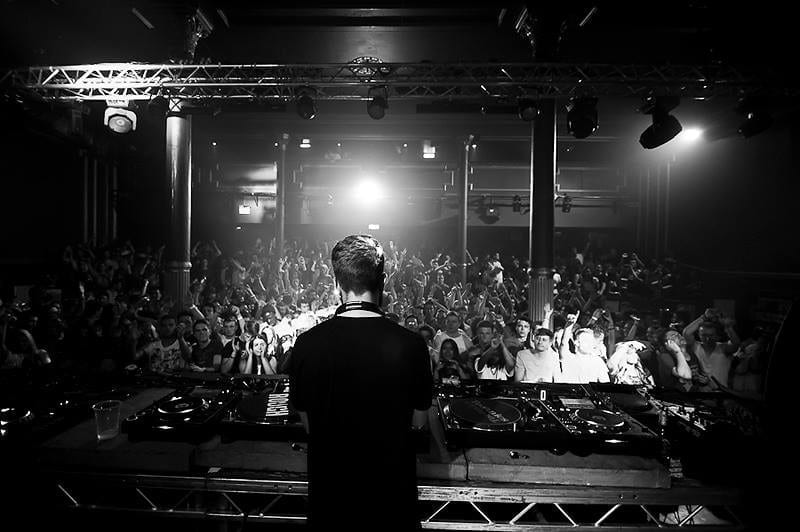 Chibuku Announce Opeining Weekend Of Their 2015 Season
Liverpool's Chibuku announce their opening party line-up, as they prepare to return to a full season of events this autumn and winter.
The leading lights to launch the series on Friday 25th September will be Skepta, The Square Ft. Novelist, Elf Kid, Faust, Hiltz, Oneman, Bssmnt along with Preditah, Klose One, Matt 'Jam' Lamont, Bass Boy Hosted By C4 and Pause DJs Bar.
This season sees Chibuku return to the Arts Club on Seel Street, which not only has long played a part in Liverpool's vibrant creative and club culture, but has also been the backdrop for some of Chibuku's most prominent nights. Proving themselves as an indelible force on the nocturnal landscape and marking their 15th birthday earlier this year, the Liverpudlian stronghold will be announcing their full season line-up in the coming weeks.
2015's winter season offering will see Chibuku draw on their wisdom in the constantly changing world of the electronic as they bring to the table a line-up that will soundtrack the sound city for 3 whole months. There'll be a lot more information to come on this shortly but for now bask in the glory of a line-up that represents the burgeoning grime scene with renewed purpose and vigour for 2015.
Watch this space. There's plenty more where this came from…
Friday 25th September
Theatre
SKEPTA
THE SQUARE ft NOVELIST, ELF KID, FAUST, HILTZ
ONEMAN
BSSMNT
Loft
PREDITAH PRESENTS CIRCLES
PREDITAH
KLOSE ONE
MATT JAM LAMONT
BASS BOY HOSTED BY C4
PAUSE DJS BAR
Hot Plate Takeover.
NAUTZ
THOM WHITE
GILBEY
+++
LINKS & FURTHER INFORMATION
chibuku.com
LCOATION
Arts Club Liverpool,
90 Seel Street, Liverpool
artsclubliverpool.com
TIMES & PRICES
11pm – 4am
£18 full price / £16 NUS
TICKETS
facebook.com/chibuku.shake.
chibuku.com