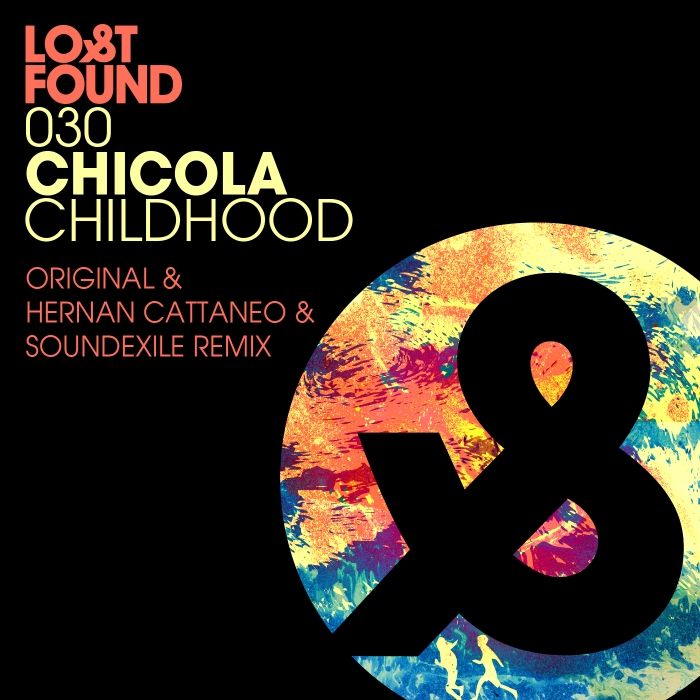 Chicola - Childhood
"Besides being an outstanding musical track, I know the power of a track when you write at a special moment and you express yourself completely through your music, Chicola has achieved that with 'Childhood' and has created a beautifully honest track, true to his feelings, this is why it is so special" – Guy J
As the northern hemisphere's summer season kicks into gear, Guy J's Lost & Found label is set to raise the bar yet again with another exceptional release. Sometimes music sounds like it is made in heaven and maybe this is one of those moments?
With an illustrious career stretching over two decades, Chico Shuella has become one of Israel's most respected and sought after DJs and producers. An accomplished pianist (with an exceptionally keen ear for musical harmony), he operates under his Chicola production moniker and has transformed the underground house scene in his homeland while making giant strides on a global scale.
A musical connoisseur of the highest order, Chicola takes his time, building mood and heightening anticipation. The solid, basic, percussive intro to "Childhood" gives little away about what is to come, before simple, heart-melting melancholic chords rise up and create a cathedral of heart-wrenching beauty. It is this interplay between mournful and sanguine emotions that can make music so extraordinarily mind-blowing. For those who believe that music can affect people on a deeper, universal, emotional level, and can thus unite people, this is music to treasure. This is music to hold close to your heart.
Highly respected Argentinian music masters, Hernan Cattaneo & Soundexile's take on such an exceptional original piece of music is to build a laidback, summery, subtly evolving groove, whilst adding discordant abstract experimentalism, interwoven alongside those heavenly original elements to create a bold remix interpretation.
Lost & Found is steadily building a catalogue of releases that are uniquely joyous, uplifting, intelligent and beautiful. This is a label that everyone should, most definitely, always keep on their music radar. "Childhood" is the next exciting piece in an ever-evolving musical jigsaw puzzle.
Label Information:
https://www.facebook.com/guyjlostandfoundrecords/
http://soundcloud.com/lostandfoundrec
http://www.beatport.com/label/lost-and-found/27599
http://www.facebook.com/guyjofficial
Chicola:
https://www.facebook.com/pages/Chicola/420834084728325
http://www.beatport.com/artist/chicola/4263
https://soundcloud.com/chicola
https://twitter.com/DJChicola
Hernan Cattaneo & Soundexile:
http://www.hernancattaneo.com
https://www.facebook.com/Soundexile