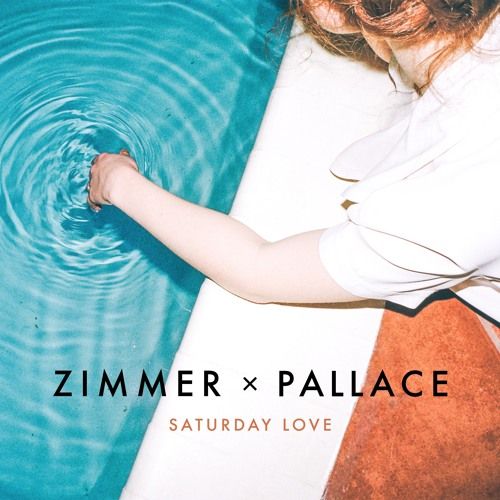 Zimmer X Pallace - Saturday Love
Zimmer, one of the finest purveyors of dreamy French house, releases the excellent video for what is sure to be one of the hits of the summer, the wonderfully uplifting 'Saturday Love', released by Columbia Records.
'Saturday Love' is a collaboration with fellow Parisian Pallace featuring an infectious piano riff and catchy vocals about dreaming of the weekend.
The video for 'Saturday Love' presents an over-worked, stressed office worker in Tokyo taunted by a dancing 'green man' who then encourages the worker to abandon the rat race altogether!
'Saturday Love' was filmed in Tokyo and directed by the award-winning Mackenzie Sheppard. Sheppard is a Canadian, Tokyo-based director born in the West Midlands who has directed several short films, music videos, and commercials. In 2014, Sheppard won the Cannes Young Director Award for Best Short Film Asia for his film 'Oba-Chan'.
'Saturday Love' has received the remix treatment from some of the most sought- after house music producers around, including Doorly, who lent a deeper, late night sound to proceedings. This was accompanied by remixes from The Golden Boy and Motez, who both steered the original more into club territory.
It was Zimmer's massive remix of Danish singer MØ's 'Don't Wanna Dance' that first brought him widespread attention, thanks to the track receiving over 5 million plays on YouTube alone. As shown by 'Saturday Love' and previous releases 'Galapagos' and the 'Coming of Age' EP, Zimmer's own productions are just as special, blending euphoric and dreamy soundscapes.
Zimmer is part of the new wave of Paris producers who are redefining French house. This scene also includes Roche Musique labelmates Darius, FKJ, and Kartell.
With a busy touring schedule that will see him travel to North and South America as well as around Europe, 2016 looks set to be the year that propels Zimmer to the next level.
Zimmer Social Media links:
www.soundcloud.com/zimmermusic
www.facebook.com/zimmermusic
www.twitter.com/zimmermusique