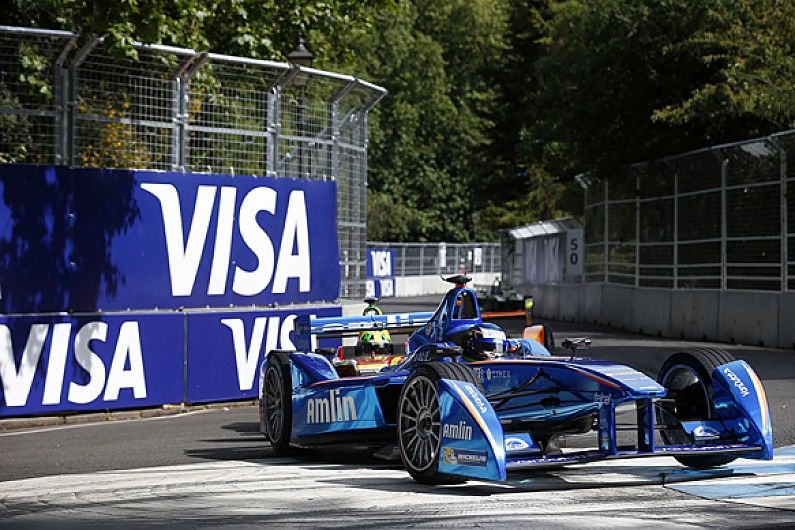 Chimes, Ellie Rose, Draper and more to perform at Formula E Live
Continuing the celebration of Formula E's long-standing relationship with music, the championship welcomes a variety of talented musicians to celebrate Formula E's return to London on the 2nd and 3rd of July at Battersea Park to perform on the Formula E Live Music Stage presented by Visa.
Formula E and Visa Europe have worked in conjunction with talent scouts and record labels to find six of the freshest new upcoming acts from indie, pop and electronic music, to perform at the championships closing races of a successful and thrilling second season.
Formula E Music presented by Visa offers the chance for these selected emerging artists to take advantage of the extensive global platform both brands have to offer, catapulting their music to the masses through the many different media channels.
Sam Cannon, Formula E's Head of Music said "Our aim has always been to mix motorsport with music, appealing to a new generation of fan. Formula E is the entertainment of the future, and to now get include these fantastic solo artists and bands is an absolute pleasure. We hope we can give them that little injection they need to get their music out their on a world wide scale."
Gary Twelvetree, Executive Director, Brand & Central Marketing at Visa Europe said "We are delighted to be part of Formula E's music strategy for the Visa London ePrix. Combining this with the eSports platform we will be presenting at the races as well as giving fans unique content on the day through our Visa Fan Radios, we really feel Visa will help deliver an incredible 360° entertainment experience for all fans attending on the 2 and 3 July 2016."
To support the live performances, Formula E will be releasing an EP featuring a track from each of the acts, showcasing to the world the rising stars of the future. The EP will be available to download and stream on Spotify, iTunes and other DSP's from 1st July to coincide with London races, and will offer a special offer to Visa customers. This will be the first EP in a series where Formula E will be presenting local upcoming talent in each race city. With dates already confirmed for Season 3, one's thing for sure is that Formula E has their finger firmly on the pulse of up and coming music, and there's only more to come.
Saturday will see performances from BBC introducing 'Record of the Week' duo Chimes, and Lester Clayton who are renowned for their witty politics. Completing the bill will be Loop who has just exploded onto Spotify with over 350k streams already.
Sunday offers Ellie Goulding's favourite producer Draper, Glastonbury performing Ellie Rose and the youthful Luke Carey. Draper has had amazing online success since his first EP back in 2010, Ellie brings a smile to everyone's faces as one of the best female singer/songwriters of the moment, and Luke's love for performing live will ensure an incredible performance.