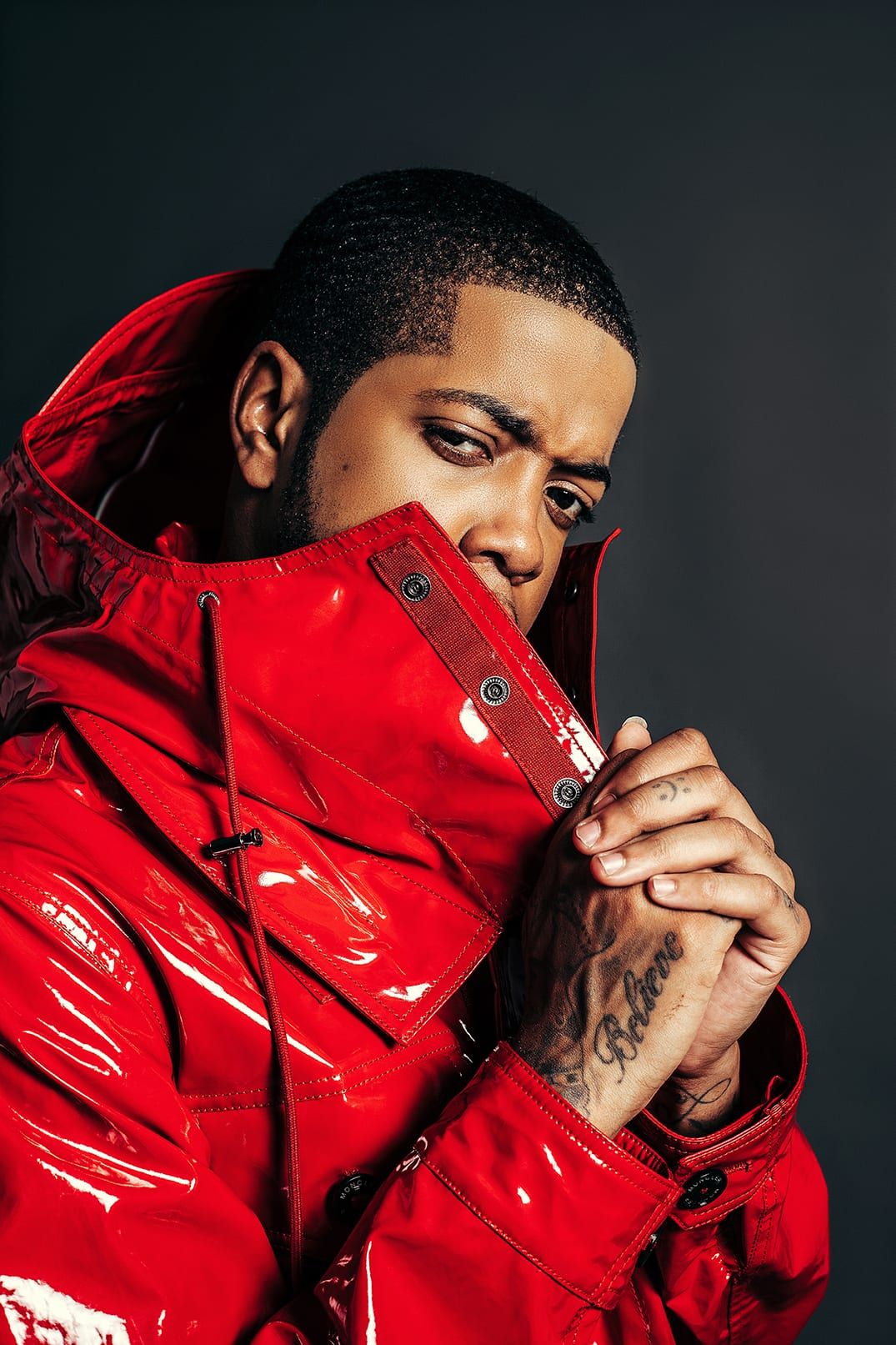 CHIP to headline In The Round 2018
The Roundhouse presents CHIP headlining 'In The Round' 9th Februrary 2018 Marking the 10-year anniversary of his breakthrough mixtape, 'League of My Own'/
In 2006, a young teenager living on a housing estate in Tottenham who had been dropping mixtapes and clashing other MCs at his local youth club released a single reaching over 3 million views on YouTube. At 16 he released his third (and most successful) mixtape, 'League of my Own' and appeared on Tim Westwood's BBC Radio 1Xtra show for a freestyle that would land him in grime's history books. Over the next three years Chipmunk (as he was known then) made a mark on the UK singles chart with 'Chip Diddy Chip', released his debut recording 'I am Chipmunk' at just 18, and amassed a shelf full of accolades including Mobo Awards for Best Newcomer, Best Hip Hop and Best Grime act and a fierce reputation as one of the most honest, lyrically dexterous of rappers and one of Britain's most talented grime stars.
Since then, Chip – real name Jahmaal Fyfe – has released an impressive number of mixtapes and EPs, enjoyed a plethora of hit singles including 'Oopsy Daisy' which debuted at number-one and enjoyed considerable pop success. His proven versatility has seen him collaborate with the upper echelons of the grime, urban and r&b scenes from both sides of the pond – Chris Brown, Wretch 32, Professor Green, American rapper T.I (with whom he signed a record deal), Iggy Azalea, Skepta, Stormzy and others.
Yet achieving so much so young was a double-edged sword for Chip. He established a global audience and worked with superstars before he hit adulthood. Having relocated to the US there came a point when he wanted to feel the hunger and excitement of the independent British scene again – that same feeling he felt back in 2007. It wasn't long before he made his mark in the fray once again; a landmark Fire in the Booth freestyle that began a series of warring freestyles and diss tracks between MCs that caused a sensation around the UK, even making national news.
With his renewed passion and that raw grime energy, Chip released his third album, League of my Own II – six years after the last – his most ambitious and accomplished release to date. Not only does it tap into his grime credentials, it nods to his Jamaican heritage, channeling the reggae of his youth and the irresistible sway of dancehall. It features an all British cast that includes scene stalwarts such as Wiley, Giggs, and Donae'O, and newer singers like Miraa May and Ella Mai. Featuring percussive beats and relentless, sparring sessions amidst other musical styles it serves, says the Guardian, "as much a statement of intent as an assured retrospective of what he's already achieved."
Chip has walked a long and winding path to find his way back to that same energy and passion. "I lost it for a while," he says, "between all the different transitions I made through music, in terms of learning about different sounds, different genres. But now, I've got that excitement again. I'm ready."
Headlining the Roundhouse for the first time, Chip marks the 10-year anniversary of his breakthrough mixtape, League of My Own and a return to grime. It's the culmination of a totally unique journey, and for one of the UK's most fearsome MCs, a return to his DIY roots. Full 'In the Round' line-up:
Wednesday 31 January Oumou Sangaré
Thursday 1 February Jimmy Webb
Friday 2 February Nadine Shah
Saturday 3 February Portico Quartet
Sunday 4 February Levellers Acoustic
Thursday 8 February GoGo Penguin
Friday 9 February Chip
Saturday 10 February Beth Orton
31 January – 10 February 2017
www.roundhouse.org.uk/intheround
Roundhouse, Chalk Farm Road, London, NW1 8EH
Doors 7pm / Tickets £15-25 from roundhouse.org.uk or 0300 6789 222 Booking fees apply – see website for details.