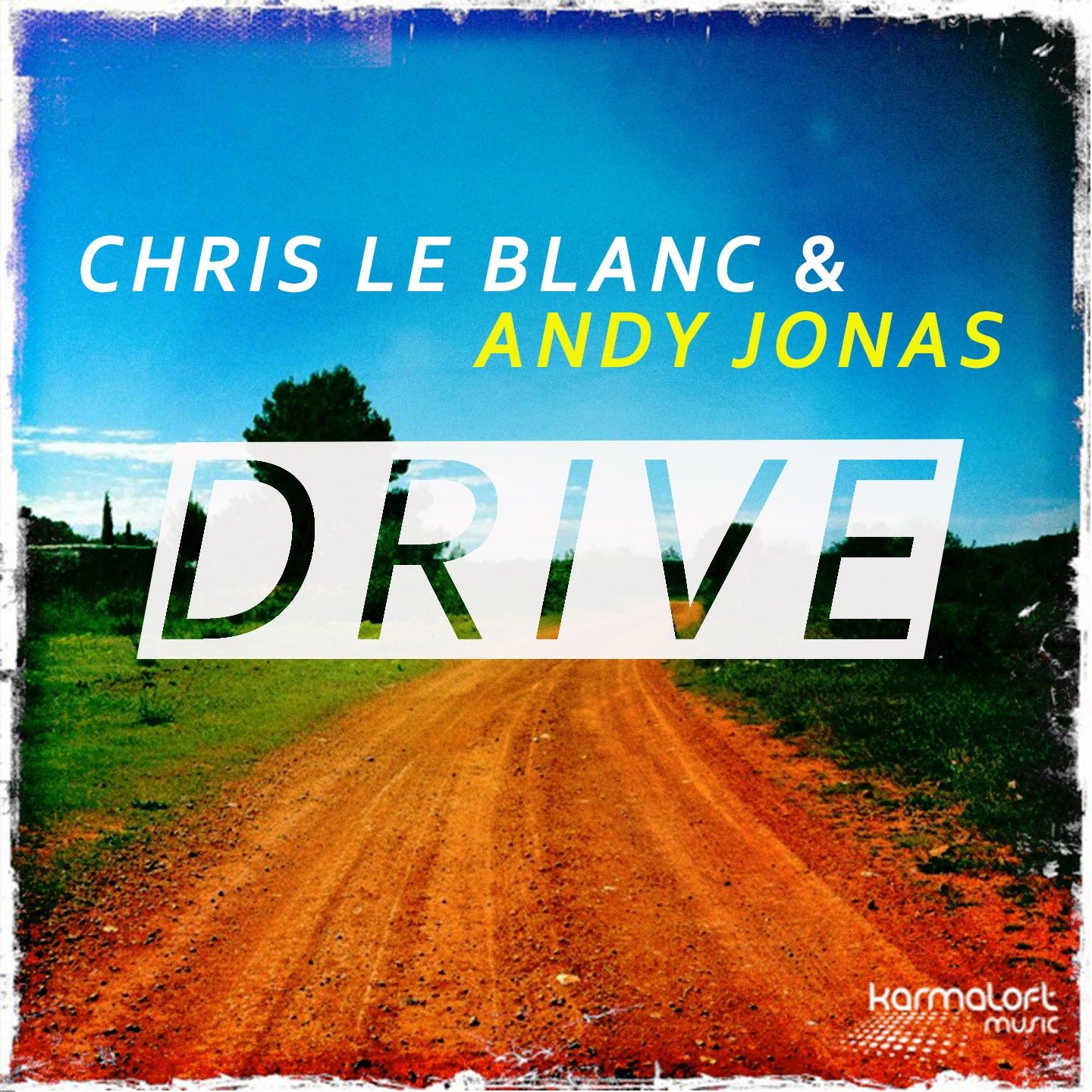 Chris Le Blanc & Andy Jonas – Drive
The brand new single by these two renowned artists – to be released on 29th of May 2015 by Karmaloft Music – is a prime example of the aesthetic fusion of sound and moods. The decision to dress this song in a new sound in view of the current retro wave turned out to be right choice. Especially, since songs from the 80s are recently celebrating a much acclaimed revival as cover versions.

The original from 1984 was the biggest success by the US band The Cars (Top 10 in many countries, including # 1 in the US Billboard Hot Adult Contemporary charts). Furthermore, in 1985 the song reached a worldwide audience when broadcast as background music to the video clip of starving children in Africa at the Live Aid concert in Philadelphia. A wise decision by the festival managers, since no other song could hardly have ever set a better melancholic mood for these distressing images than "Drive".

With their first collaboration Andy Jonas and Chris Le Blanc proved to be a perfect dream team. Le Blanc's numerous international successes in the lounge and chill area (including Café Del Mar, Buddha Bar, Sony Erotic Lounge) and the skillful blend of electronic chillout sounds give Jonas' unique voice (made famous by the worldwide Enigma hit "Return to Innocence") a perfect soulful setting. The video to the song was filmed in Ibiza and visualizes the magical sound with atmospheric pictures in front of a wonderful setting. Unique nature shots alternate with sometimes mystical and magical-like sequences.