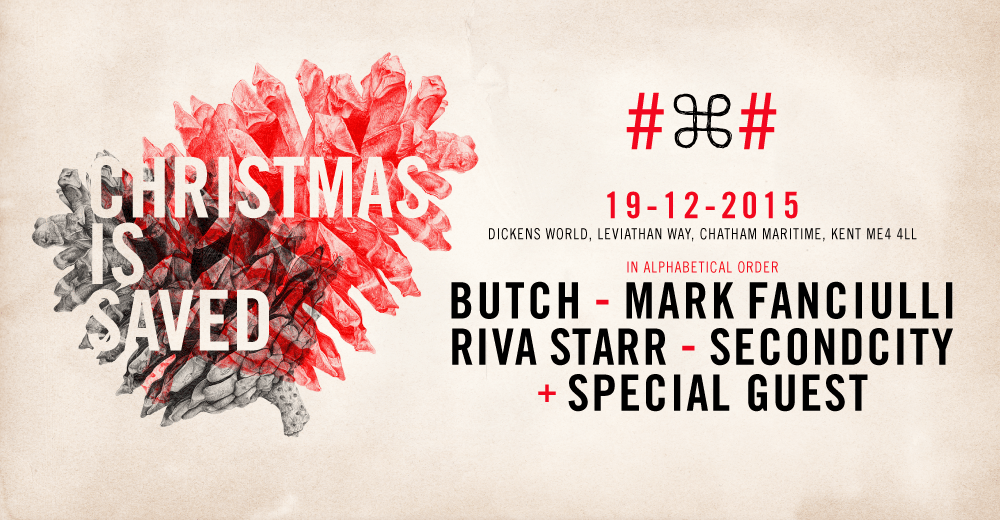 Christmas is Saved!
BUTCH // MARK FANCIULLI // RIVA STARR // SECONDCITY // + SPECIAL GUEST
Saved Records returns to Kent on Saturday 19th December! The Saved crew will be taking over the stunning Dicken's World, filling two arenas with an array of world recognised talent. Joining the Saved crew will be Butch, Mark Fanciulli, Riva Starr, Secondcity + a few special guests to fulfil the Christmas spirit of Charles Dickens.
Earlybird & 1st release tickets have already sold out & 2nd release is following as well.
Ticket link here: www.thesocialfestival.com
Event info:
Date: Saturday 19th December 2015
Times: 21:00pm – 05:00am
Location: Leviathan Way, Chatham Maritine, Kent ME4 4LL
Ticketing info: www.thesocialfestival.com
Line-Up:
Butch
Mark Fanciulli
Riva Starr
Secondcity
+ Special Guests