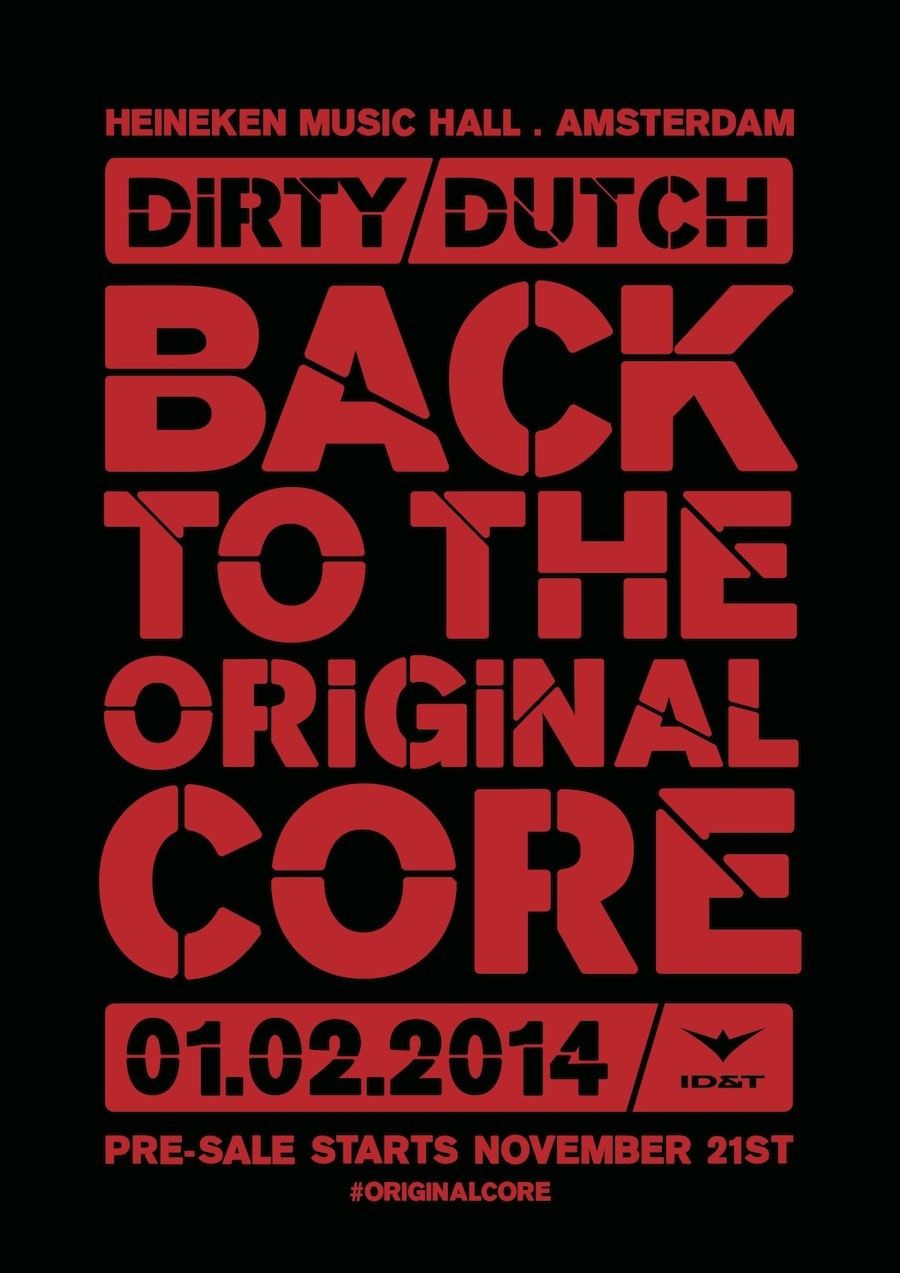 Chuckie to go 'Back to the Original Core' to celebrate 10 years of Dirty Dutch
After a New Years party in Las Vegas and a successful return to Amsterdam's Heineken Music Hall in 2013 with a sold out 'Dirty Dutch Aftershock' event, Chuckie & friends are celebrating 10 years of the Dirty Dutch musical revolution by throwing a brand new theme – 'Back To The Original Core.' This new edition will take place at the Heineken Music Hall in Amsterdam, prior home to the now legendary Dirty Dutch events.
Chuckie's Dirty Dutch shows are renowned for their signature 'Dirty Dutch' audience interactive DJ sets, with crowds bedazzled by a blitzkrieg of smoke, strobes and champagne. Since 2011 the Dirty Dutch 'Mash-up' events have grown within the die hard community with increased demand each year.
Dirty Dutch – Back To The Original Core will be experienced for the first time in full 3-D and will show why Chuckie and his friends have been at the top for 10 years, both on a national and international level.

Pre-sale tickets first go on sale on the 21st of November at €49.50 plus booking fee and this dedication to a decade of Dirty Dutch is not one to be missed!
About Dirty Dutch:
Whilst hits like "Aftershock" and "Move It 2 The Drum" heralded his revolutionary "Dirty Dutch" sound, merging big grooves, sizzling synths, and always-explosive beats into his own trademark vision, Chuckie further staked a claim for greatness with his multi-faceted Dirty Dutch live events, the ever-growing gatherings attracting worldwide audiences in excess of 30,000.
The 'Dirty Dutch' concept has evolved over the years from a 6,000 people party into a stadium-filling event attracting international audiences, a revered record label and a far-reaching musical brand that is home to a number of dance music's most exciting talents.
This year Chuckie opened ADE again with a Dirty Dutch party at Paradiso where he performed an epic 5-hour-long live set.
.
To check the latest news, please visit:

www.djchuckie.com, www.facebook.com/djchuckie www.twitter.com/djchuckie
www.youtube.com/dirtydutchtv www.soundcloud.com/djchuckie