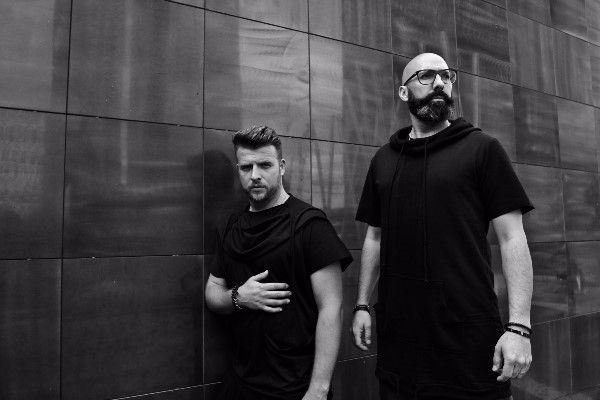 Chus & Ceballos - Chus & Ceballos – Absinia
Acclaimed Spanish duo Chus & Ceballos have got a big summer coming up. The pair that has been working together since 2000, headlining major clubs and serving up hits on labels like Defected, Yoshitoshi, Toolroom, Great Stuff, Material, Deeperfect, Nervous have got a load of his and EPs to look forward to, as well as a much anticipated debut LP.

Before now, the well informed pair have made strong relations with those labels with a number of top DJ mixes on both Tooroom and Nervous. Of course, they also run their own label Stereo Productions, and from EPs like Afrika or remixes like Baguio Track more than a decade ago, right up to recent efforts featuring legends like Cevin Fisher, they have constantly served up the goods. DJ wise they play all over the world from American to Japan, Mexico to Ibiza and have played major festivals like Ultra and BPM on a regular basis.

First up in terms of new releases they have a great new single, Absinia feat GiGi that comes with a remix by Uner that is a rich deep house offering. Coming in June on Stereo it also has a great video. After that comes Black Rock City, a tribute track to Burning Man, again heading off on a deep, techy house tip including a remix by Dosem, this one is due to land August 3rd also on Stereo Productions.

Gig wise, the floor rocking pair have got big dates line-up at EDC Vegas, Pacha NYC, Stereo Showcase at Off Sonar, Space Ibiza, Blue Marlin Ibiza, Sankeys Ibiza, Output Brooklyn, Exchange Los Angeles and many more besides, so there are plenty of chances to catch their effortless sets as the two will be seamlessly blending tracks through out the summer.

Of course, then comes a September debut album from the hit making, house loving pair, so that is sure to round out the year in impressive style.