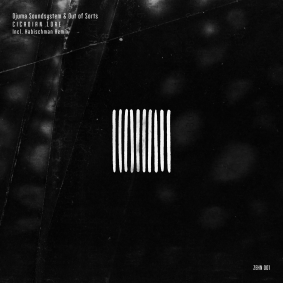 Djuma Soundsystem & Out of Sorts - Cicadian Lore
ZEHN Records launches with a sultry collaboration between Norway's Djuma Soundsystem and Kompakt duo Out of Sorts featuring a remix by Iranian producer Habischman.
Based in Germany, ZEHN (engl. "Ten") is the basis of our mathematical system and therefore also for all other sciences, helping us to understand and perceive nature and consciousness. All different nations and their diverse cultures count to ten – the concept breaks borders and unites humans across the globe.
Since remixing Out of Sorts 'Box of Birds', Djuma Soundsystem became a fan of the New Zealand-based brothers and during a recent world tour the Norwegian producer met up with them in Auckland. Together they visited a volcano where they heard cicada's singing in the trees around them – the following day the artists hung out in the studio and 'Cicadian Lore' was produced.
Combining Djuma Soundsystem's signature tribal beats with the ominous synths of New Zealand's Out of Sorts, 'Cicadian Lore' is a soothing slice of melodic house complete with chanting Irish vocals. Following recent appearances on Knee Deep In Sound, Habischman's rendition delivers more of a percussive punch whilst a warm bassline joins soaring chords and otherworldly atmospherics.
Djuma Soundsystem & Out of Sorts 'Cicadian Lore' drops on ZEHN Records on 27th July 2018.
Cicadian Lore
Cicadian Lore (Habischman Remix)