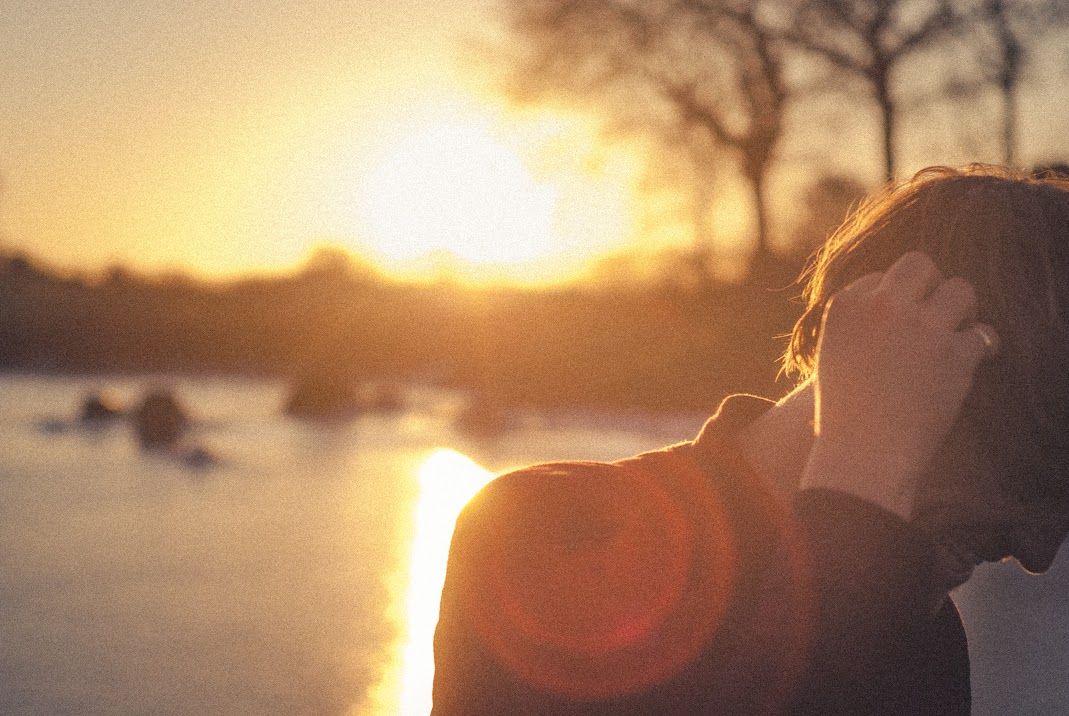 Citadel shares details behind A Blaze Of Feather & new additions
London's brightest new festival is back for its third edition. Having already confirmed one of the best live acts on the planet, Foals, as 2017's headliners, as well as a host of names including Bonobo, Laura Marling, Wild Beasts, Michael Kiwanuka, A Blaze of Feather, Ry X and many more, Citadel now unveils new stage line-ups and additions – plus unveils the identity behind one of the more mysterious names on their line-up, A Blaze of Feather.
Citadel is proud to host A Blaze of Feather's very first festival in the capital. Mystery has shrouded the project over recent months which is said to see Ben Howard's band explore the song's of their long term guitarist Mickey Smith. A Blaze of Feather is the first signing on Ben Howard's record label Hell Up Records. 'Carousel' the beautiful lead track from "A Blazes" debut EP released May 5th has been spinning on air this past week.
DIY at the Kopparberg Urban Forest has revealed its line-up. The UK's finest music platform will play host to some of the most exciting new acts out there at Kopparberg's renowned woodland space, including Brighton rock quartet Yonaka, rising multi-genre musician Oscar Jerome, enigmatic grunge-psyche collective Cosmic Strip and acclaimed folk artist Aldous Harding. Also playing are hotly-tipped R&B singer XamVolo, Bristol-based pop newcomer Stevie Parker and electro-indie wonder Tamu Massif.
The billing for Corona SunSets has also been released, featuring a kaleidoscopic line-up of summery beats and good vibes. House Gospel Choir will headline with their much-hyped Frankie Knuckles tribute, which sold out three nights at the Jazz Café. Elsewhere, providing soulful blends of soul and disco will be Felix Dickinson and Amp + Deck, as well as Latin-House merging selector Cal Jader alongside The Pomba Girls, afrobeat group Soothsayers, Supa Dupa Fly's Emily Rawson, self-proclaimed inventor of 'opera reggae' Enne, and wide-ranging selector Lauren Thompson.
The JägerHaus makes its debut at Citadel this year…a dystopian music venue, home to pumping tunes, creaking floorboards, fearless artists, hidden messages and ice-cold shots. As well as a varied line-up of music, there are several rooms for you and your friends to explore including Jägermeister bars located throughout the JägerHaus, serving refreshing drinks. Stay tuned for the full line-up, coming soon.
There will, of course, be a mouthwatering array of the city's finest food and drink onsite. Highlights include Patty & Bun, Bubbledogs, Anna Mae's, Mac To The Future, Jerk & Twerk, The Cheese Truck, Wholefood Heaven and more.
To wash it all down, there'll be Ale Epiphanies from Sharp's Brewery, the Sunday staple of spicy Bloody Marys from Smirnoff, plus an exclusive selection of Spanish wines courtesy of The Rioja Terrace, featuring wine-tasting masterclasses and jamon samples to pair with your drink. Plus, guests can enjoy the quintessential British tipple at Fever Tree's Ultimate Gin & Tonic bar and try bubbles courtesy of Mr Prosecco.
The next chapter of Citadel looks set to further its status as one of the city's brightest new festivals, and one of the standouts of east London's summer landscape.
LIVE MUSIC
MAIN STAGE
Foals (UK Festival Exclusive)
Bonobo (LIVE)
Wild Beasts
Laura Marling (Very Special Guest)
RY X
Maggie Rogers
Lucky Chops
Hudson Taylor
Picture This
COMMUNION
Michael Kiwanuka
Sylvan Esso
Dan Croll
Twin Peaks
Nadine Shah
Margaret Glaspy
Banfi
Joseph J. Jones
CLASH & LAST.FM
A Blaze Of Feather
Bombino
Oumou Sangaré
Vessels
Parcels
Jake Isaac
Ardyn
Charlie Straw
CORONA SUNSETS
House Gospel Choir
Felix Dickinson
Amp + Deck
Soothsayers
Emily Rawson (Supa Dupa Fly)
Cal Jader and The Pomba Girls
Enné
Lauren Thompson
DIY AT THE KOPPARBERG URBAN FOREST
Yonaka
Oscar Jerome
Cosmic Strip
Aldous Harding
XamVolo
Stevie Parker
Tamu Massif
ARTS & IDEAS
SUNDAY PAPERS LIVE
FRONTLINE CLUB & SOFAR SOUNDS
THE SCIENCE CAMP
SCIENCE MUSEUM, OPEN SENSES, FUTUREPLAY & GUERILLA SCIENCE
THE ART STUDIO
THE INDYTUTE
MUSIC & DANCING
REGGAE ROAST BBQ AT THE BANDSTAND
CONTINENTAL DRIFTS & GLOBAL LOCAL
THE SPANDEX STAGE
FRAME, HOUSE OF VOGA & SWINGTRAIN
80's Aerobics, Dancehall Workouts & More
POP-UP STAGE
CHERRY COLA
Acoustic Sessions & Music Workshops
ROLLER HOEDOWN
BUMP
Roller Skating Fiddle Players & Folk Dance
FOR THE WHOLE FAMILY
ARCOLA THEATRE
STORYTELLING & SPORTS GAMES
HACKNEY PLAYBUS
KIDS' AREA
WELLBEING & RELAXATION
MASS YOGA STRETCH
FOOD & DRINK
ALE EPHIPHANIES FROM SHARP'S BREWERY
SPICY SMIRNOFF BLOODY MARYS
FEVER TREE'S ULTIMATE GIN & TONIC BAR
THE RIOJA TERRACE
MR PROSECCO
LONDON'S FINEST STREET FOOD
PATTY & BUN
BUBBLEDOGS
ANNA MAE'S
MAC TO THE FUTURE
JERK & TWERK
THE CHEESE TRUCK
WHOLEFOOD HEAVEN
& MORE
PLUS GLITTER BOUTIQUES & FASHION, AND A GALAXY OF PROGRAMMING TO DISCOVER…\\\
Sunday 16th July 2017
www.citadelfestival.com
#Citadel17