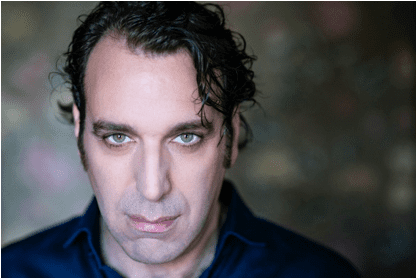 Classical Connections with Chilly Gonzales
Chilly Gonzales joins the dots between the seemingly polarised worlds of classical and pop, taking us on a whirlwind journey through musical time with help from Alt J, Arcade Fire, London Grammar, Vampire Weekend, Clean Bandit and Bon Iver. Sitting at his piano, Chilly tells the story of 1000 years of musical evolution in just one hour, from medieval music to minimalism, and explains it's relevance to the hip-hop, metal, indie and dance music of today.

Chilly also hears from well known pop stars discussing their lesser known passions for classical music. Did you know that Beethoven is Vampire Weekend's top tip for a hangover cure? Or that Alt J would not exist if not for Gregorian Chanting? Or that Chopin's 'pop melodies' inspire London Grammar's Dot Major?

However, as BBC Radio 3's Suzy Klein states, classical music still has something of an image problem. Despite there being a thriving and exhilarating contemporary scene in the UK, with new music being brought to new spaces and audiences around the country, negativity around the term 'classical' persists. Over the course of this program Chilly asks if these negative perceptions are fair.
BBC Radio 1 – 9pm, 18th August 2015
Listen in the UK on 97-99FM, DAB radio, channel 0101 on Sky, channel 700 on Freeview, and online around the world at http://www.bbc.co.uk/programmes/b067w0s6
Chilly will return to London in November for his biggest UK show yet at the Royal Festival Hall, performing material from his recent album Chambers with Hamburg string quartet Kaiser Quartett plus very special guests (TBA).

Since the release of Solo Piano II, Chilly Gonzales composed the best-selling book of easy piano pieces Re-Introduction Etudes, produced and released Octave Minds, the piano-meets-electronica album with Boys Noize and, most importantly, devoted himself to finding a modern take on chamber music.

The result is "Chambers", an album for piano and string quartet. Inspired by the deepening relationship with Hamburg's Kaiser Quartett, the album re-imagines Romantic-era chamber music as today's addictive pop. Gestures from rap, ambient, easy listening and the avant-garde co-exist as always in Chilly Gonzales' musical universe – this time with strings attached. Known equally for his intimate piano touch as for his showmanship, "Gonzo" aims to be a man of his time, approaching the piano with classical and jazz training but with the attitude of a rapper.

Chilly Gonzales holds the Guinness world record for the longest solo concert at over 27 hours. He performs and writes songs with Jarvis Cocker, Feist and Drake, among others. In 2014 he won a Grammy for his collaboration on Daft Punk's Best Album of the Year. With "Never Stop", Chilly Gonzales composed a global hit for the inaugural Apple iPad campaign.

Event Name: Chilly Gonzales & Kaiser Quartett
Date: 7th November 2015
Venue: Royal Festival Hall, Southbank Centre
Tickets: http://www.southbankcentre.co.uk/whatson/chilly-gonzales-kaiser-quart-90972