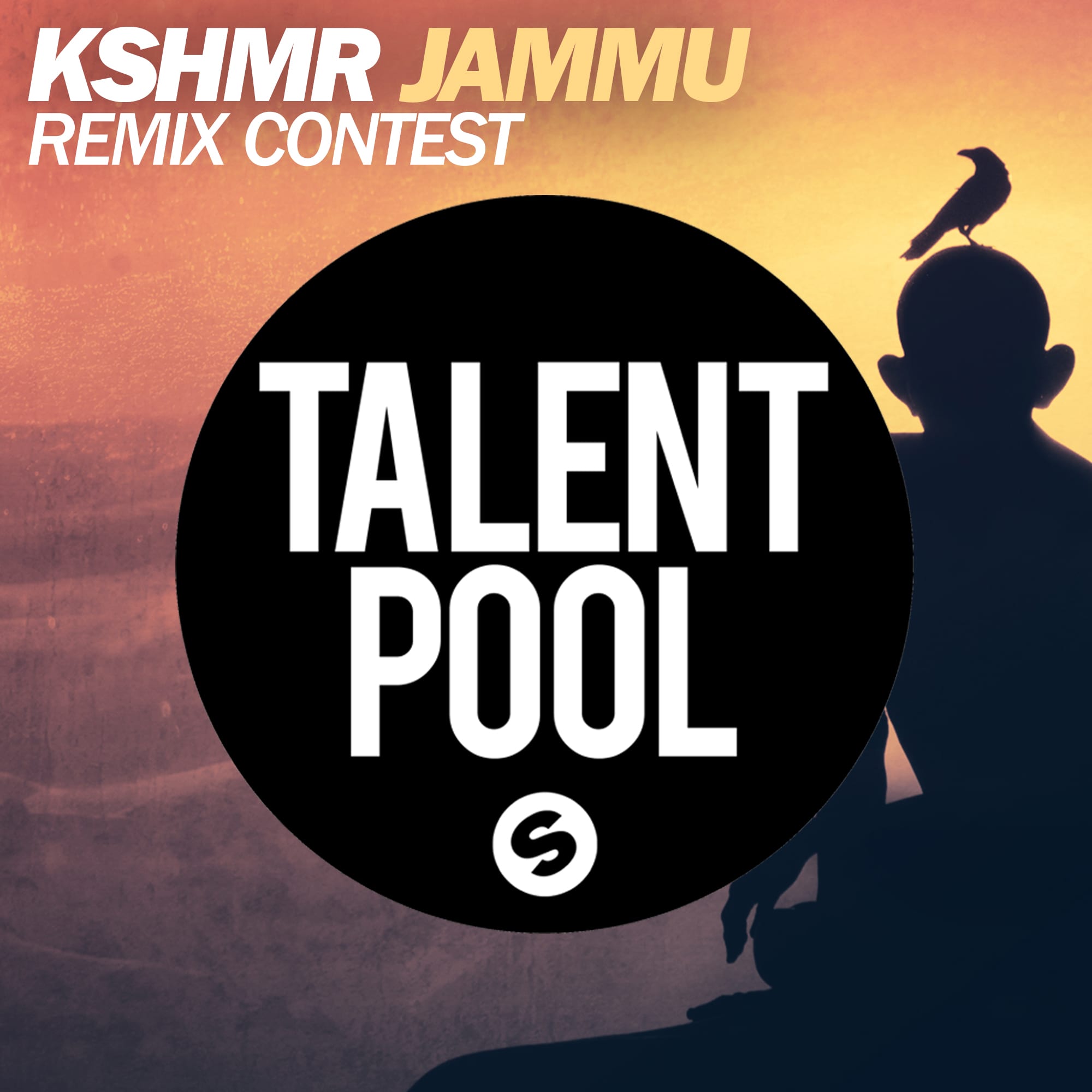 KSHMR collabs with prize winner
KSHMR is going to do an official collab with Kyfra, the winner of the remix contest set up by Spinnin' Records' Talent Pool. Participants were asked to remix KSHMR's 'JAMMU' two months ago, the winner given the chance to work alongside the world famous US producer.
As it was the first remix contest going live on Spinnin's newly set up Talent Pool (launched in May), it immediately made an impact within the home producers community. Thousands of up and coming musicians reworked 'JAMMU', providing the (high charting) track with loads of new versions and interpretations.
It also created a peak on the Talent Pool website, where already hundreds of thousands producers have subscribed. And with third and second prizes existing of production packages, it wasn't for nothing. The first prize was nevertheless the most prestigious feat, now won by young San Diego producer Kyfra – he'll be doing an official collab with KSHMR.
https://www.spinninrecords.com/remixcontest/kshmr-jammu
Here's what KSHMR has to say about the winning version: "Kyfra's remix was the most well produced remix I heard. He kept the spirit of 'JAMMU' while evoking a new level of emotion and not relying too heavily on the existing melodies in the track." Check out KSHMR's feedback on the runner's up at Spinnin's Talent Pool, all three remixes are available for free download here:
1. https://www.spinninrecords.com/freedownload/kshmr-jammu-kyfra-remix
2. https://www.spinninrecords.com/freedownload/kshmr-jammu-mmm-remix
3. https://www.spinninrecords.com/freedownload/kshmr-jammu-bl3r-remix
Talent Pool
After working as an app on Facebook for a few years, Spinnin's Talent Pool re-launched its talent scouting tool to a fully functioning website in May. Here, tracks can be uploaded, shared and gain popularity. Every user can sign up for a free account, create a profile, upload a track from their SoundCloud profile and start collecting votes and points to climb up the Talent Pool charts. Spinnin's A&R people play an important role here, checking the uploads on a daily basis and providing feedback.
For the next months, new features will be added. Among these innovations also the remix contests, giving the Talent Pool producers the chance to (re-)work some of the most popular records of the moment.
The Spinnin' Records Talent Pool is available for everyone at: www.spinninrecords.com/talentpool