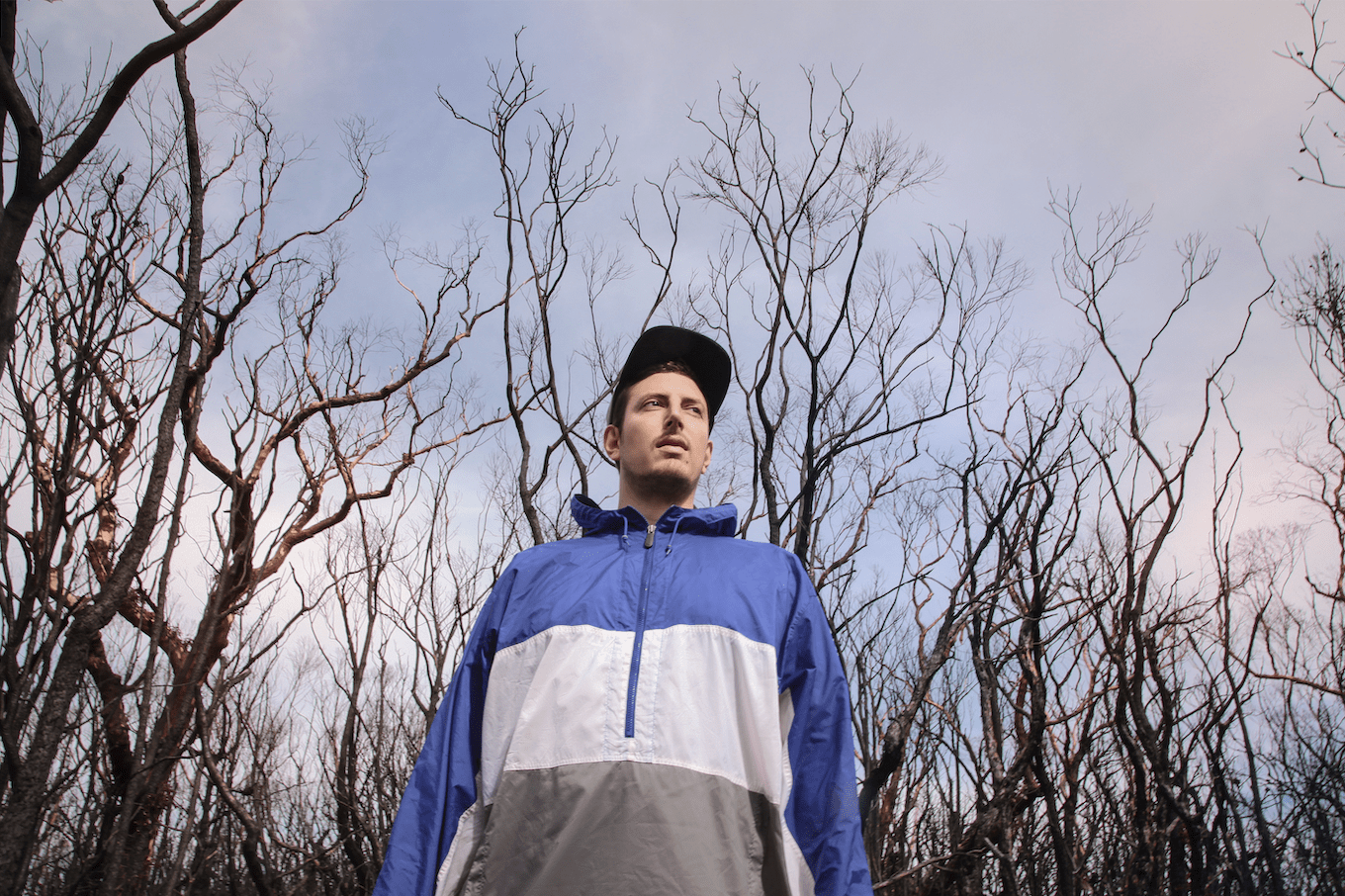 Classical Dubstep Pioneer Dysphemic Returns With Captivating LP, 'Apollo'
Dysphemic is back with a new album for the new decade. Following the Australian native's 'Mind Bandit' EP from last year, the bass music phenom's new 'Apollo' LP is a highly-anticipated and welcomed addition to his rolodex. Out now on Dysphemic Productions, the 7-track release, in its entirety, is a master lesson in meticulously crafted psychedelic dubstep.
Cinematic in nature and scope, the latest from Dysphemic stylistically feels like a soundtrack to a viscerally epic film. Featuring his brother Yiani Treweeke, hefty bass drops are paired in perfect unison with his siblings' fast-paced guitar plucking, in turn creating an intoxicatingly potent effect rife with Arabic and Egyptian-Greek musical influences. Serving as a prime representation of both musicians honoring their heritage via music, 'Apollo' also effortlessly encapsulates the creative and artistic influences the brothers were able to absorb during their time growing up in New South Wales, Australia's Blue Mountains.
Kicking off the album with a high-octane heavy-hitter, 'Peyote Demon' sets a high precedent for the rest of the LP to follow. Taking it in a more percussive direction, 'Desert Hawk' is a no-holds-barred romp of a track featuring subtle hints of drum and bass from start-to-finish. 'Primate' keeps up the massive tempo, characterized by its gritty tone and sharp synthlines. Following, 'Arch Angel' and 'Lost Brothers' both start out with slow, melodic instrumentation before blowing up into huge dub-laden behemoths. The penultimate tune, 'Tripeando Denso' is a psychedelic rollercoaster replete with abrupt waves of wobbly sound effects. Lastly, 'Journey' rounds everything out with its commanding energy, the perfect end to Dysphemic's 'Apollo'.
Born into an artistically inclined family, Dysphemic was encouraged to embrace his gifted skill set and musical talent from a very early age. As the son of the 'Father of Australian Psychedelic Art', Vernon Treweeke, his dynamic creative influences are not only longstanding but also genetic. Known for his genre-fluid production, the accomplished musician's signature sound knows no bounds. Crowned by VICE as a pioneer of classical dubstep, Dysphemic has impressively been championing dance music for over a decade. His debut album, 2010's 'Hypnosis', was quickly followed by several successes with 2011's highly-lauded 'Androids' and 'Sloth' EPs. Recently, he's experimented with sprinkling Mediterranean and Middle Eastern influences throughout his work, in turn producing a pleasantly rhythmic hybrid of bass-centric world music.
Always one to have his finger on the pulse, Dysphemic showcases his progression as producer flawlessly in his latest offering. With the help of his brother, Yiani Treweeke, 'Apollo' stands out as a unique masterpiece much unlike anything heard before it. With several sold-out worldwide tours and a solid decade of work under his belt, it's clear that the skilled performer is on a perpetual upwards trajectory.