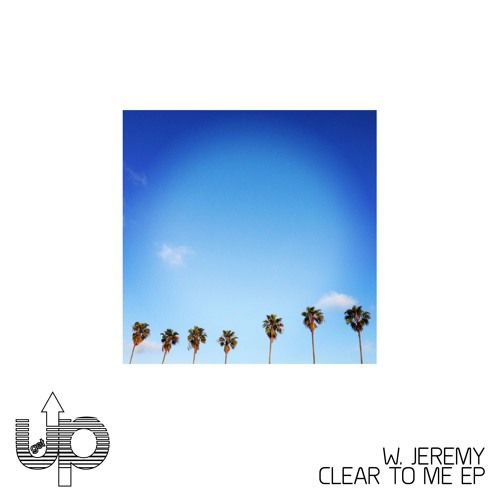 W. Jeremy - Clear To Me
Get Up Recordings co-owner W. Jeremy rounds out the label's 2015 original releases with the Clear To Me EP. The package includes three original tracks – "Clear To Me (It's Ovah) feat. Devon Dunaway", "Devil's Backbone" and "Spring (Alternate Mix)" – and a remix of "Clear To Me (It's Ovah) feat. Devon Dunaway" coming from Chicago's own house music maestro Doc Link.
"Clear To Me" is W. Jeremy's first full vocal production and it's a sweet throwback to NJ piano vocal house. The collaboration between Jeremy and vocalist Devon Dunaway started when he sent the track to Dunaway asking if he could find someone to remix the then instrumental track. Dunaway's response was that he had lyrics that would fit the music perfectly, and the song was born. Dunaway's singing is reminiscent of vocal house legends Colonel Abrams, Robert Owens, and Aaron-Carl, and takes inspiration from gospel, jazz, '70s soul, R&B, post-punk, and art-rock. Perhaps best known for his searing collaborations with tripped-out techno-house guru Floppy Sounds on "City For Sale" and "Those Voices" – both issued on Wave Music – Dunaway has also worked with acclaimed Danish downtempo artist Ganga, Finnish tech-house masters Roberto Rodriguez and Mr. A, "hard-dark-and-tribal soul" heavyweight Tedd Patterson, and Mercury Prize-nominated electronic alt-pop group, Bat For Lashes. The music is clearly rooted in early '90s NJ piano house, almost an "ode to" the records that were out at the time on Strictly Rhythm, Easy Street, and Movin' Records.
Hailing from Chicago and inspired by the legendary club sets of Farley "Jackmaster" Funk and Ron Hardy, Doc Link inevitably launched his own DJ career in 1987, his first professional DJ gig happening in 1989 and then finally making music in 1994. Doc launched Liberate Recordings with sometimes production partner Eman in 2007. Liberate boasts 107 releases with artists such as Roy Davis, Jr., Stephanie Cooke, Hanna Hais, Angel-A, Rainy Payne, Rescue Poetix, Diana Waite, Veronique, Malik Alston, Randy Muller, Sheree Hicks, MJ White, Marissa Guzman, and Eman. Doc has had his own releases on Defected, Hi-Rise, King Street, Transport, Distant Music, Nite Grooves, Tony Records, and Farris Wheel. Doc Link's Eyes Wide Open Mix is a beautiful, bumping, stripped-down version of the original lush track. He incorporates his own trumpet hook to compliment the synth hits, which coincides with the rhythm of the beat.
The second and third tracks, "Devil's Backbone" and "Spring (Alternate Mix)", are intended for sheer listening pleasure. Both tracks delve deep into the electronic disco soundscape. Classic drums and '80s synths drive "Devil's Backbone", giving it a darker feel. At the other end of the spectrum is "Spring (Alternate Mix)", which is a take on W. Jeremy's "Spring" track released earlier this year. With its bright keys and acid elements, it is a playful and light-hearted track.